(Click to enlarge)




(Click to enlarge)
Over 130 attendees of the Day with the Set Decorator held at Warner Bros Property and Studios!



(Click to enlarge)
Q&A after the tour of sets included SDSA set decorators and business members (from left to right) Ann Shea, Tricia Sullivan, Amy Feldman, David Smith, Halina Siwolop, Guest Nicole Zaks,, Tom Early, and Regina O'Brien.



(Click to enlarge)
Halina Siwolop SDSA and Regina O'Brien SDSA Docents



(Click to enlarge)
Susan Eschelbach SDSA and Nicole Zaks, Buyer



(Click to enlarge)
A table from TWO AND A HALF MEN required a custom furniture dolly, made to ease the movement of this heavy coffee table for camera!



(Click to enlarge)
A set decorator has to provide "layers" to share a history of the character. At Warner Bros Property, these LIFE magazines are tagged to use on an episode of BONES!



(Click to enlarge)
On a multi-camera set, sometimes you only need a corner of a bathtub to indicate a bathroom to the audience. The camera does not know!



(Click to enlarge)
"Tomato" red chair in the MIKE & MOLLY kitchen set gives just the right amount of color to make a set feel comfortable.



(Click to enlarge)
Attendees got to tour the Warner Bros Property warehouse and The Collection, which carries a more curated high-end designer collection of furniture, lighting and accessories.



(Click to enlarge)
Amy Hilker from Warner Bros explains the benefits of the Set Decorators Society and the relationships between the large studio and the role of the Set Decorator. In photo is Lynda Burbank, Shirley Starks SDSA President, Phil Hoffman SDSA Chairman of the Board, William DeBiasio and Ann Shea.


DAY WITH THE SET DECORATOR: WARNER BROS
DAY WITH THE SET DECORATOR

Warner Bros Studios and Property: Amy Hilker and Robert Greenfield Business Member
A TO Z: Susan Eschelbach SDSA
2 BROKE GIRLS: Amy Feldman SDSA
THE BIG BANG THEORY and TWO AND A HALF MEN: Ann Shea SDSA
PRETTY LITTLE LIARS: William DeBiasio SDSA




With a record breaking 130+ students and about 20 docents/volunteers, a big thank you to Warner Bros Property and Studios for hosting our Day with the Set Decorator event Saturday, November 8, 2014, and specifically to Amy Hilker and Robert Greenfield for managing and coordinating the logistics of navigating through the famous studio lot. We were able to enjoy and successfuly visit not only the entire property warehouse, but also 6 stages of top television shows! Thank you so much!

We have provided a insider view of the event below with pictures only attendees got to see up close and in person...(Click on any photo below to enlarge).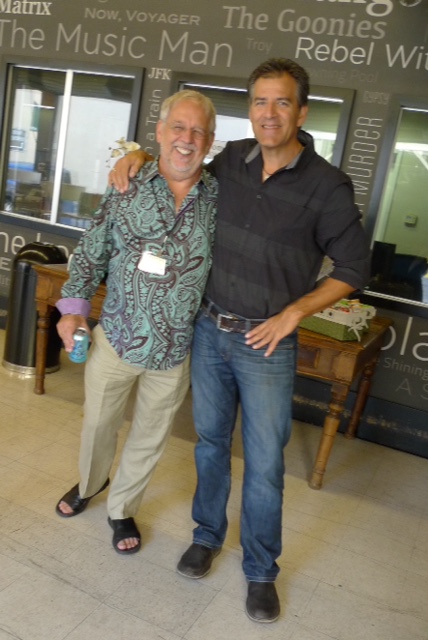 David Smith SDSA Vice President
and Robert Greenfield SDSA Warner Bros Property Business Member.

Thank you to the participating SDSA Set Decorators Ann Shea THE BIG BANG THEORY and TWO AND A HALF MEN, Susan Eschebach A TO Z, Lynda Burbank MIKE & MOLLY, William DeBiasio PRETTY LITTLE LIARS, Amy Feldman 2 BROKE GIRLS, docents and volunteers…we couldn't have done it without you!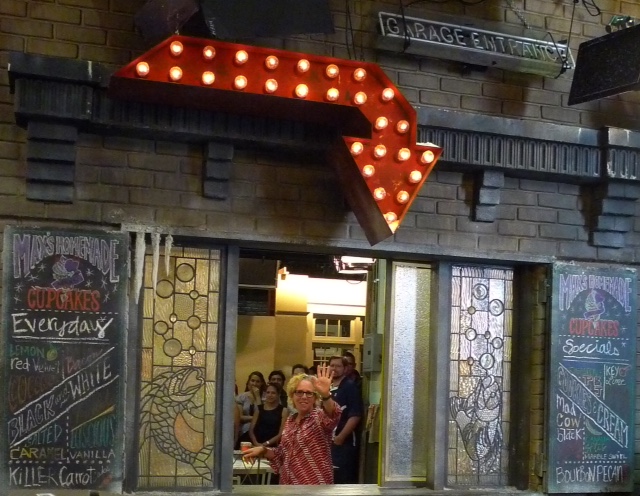 Amy Feldman SDSA set decorator of 2 BROKE GIRLS waves to the crowds of DWSD attendees touring her sets that have garnered multiple Emmy nominations.

Details from 2 BROKE GIRLS (the Bakery set) include fresh baked REAL cupcakes, which smelled soooooo good!
The actors must love that environment!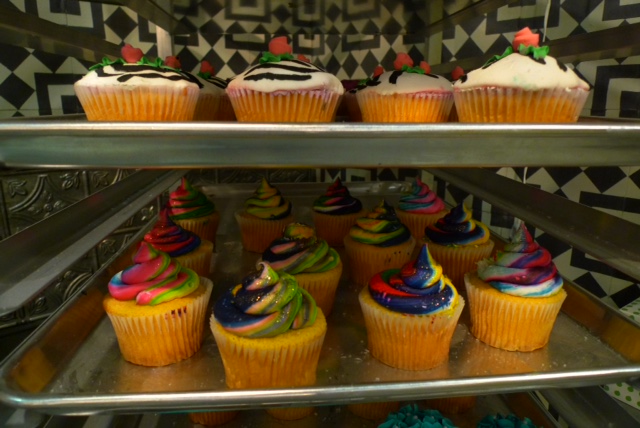 Colorful Warner Bros Drapery, fake snow and an outdoor porch swing INSIDE the living room set help define an eccentric character without words...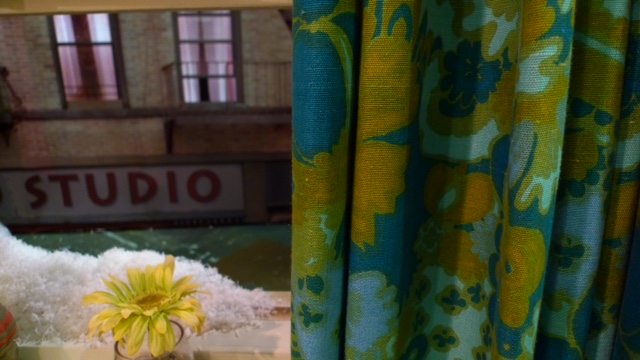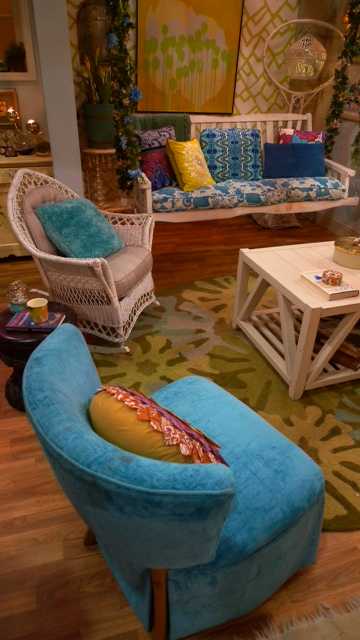 SDSA Business member Adrianna Cruz from U Frame It Gallery stands next to one of her framed pieces on the set of 2 BROKE GIRLS.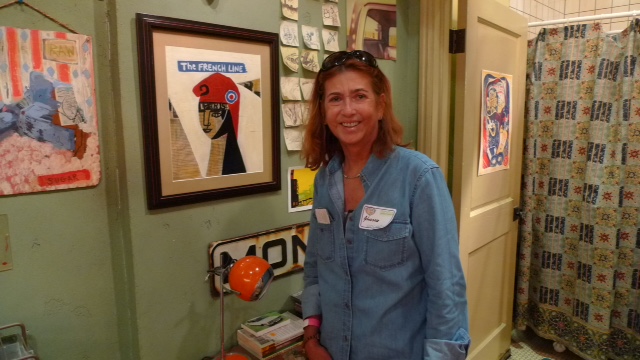 READ MORE ABOUT THE SETS OF 2 BROKE GIRLS IN TELEVISION DECOR - CLICK HERE FOR MORE!

Set Decorator Ann Shea SDSA (multiple Emmy nominee and a self proclaimed geek) sits next to one of the many gifts they receive from fans of THE BIG BANG THEORY!
A hand embroidered Rubiks Cube tissue holder and ceramic cookie jar are just two of many...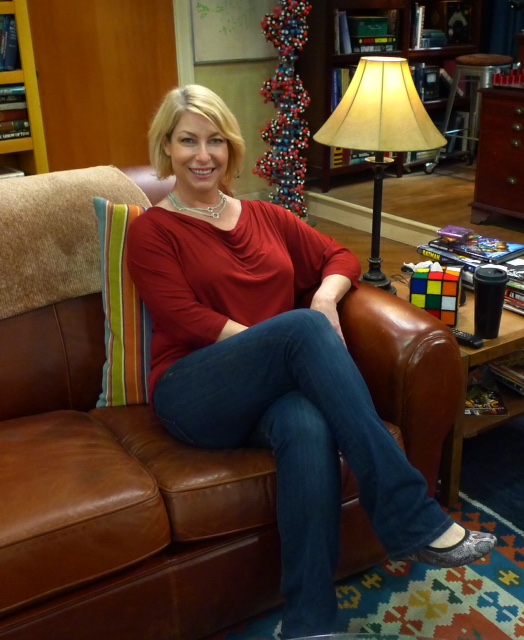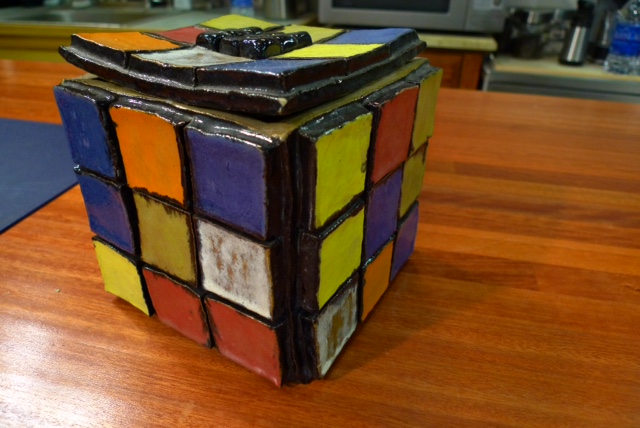 Details many viewers may not realize: THE BIG BANG THEORY hire actual Nuclear Physicists to write the formulas each week on the black boards!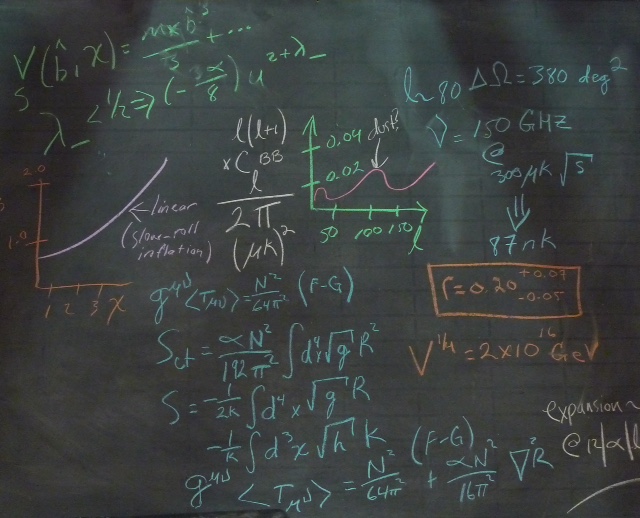 READ MORE ABOUT THE SETS FROM THE BIG BANG THEORY IN TELEVISION DECOR - CLICK HERE!

Here's a view of key sets along the camera row for MIKE & MOLLY, another multi-camera sitcom with a live audience each week.
Set Decorator Lynda Burbank shared a trick she learned from a production designer that if you want to have a set feel warm and comfortable, try to choose colors of "comfort food". For MIKE & MOLLY, Lynda chose vegetable soup! Do you see/feel the tomatoes, the corn and the green beans here on the sets?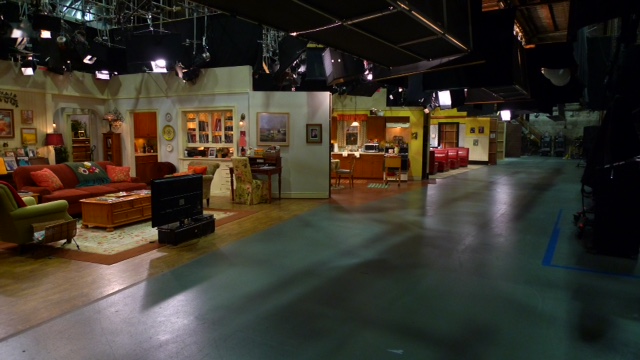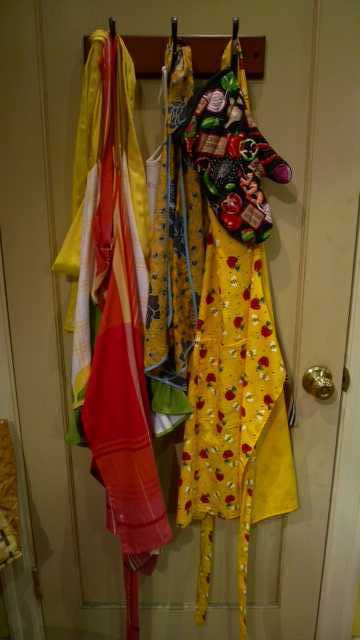 Lynda Burbank SDSA Set Decorator for MIKE & MOLLY likes to change the piano music every episode, a detail only keen viewers catch and the actors appreciate!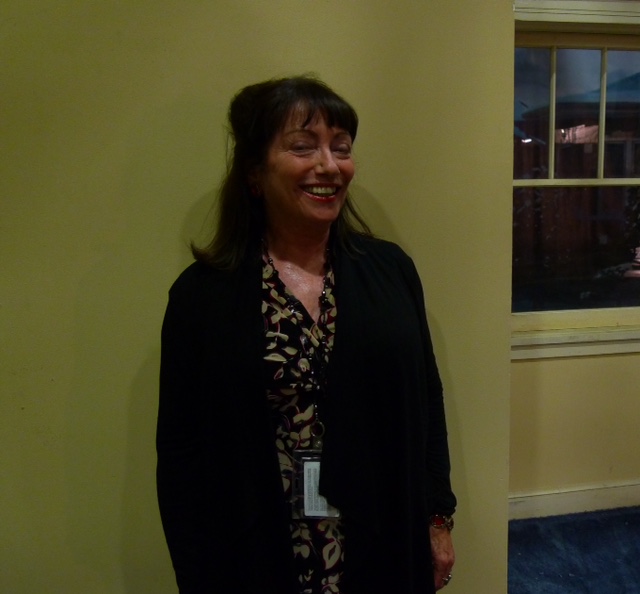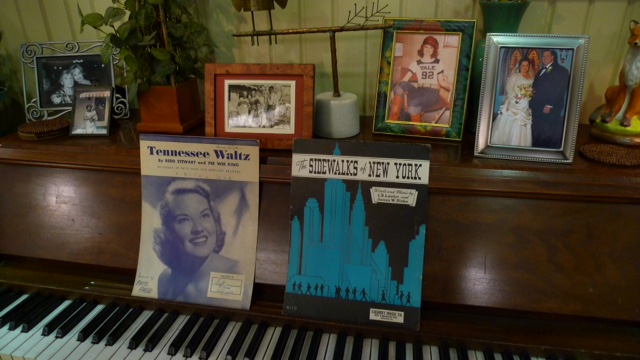 On the set of PRETTY LITTLE LIARS Set Decorator William DeBiasio SDSA, plus a peek at the collection of A's they have amassed over the many seasons of this highest tweeted show in America!.
FOR MORE ON THE SETS OF PRETTY LITTLE LIARS IN TELEVISION DECOR - CLICK HERE!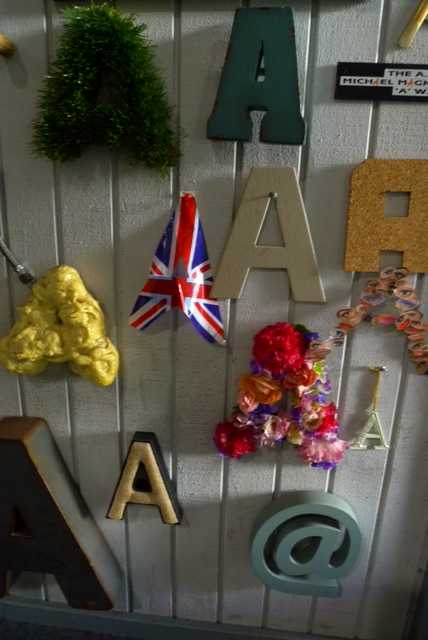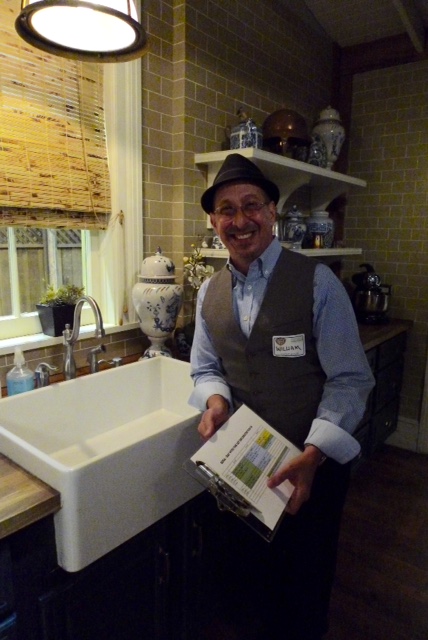 On the sets of the recent series A TO Z, Set Decorator Susan Eschelbach SDSA shared her tricks for large modern office enviroments!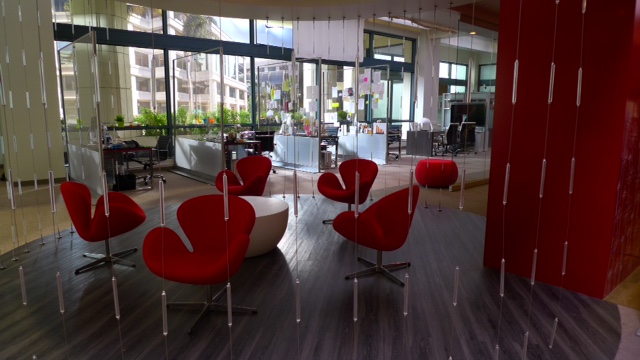 "Walls" were magnatized for clean lines and tautness, and were especially easy to remove for camera!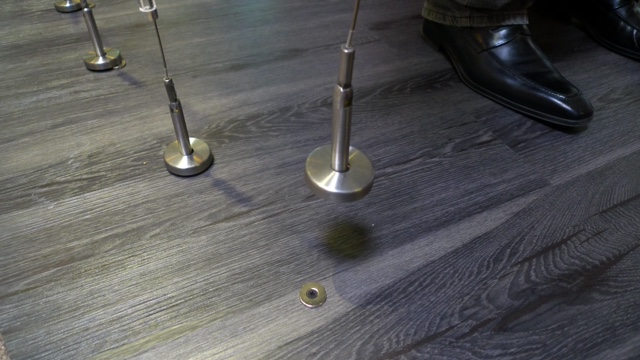 Susan playfully mimics a wallflower, the company name and logo!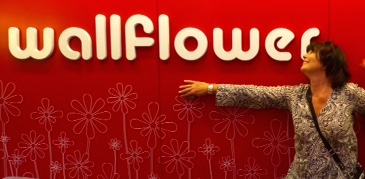 SDSA business member Kooks Art helped with the content and designs of this "we connect souls" board.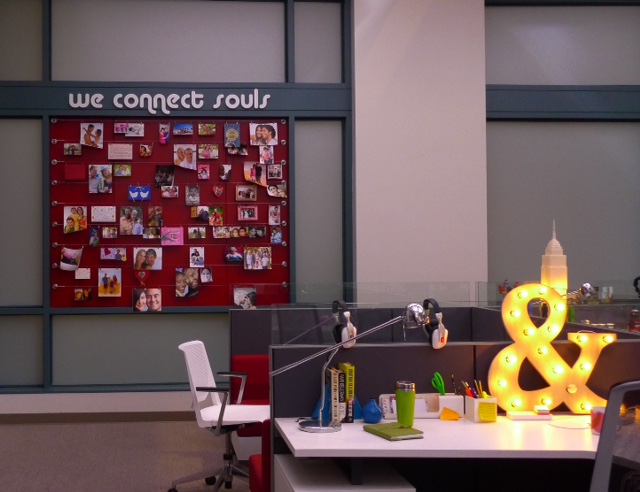 SDSA Set Decorators Tom Early and Regina O'Brien answer questions during the Q&A.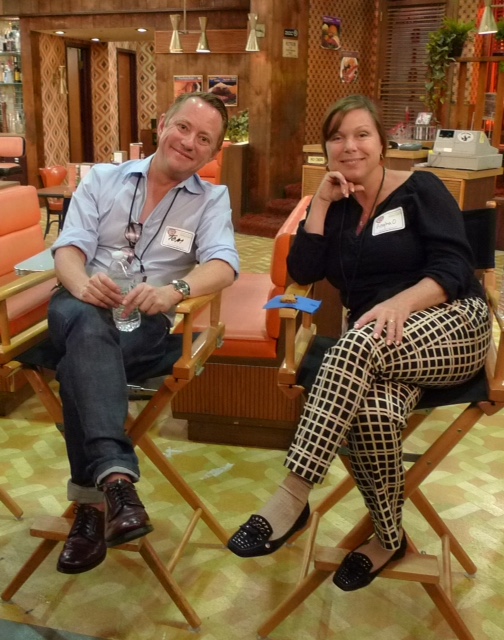 We are especially grateful to the "Day With The Set Decorator" (Educational Outreach) Committee chaired by Daryn Reid Goodall, Halina Siwilop, Natalie Contreras, William Debiasio, David Smith, Guiseppe Amador, David Gualtiere, Shari Underwood, Corrie Levelle, Laura Richardz, Robbie Turner, Lauree Martell, Marc Meisels, Allison Good, Cindy Patino, Regina O'Brien, Tricia Sullivan, Tom Early, and many other behind the scene assistance!

Check back soon for an annoucement of the next DAY WITH THE SET DECORATOR! Click here for Calendar

All Photos: Beth Wooke SDSA. All rights reserved.