Press / News

2014
Monday, April 21st
In Memoriam Kate Sheeley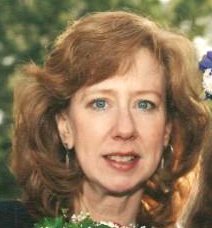 Set Decorator Kathryn (Kate) Sheeley SDSA, recipient of the SDSA Chair award, longtime member of the SDSA Board of Directors, Secretary of the Community Outreach Committee, Associate Editor of SET DECOR, former Vice-President of IATSE Local 490, dedicated set decorator and seemingly tireless volunteer, quietly passed away in the early hours of April 11th after a long, courageous and private battle with cancer.

As was her intent, few knew that the disease which she had successfully fought almost a decade ago had returned in 2010. She continued to work as a set decorator, assistant set decorator and buyer, through radiation treatments and several rounds of chemotherapy…in California, Minnesota, Pittsburgh, New Jersey and Atlanta…dedicated and committed.

Sheeley started in the entertainment business as a research archivist for KELO-TV, the CBS affiliate in Sioux Falls, South Dakota, where she established and organized a video library containing over 30 years of broadcast news footage. She also was a researcher for the PBS documentary A CENTURY OF EXCELLENCE.

Moving to Minneapolis, MN, Sheeley worked for seven years as an on-air graphics designer for WCCO-TV (CBS). She left to pursue her Associates Degree, then signed on as an art department PA for the film OVERNIGHT DELIVERY, and discovered that set decoration was the ideal profession for her. She became a stylist for Marshall Fields and Fingerhut catalogs, Target Corporation and SHOP NBC. Set Decorator Cloudia Rebar SDSA hired her to assist on the feature films HERMAN USA and VANILLA SKY, as did Set Decorator Michele Poulik SDSA for the film JOE SOMEBODY. From there, Sheeley was off and running, decorating numerous commercials and several films, including FACTOTUM and JUSTICE. She joined IATSE Local 490 (MN), edited REEL FACTS the union's quarterly, and served as Vice-President.

Ever the adventurer, Sheeley came to California to assist her friend Dana Reaves Bolla in the accounting department of the CARNIVALE pilot, with Set Decorator Leslie Frankenheimer SDSA. At that point, as Sheeley's partner Jeffrey Kaufer recalls, "She decided to stay and break into Hollywood at twice the age of a film school grad!"

Sheeley worked in different locations throughout the US, and maintained dual residency in California and Minnesota. In her adopted West coast state, she often worked with Set Decorator/Production Designer Phillip Hoffman SDSA, current Chairman of the SDSA Board of Directors. She was set decorator of several television pilots, reality shows and the Hallmark Channel movie WHAT I DID FOR LOVE. Sensing the tide of migration of work to Atlanta, she burst into yet another new market for her talents, working as Buyer for Set Decorator David Smith SDSA for the 2014 film WELCOME TO YESTERDAY, and with Set Decorator Carol Bayne Kelley SDSA on the current series THE ORIGINALS.

For the History Channel, she delved into still other worlds as a researcher and project organizer for the MONSTER QUEST series. She also served as the editorial consultant on the book VOX AMPLIFIERS, THE JMI YEARS, written by Jim Elyea, co-owner of History for Hire. "Vintage" called to her, whether the Art Deco Society, her hat collection or a fine California wine, especially those produced by her cousins' coastal winery.

Sheeley was a volunteer extraordinaire. Kaufer, whom she often roped into helping with projects, says, "Kate's life was a list…even after being diagnosed with Stage 4 cancer, Kate continued to organize the world." She was particularly committed to the work of the SDSA Community Outreach Committee, working year after year on their fund-raising art auction and the annual SPARK OF LOVE TOY DRIVE (Partnered between the SDSA COC and the LA Fire Department and ABC as the entertainment industry media partner), often in the background doing the heavy lifting as well as the detail-checking. Even this last Christmas, while battling the final stage of her illness, she packed her SUV to overflowing, delivering load after load of donated toys to the fire houses where they would be distributed. And then, as Kaufer has noted, "Kate quietly stepped off the stage."

One of the many behind-the-scenes efforts that most people were unaware of was the work Sheeley did with the Motion Picture Television Fund, particularly as set decorator for their in-house television channel and for fund-raising events. She was responsible for updating and styling the foundation's Media Room, and hoped that support for it would continue. Jennifer Clymer, MPTF Media & Production Manager says, "We are so moved that the media room meant so much to Kate. She had a wonderful impact on all of us who had the honor to know her."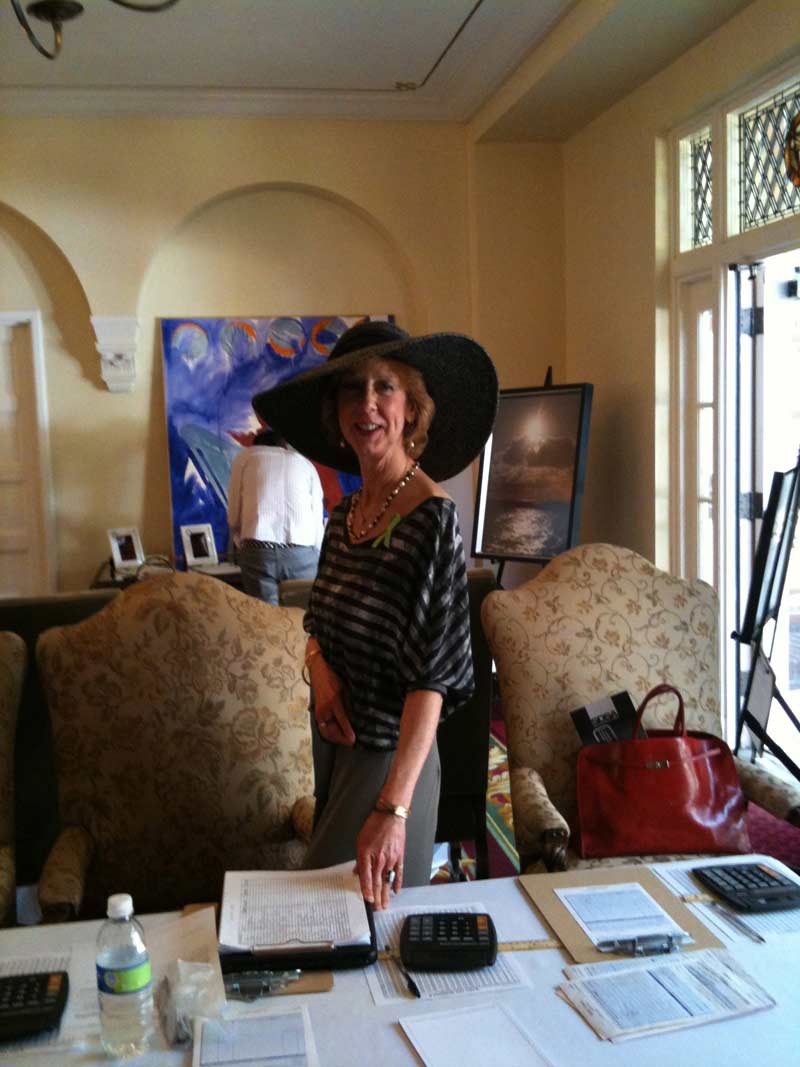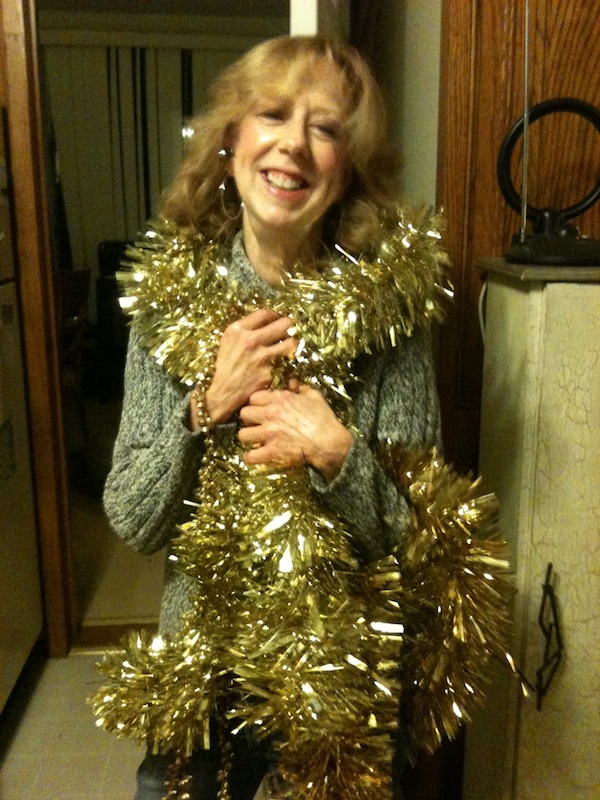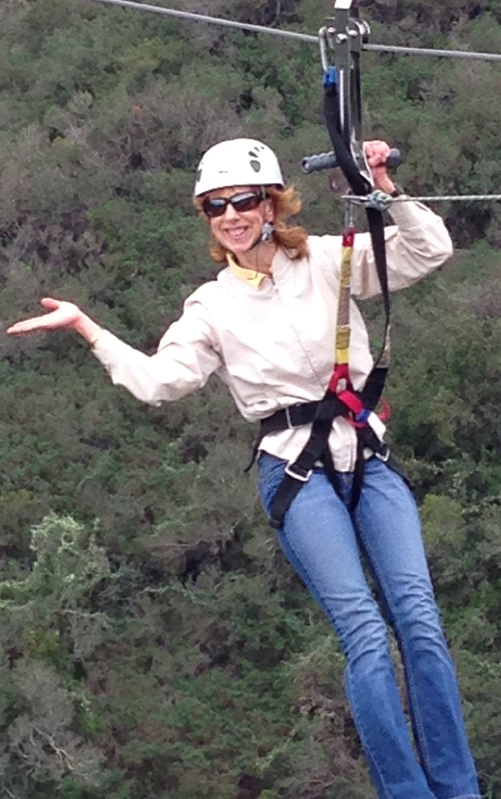 Sheeley's family asks that donations be made in her memory to the MPTF Media Room or the donor's favorite charity. A private service will be held in Sioux Falls, SD.

Donations can be made to:
MPTF Foundation
Online: www.mptf.com/tributegift
Click DONATE
Click TRIBUTE GIFT
In Comments section, type: Media Room donation in memory of Kate Sheeley
By check:
MPTF Foundation 23388 Mulholland Dr M/S 220 Woodland Hills CA 91364

Thursday, March 20th, 10:18 am
Andrew Baseman SDSA and the espionage decorating for spies.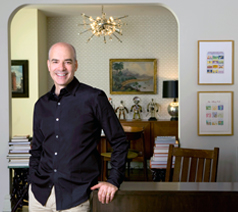 Set Decorator Andrew Baseman SDSA is the author of THE SCARF (Stewart, Tabori & Chang), a classic, illustrated art book chronicling the history of the printed scarf that reflects both his expertise and love of textiles. He also keeps a fascinating blog, Past Imperfect: The Art of Inventive Repair, designed sets for ballet's Peter Martens and has been featured in a cover story in the NEW YORK TIMES Home & Garden section. But could any of this be more interesting than spies and espionage? Baseman is the set decorator for the intriguing television series THE AMERICANS...

Read Andrew's five points to a well dressed spy home at Esquire.com

http://www.esquire.com/blogs/culture/the-americans-recap-sets

Also check out Andrew's blog and website


Saturday, March 15th, 7:04 pm
Cynthia McCormac SDSA decorates a Town of Cougars.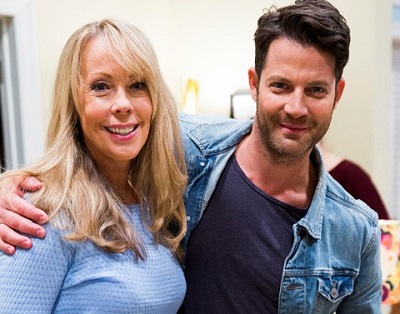 See SDSA Set Decorator Cynthia McCormac take celebrity designer Nate Berkus on a tour of COUGAR TOWN.
The fan-favorite sitcom, airing on TBS, styles some of the noted designer's own 'Nate Berkus at Target' line in the various settings.
Check out the informative Shop the Look video and slideshow presentation with McCormac giving insight into the craft of Set Decoration and character development.
http://www.tbs.com/shows/cougar-town/target/?SR=ShoptheLook

Photo: tbs

Monday, March 3rd, 6:03 pm
SDSA's Beverley Dunn wins The Oscar!©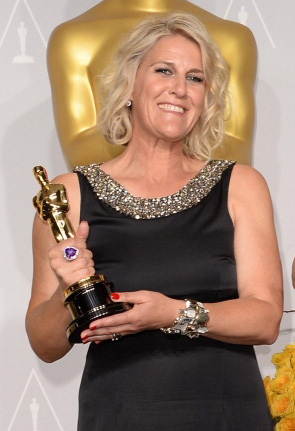 The coveted Academy Awards© were handed out the evening of Sunday March 2nd with SDSA Set Decorator Member Beverley Dunn taking home the golden statuette for her work on THE GREAT GATSBY, the Warner Bros. released, Baz Luhrmann adaptation of F. Scott Fitzgerald's jazz age novel filled with opulence and dazzling splendor.

Dunn, along with collaborating Production Designer Catherine Martin, would be honored in the Best Achievement in Production Design category. Their visuals captivated film audiences with the opulence of the "truly-moneyed" highborn, the ostentatious splendor of the nouveau riche, the gritty seedier side of the city, and the clash between the these worlds.

Congratulations to Beverley Dunn, and to Catherine Martin, who garnered a second Oscar statuette for Best Achievement in Costume Design.

Read SetDecor.com article

Photo courtesy of Getty Images/Jason Merritt

Friday, February 21st, 4:52 pm
Natural Curiosities hosts February Meeting


Thanks to Natural Curiosities for a special night of funky elegance



Natural Curiosities hosted the SDSA February General Membership Meeting at their oh so arty Echo Park digs. The historic Jensen Recreation Center, built in 1924 now houses this remarkable collective of artists creating pieces both individual and mass-produced. Founder Christopher Wilcox along with Jeff Hughes, Faith Ford and a collective of fine artists threw open the doors of their astonishing, lofty work/party place. Thank you for hosting, and sharing.




2013
Wednesday, November 27th
'Top Chef: New Orleans' and 'American Horror Story: Coven' open NOLA homes to TV nation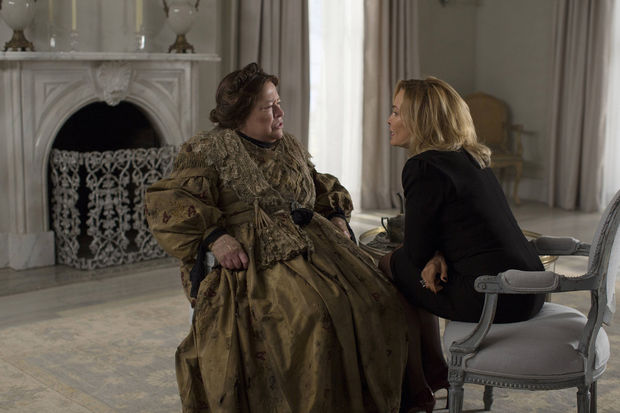 'American Horror Story: Coven:' Sarah Paulson as Cordelia, Robin Barlett as Cecily, Frances Conroy as Myrtle, Leslie Jordan as Quentin.

With the exception of the Mercedes-Benz Superdome, the two local houses getting the most national attention this fall are seen on "Top Chef: New Orleans" and "American Horror Story: Coven." One is a Bourbon Street mansion recently restored and dressed for TV. The other is a built-from-scratch set on a local soundstage.
Together, they're visited by an average of more than 5 million viewers at 9 p.m. each Wednesday, not counting millions more who visit later via DVR, on-demand, online replay, pirated streams, etc.
The Bravo cooking competition and the FX supernatural drama share a time slot, with "Coven" drawing most of the combined audience total. Recent visits to both spaces revealed they also share links to New Orleans' rich architectural history -- one actually, the other movie-magically.

"...The devil, among other specters, is in the details of the "Coven" set. Local ornamental-plaster craftsman Tommy Lachtin was hired by the production to fabricate ornate ceiling medallions, moldings and fireplace mantels -- a six-week job during pre-production. ("Those kinds of plaster artists are rare and getting rarer every day," Worthington said.)
Doorsills and doorways were dressed and distressed to simulate a century-plus of paint jobs. Light switches are antique push buttons. The plumbing under one upstairs sink leaks, creating a very lifelike stain in the downstairs ceiling directly beneath it, an accident with benefits.
"I saw that and thought, 'Oh, God. There's a stain,'" Worthington said. "Then I thought, 'It's kind of perfect. Let's just leave it.' All those houses have those problems."
Set decorator Ellen Brill added the finishing touches with French-influenced furnishings sometimes selected for their odd silhouettes."

Read more here:
Wednesday, November 27th
Home Tour: American Horror Story's New Orleans Witches' Mansion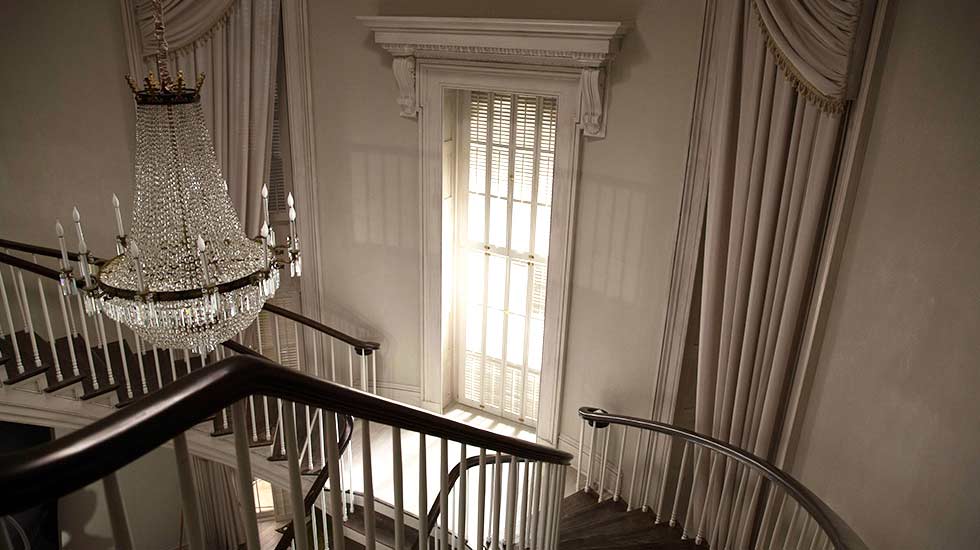 No contest: American Horror Story: Coven is one of creepiest–and most addictive–shows on television. Besides mesmerizing performances by Emma Roberts, Sarah Paulson, and Jessica Lange, it's the setting of Miss Robichaux's Academy for Exceptional Young Ladies—a boarding school for troubled young witches in New Orleans—that makes Coven so believably eerie.
Set decorator Ellen Brill says the inspiration for the school's interior came from an image of an actual plantation on The Big Easy, "It was painted all white, with white floors, and had dark outlined furniture and dark artwork. Every time I saw an image of this place I thought it was in black and white, which I really love—like an old noir film." Together with the show's co-creator, Ryan Murphy, and production designer, Mark Worthington, Brill created a set with an authentic New Orleans look, that doesn't go for the same instant terror effect as last season's Asylum did, but instead sets the stage for scary things to happen, "I didn't feel like I was going for the scare factor this time. I just tried to be more true to the culture and architecture here. New Orleans is famous for its voodoo and history of magical things, so I wanted it to feel like it was real and would fit in." From custom paintings modeled after former witches to furniture with haunting silhouettes, Brill created the ultimate backdrop for a show you're scared to take your eyes off of.

Read more here:
Wednesday, October 2nd
Ob*Jects Makes the Move to the Valley
Upscale Prop House Decks Itself Out in Sun Valley
Entertainment: Ob-jects Fine Set Decorations moves from Culver City. By Mark Madler Monday, September 30, 2013
San Fernando Valley Business Journal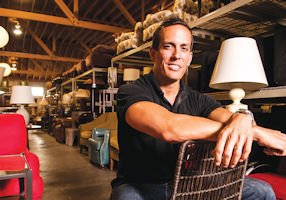 Luxe: Principal Fred Arens at Ob-jects Fine Set Decorations' new warehouse.

Having a seat at Ob-jects Fine Set Decorations could mean relaxing on a sectional covered with silver ultra-suede or pulling up to the dining room table in a polished aluminum chair.

And if that couch or chair looks familiar, maybe you saw it on "Modern Family," "CSI" or some other television series decked out in Ob-ject's extensive collection of upscale furniture.

Now, Tom Bugenhagen and Fred Arens, the company's principals, are bringing their collection to the San Fernando Valley by relocating to Sun Valley from Culver City.

In doing so, they are following the path of other prop houses who have moved in recent years to be closer to studios and production space in Burbank, Glendale and Studio City.

"What we are providing is a location near everyone else," said Arens, the vice president and general manager.
Objects signed a 10-year lease to move into a 40,000 square-foot former manufacturing building adjacent to the Burbank Bob Hope Airport. With high ceilings and spacious interior, the structure can hold the hundreds of items the firm has obtained during more than 20 years in business.

The move is expected to be completed by mid-October. Ob-jects has 10 employees but has no immediate plans for hiring despite moving into a significantly larger space, Arens said.

Amy Feldman, who handled set decoration for the sitcom "Two Broke Girls" filmed on the Warner Bros Studios, said she is a loyal customer and is glad the shop is closer to the Burbank studio lot.
"The convenience factor is very high on the scale," she added.

Niche business
The studios still maintain their own prop departments that are augmented by the independent vendors. Large prop houses can be generalists offering anything needed by a movie or television set decorator.

"A good amount of retail stores will also do rentals of furniture as well," said Gene Cane, executive director of the Set Decorators Society of America in North Hollywood.

Then there are firms like Ob-jects that specialize in just upscale furniture. Competitors include Nest Studio Rentals and Prop Services West, both in North Hollywood, the latter of which recently moved over the hill to the Valley.
Elizabeth Keenan rented furniture from Ob-jects for the recently completed surf-and-sand feature film "Ride" starring and directed by Helen Hunt, the live action Disney feature "Alice in Wonderland," and HBO series "Luck."

"They are constantly adding new items to their collection which is a rarity with most prop houses," Keenan said of the collection, which includes sofas, ottomans, rugs, chaises, daybeds and armoires.

The Ob-jects collection – which ranges from modern to antique – was sourced from traditional vendors as well as flea markets, eBay, and antique auctions, said Arens, who declined to speculate on its exact size.
Arens and Bugenhagen, president and creative director, also design their own pieces so they have something special to offer their clients.

"We try to come up with original stuff and embellish it with other antiques and high-end items," Arens said.
The company's rental policies are common to other prop houses. Items are sent out for a week at a time with discounts offered for one-day rentals. Longer term rents of a month include a final week for free. Rental prices vary depending on the value of the item.

The company declined to disclose revenue.

Arens also declined to give specific pricing but Keenan said the company was flexible with what it charges depending on the length and budget of a project.

Tough move
The search for a new building actually started two years ago with a goal of finding something in the 30,000 square-foot to 35,000 square-foot range.

The Sun Valley building was looked at several months ago and while bigger than what was needed no better option was found. To prepare the building Ob-jects picked up the cost of new windows and doors, and the landlord, Howard Industrial JV, paid for the cleaning up and painting of the building.

A new doorway has been cut from one wall as an entrance for customers and two 24-foot diameter fans installed on the ceiling as the substitute for the cool ocean winds that keep the Culver City location at a comfortable temperature.
"They are amazing," Arens said of the fans. "You feel this big breeze come through."

Wednesday, September 18th
SDSA Members Claim Emmy Prize

SDSA Members Heidi Miller and Barbara Munch Cameron were among the talented crafts persons who were honored with Emmy statuettes at the Creative Arts Emmy Awards handed out at ceremonies in Los Angeles on September 15th.

Heidi Miller, the Set Decorator for "MasterChef" won in the Multi Camera category along with Production Designer John Janavs and Art Director Robert Frye. Heidi has been previously nominated with the same team for their work on "Hell's Kitchen". MasterChef airs on the Fox Network.

Barbara Munch Cameron, the Set Decorator for the lavish HBO Liberace telefilm "Behind the Candelabra" won in the Mini Series/Movie category. She shared the award with Production Designer Howard Cummings and Art Director Patrick M Sullivan Jr. Barbara has previously been nominated for an Emmy for the "Glee" pilot.

Congratulations to Heidi and Barbara on this incredible honor.

Photos: top Heidi Miller with husband Gabe, bottom Barbara Munch Cameron with husband Peter.
Click below for more on all the nominated emmy shows by SDSA members: