For education or inspiration here is a list of decorator recommended
reading. Check back soon as we will continue to add titles...



BOOKS NEW RELEASE

FARROW & BALL HOW TO DECORATE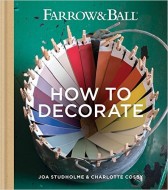 Joa Studholme and Charlotte Cosby
Set to become the bible of home decoration, Farrow & Ball How to Decorate provides a highly practical and inspirational guide to the successful use of paint and paper in any home, large or small, urban or country. Published on the 70th anniversary of the founding of the iconic brand, the book brings together the expertise of Joa Studholme and Farrow & Ball's creative team to demystify the nitty-gritty of transforming a home - from deciding which colors work best in a north-facing room to creating accents with paint and making the most of a feature wall.

INTERIOR DESIGN REVIEW: VOLUME 19 HARDCOVER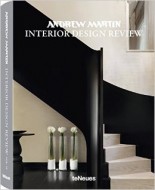 Andrew Martin
This annual review, now in its 19th year, once again provides aspiring interior designers with endless ideas and a great breadth of influential styles. One of the designers in each review is declared the winner, selected by an illustrious jury that includes winners from previous years. This book is an unbeatable source of inspiration, highlighting the current trends in international interior design.

HOLLYWOOD INTERIORS: STYLE AND DESIGN IN LOS ANGELES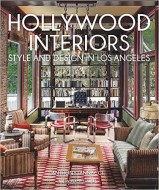 Anthony Iannacci
Hollywood individualism pervades every aspect of life in Los Angeles including interior design, where it manifests as highly original spaces from Malibu to Silver Lake in a dizzying assortment of styles—from 1920s and 1930s Spanish Revival houses in the Hollywood hills, to highly adorned Storybook houses, and airy and transparent midcentury modern forms. Work by individuals who are quickly making names for themselves—SDSA Member Melinda Ritz, Courtney Applebaum, Andrew Benson, Chu Gooding, Trip Haenisch, Nickey Kehoe, and Olivia Williams—is featured alongside the city's established, award-winning designers including Commune, Paul Fortune, Rose Tarlow, and Kelly Wearstler. The California Dream relies first and foremost on a willingness to be seduced by the place itself, and these architects and designers actively participate in a love affair with the place that makes their work possible, and which is tangible in this stunning presentation of residential spaces.

2019 EDITION OF DEBBIE'S BOOK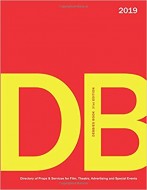 Deborah Hemela
The 2019 - Debbies Book 31st Edition. For 41 years Debbies Book has been a sourcebook used by Art Departments in all walks of entertainment. It is a compilation of all officially verified rental and purchase sources for props, wardrobe, lighting, television, theatre, commercial photo shoots, special events and themed environments. Don't forget to check out the free Android & iPhone Apps!

DESIGN ON FILM: A CENTURY OF HOLLYWOOD ART DIRECTION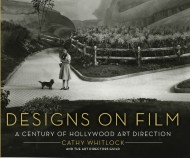 Cathy Whitlock
In Designs on Film, journalist and interior designer Cathy Whitlock illuminates the often undercelebrated role of the production designer in the creation of the most memorable moments in film history. Through a lush collection of rare archival photographs, Whitlock narrates the evolving story of art direction over the course of a century—from the massive Roman architecture of Ben-Hur to the infamous Dakota apartment in Rosemary's Baby to the digital CGI wonders of Avatar's Pandora.

THE ART DIRECTION HANDBOOK FOR FILM & TELEVISION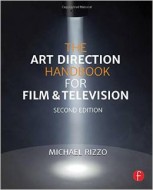 Michael Rizzo
In this new and expanded edition of The Art Direction Handbook, author Michael Rizzo now covers art direction for television, in addition to updated coverage of film design. This comprehensive, professional manual details the set-up of the art department and the day-to-day job duties: scouting for locations, research, executing the design concept, supervising scenery construction, and surviving production.

FILMMAKING & HOLLYWOOD
MOVIE WORLDS: PRODUCTION DESIGN IN FILM (HARDCOVER)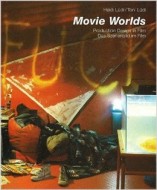 FILMCRAFT: PRODUCTION DESIGN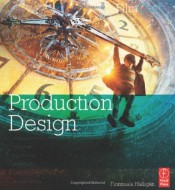 Fionnuala Halligan
Production Design, the fifth title in the FilmCraft series, addresses one of the most important roles in cinema. Production designers do nothing short of creating whole new worlds, turning the bare bones of the script into a physical 3D environment that can be filmed. This book introduces that art in the words of the people best-equip to explain it, as well as looking at the legacies of the great innovators of the past.

PARAMOUNT STUDIOS (IMAGES OF AMERICA)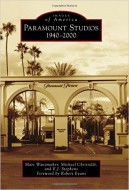 Marc Wanamaker & Michael Christaldi
The fascinating tale of Hollywood powerhouse Paramount Picturesbeginning with its birth in the 1910s through the turbulent decade of the 1930swas told in Early Paramount Studios by Marc Wanamaker, Michael Christaldi, and E.J. Stephens. Now the same authors are back to tell the next 60 years of the studio saga in Paramount Studios: 1940-2000, with a foreword by former Paramount head of production Robert Evans. This book picks up the story during the time of World War IIa successful era for the studiowhich was followed by a decade of decline due to the upstart medium of television. By the 1960s, the studio teetered on the brink of bankruptcy before rebounding, thanks to several 1970s blockbusters, such as Love Story, The Godfather, and Chinatown. The tale continues through the final decades of the 20th century when Paramount showcased some of the greatest hits in its history.

HOLLYWOOD ART: ART DIRECTION IN THE DAYS OF THE GREAT STUDIOS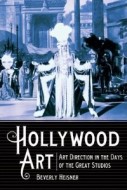 Beverly Heisner
The heyday of Hollywood studio art departments was in the 1930s and 40s when strong art directors like Cedric Gibbons and Hans Dreier brought together more artists and artisans under one roof working on the same projects than any other enterprise in the history of modern American art. This is the first book to trace the history of studio art direction; the powerful visual presence of films like Rebecca and Gone with the Wind are put into context. The origins of art direction in the early motion pictures, the organization of art departments, and the nature of art direction from the 1920s to the 1950s are covered in early chapters. Then each studio is discussed individually with an examination of its art department and a survey of its output through the fifties. Comprehensive filmographies (a first) provide films and release dates for 226 art directors.

MGM: HOLLYWOOD'S GREATEST BACKLOT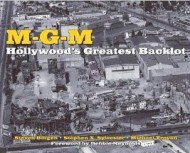 Steven Bingen
"The world probably will not see anything quite like it again," concedes talk show host Dick Cavett about the Culver City home to some of the 20th century's most renowned and respected actors, actresses, screenwriters, and artists. A production company in its truest sense, the eventual 1924 merger of Metro, Goldwyn, and Mayer pioneered an assembly-line approach to filmmaking and initial profits paved the way for the introduction of sound stages and innovations in set design, special effects, and many other aspects of film production. Chapters are sub-divided into "Lots"—as was the MGM site itself—and readers are transported into a bygone era through candid b&w photographs, lucid commentaries, testimonials, and anecdotes that bestow a behind-the-scenes experience.

WARNER BROS.: HOLLYWOOD'S ULTIMATE BACKLOT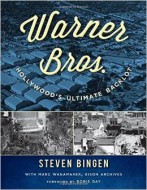 Steven Bingen
Movie studios are the wondrous, almost magical locales where not just films, but legends, are created. Unfortunately, these celebrity playgrounds are, and always have been, largely hidden from public view. Although some movie studios offer tours, few guests from outside the Hollywood community have ever been witness to the artistry, politics, and scandals that routinely go on behind the soundstage walls and away from the carefully orchestrated scenes visible to them from their tram carts. In this book, studio staff historian and Hollywood insider Steven Bingen throws open Hollywood's iron gates and takes you inside the greatest and yet most mysterious movie studio of them all: Warner Bros.

LEARNING FROM HOLLYWOOD: ARCHITECTURE AND FILM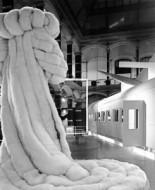 Hans Dieter Schaal
Hollywood is not only the secret world capital of dreams and the fictions of the subconscious, but also the capital of architecture. Hollywood is the Rome and the Versailles of the 20th and 21st centuries. A new awareness of space spanning the entire world was created here. These backgrounds, stage sets and filmic spaces are indelibly fixed in every spectator's mind.

DIRECTING: FILM TECHNIQUES AND AESTHETICS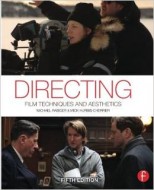 Michael Rabiger , Mick Hurbis-Cherrier
This comprehensive manual has inspired tens of thousands of readers worldwide to realize their artistic vision and produce well-constructed films. Filled with practical advice on every stage of production, this is the book you will return to throughout your career. Directing covers the methods, technologies, thought processes, and judgments that a director must use throughout the fascinating process of making a film. The core of the book is the human, psychological, and technical knowledge that every director needs, the enduring elements of the craft that remain vital.

INSPIRATION & RESEARCH
DECORATING IS FUN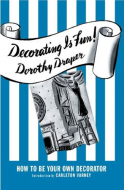 ROOMS TO INSPIRE: DECORATING WITH AMERICA'S BEST DESIGNERS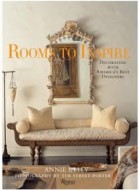 Annie Kelly, Tim Street-Porter (Rizzoli)
In Rooms to Inspire twelve trendsetters bring a fresh point of view to creating interiors for a spectrum of living spaces-from houses to apartments and country retreats. This selective group-some professional decorators and others renowned for their taste making-includes Marian McEvoy, Kelly Wearstler, Muriel Brandolini, Jonathan Adler, and Simon Doonan.

DOMESTIC ART: CURATED INTERIORS (HARDCOVER)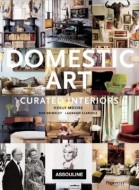 Holly Moore
The selected houses in this book were pulled from the pages of PaperCity, from the years 2000 to 2008. Roughly a decade of design alchemy and clinking highballs. The editors of this book foraged for both the musty and gutsy and the soaring and sensual, from a 500-square-foot bedsit to a mid-century organic architectural wonder thirty seven glorious projects, from follies to disciplined mansions, from Dominique and John de Menil s International-style house with its interior by the great couturier Charles James to artist Christian Eckart s abandoned 1940s warehouses polished to gleaming architectural wonder. Call it what you will: lavish, loopy, eccentric assemblages, moody modernism. All in all, quite a look at a genre of design we call, simply, inspired.

THE ICONIC INTERIOR:PRIVATE SPACES OF LEADING ARTISTS ARCHITECTS AND DESIGNERS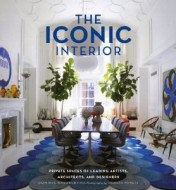 Dominic Bradbury
The Iconic Interior features 100 of the most important and influential interiors from around the world. Designed by a broad spectrum of fashion designers, artists and architects, set designers and decorators, these private spaces represent a wide range of styles, periods, and aesthetics. Here are such unforgettable spaces as Billy Baldwin's design for Diana Vreeland's New York City home; Edith Wharton's famous New England house, The Mount; Coco Chanel's legendary Paris apartment; Frank Lloyd Wright's Hollyhock House; Tony Duquette's California estate, Dawnridge; and Piero Fornasetti's Villa Fornasetti. Organized chronologically, many of the interiors have been photographed specially for this book. Along with the lush photographs, each description is accompanied by a short biography of the owner/designer. The Iconic Interior is a complete guide to 100 years of influential, gorgeous design.

SURVIVAL THROUGH DESIGN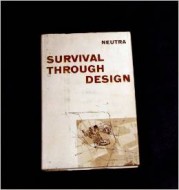 Richard Neutra
Survival Through Design, is a collection of 47 essays, which consists of writings collected through almost "a life time". It was written in the post-war period, during the late 1940's and published in 1954. The book is Richard Neutra's personal narrative of reflections on the possibilities, dangers and dilemmas of technology, science and design which in his essays are explored in different historical contexts as well as present day experiences.

AXEL VERVOORDT:LIVING WITH LIGHT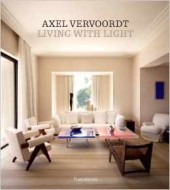 Axel Vervoordt, Michael Gardner, Laziz Hamani
The art of harmonious living is extolled in this volume through twenty bespoke interiors designed by the Axel Vervoordt company. Each room incorporates natural elements—light, water, metal, wood—blended with a modern aesthetic and punctuated with fine art. The Vervoordt concept of the home is revealed through a refined balance between art and nature to create timeless living spaces.

ATOMIC RANCH: MIDCENTURY INTERIORS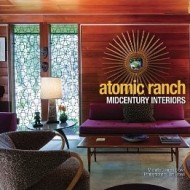 Michelle Gringeri-Brown
Atomic Ranch Midcentury Interiors showcases the virtues of the popular and ubiquitous ranch houses that sprang up across the country following World War II. It features the exceptional interiors of eight houses, discusses successes and challenges, and shows how to live stylishly.

APARTMENT THERAPY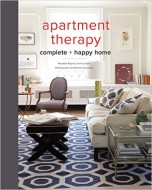 EZRA STOLLER: PHOTOGRAPHER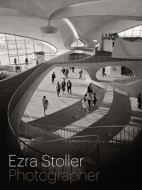 Nina Rappaport, Erica Stoller
Ezra Stoller's iconic photographs of 20th-century architectural masterpieces, such as Frank Lloyd Wright's Fallingwater and Mies van der Rohe's Seagram Building, are often cited in aiding the rise of modernism in America. Stoller (1915–2004) elevated architectural photography to an art form, capturing the mood of numerous buildings in their best light.

THE WAY WE LIVE: AN ULTIMATE TREASURY FOR GLOBAL DESIGN INSPIRATION (HARDCOVER)
by Stafford Cliff,Gilles De Chabaneix
The Way We Live transcends the archetypal style book to reveal global connections and patterns in home decoration. Design expert Stafford Cliff compares architectural styles and decorating elements from every corner of the world. More than 1000 detailed color photographs by famed lifestyle photographer Gilles de Chabaneix,are lavishly presented in this world tour of interior design. From an unadorned Vietnamese sitting room to a bustling Neapolitan street market; a modern London flat to a baroque drawing room in Versailles; an Indian palace to a Chilean cafe. A meticulous guide to sources and materials round out this ultimate treasury.

DREAM HOMES COUNTRY: 100 INSPIRATIONAL INTERIORS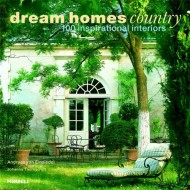 DESIGN*SPONGE AT HOME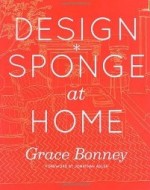 Grace Bonney
The long-awaited home décor bible by the beloved design blogger Grace Bonney 75,000 unique daily visitors to Design*Sponge, who make it the most popular design site on the web. The site receives 250,000 pageviews every day and has 150,000 RSS subscribers and 280,000 followers on Twitter. Design*Sponge fans have been yearning for the ultimate design manual from their guru, Grace, and she has finally delivered with this definitive guide.

ELLE DECOR: THE HEIGHT OF STYLE: INSPIRING IDEAS FROM THE WORLD'S CHICEST ROOMS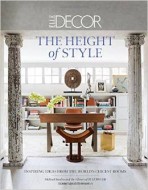 Michael Boodro, Ingrid Abramovitch
This book showcases more than 220 stunning rooms selected by the editors of ELLE DECOR, the magazine that is the last word on exciting, cutting-edge, and eclectic style from around the world. A must for any decorating and design buff, it shows readers how to bring the flair, glamour, and individuality of the world's chicest spaces into their own homes. The rooms, which range from extravagant living spaces to sleek, state-of-the-art kitchens, baths, and dressing rooms, are organized into distinctive yet reader-friendly categories: "Classical," "Fanciful," "Functional," and "Personal." "What the Pros Know," which occurs throughout the pages, presents insights, ideas, and practical advice from top interior designers, architects, and homeowners. Every chapter also incorporates "Anatomy of a Room"—in which the magazine's editors explain how to make the inspiring ideas a reality.

RE-DE-SIGN
Cathy Whitlock
This book is a clear and concise survey of the field of interior design, providing a look at the newly expanded role of the interior designer and offering an array of career alternatives from the tried-and-true areas of residential and contract design to specialty design. Cathy Whitlock is a fan of the SDSA! Features included in this book discuss career opportunities in Hollywood with interviews of set decorators Bryan Venegas, Beth Rubino, Cloudia Rebar, Andrew Baseman as well as our own SETDECOR magazine. SDSA Members get a deeply discounted rate off of Amazon by going to her website: http://redesignthebook.com/

THE PRIVATE WORLD OF YVES SAINT LAURENT AND PIERRE BERGE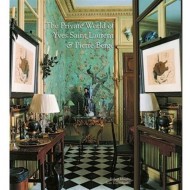 Robert Murphy
One of the most talented and influential couturiers of his time, Yves Saint Laurent began his career as Christian Dior's protégé and went on to become a legendary arbiter of twentieth-century style. Saint Laurent's extraordinary taste went well beyond the world of fashion, and in this lavish volume, the eight splendid homes he shared with friend and lifelong business partner Pierre Bergé are presented in immaculate detail.

THE HOUSE IN GOOD TASTE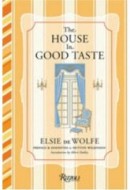 by Elsie de Wolfe
After ninety years,The House In Good Taste still offers timeless design advice. Elsie de Wolfe was the first woman to create an occupation as designer where none had existed before. In her quest to be admitted to the highest ranks of society,she introduced some of the most stylish and tasteful ideas into the American home. Compiled from her articles in newspapers and magazines and first published in 1914,The House In Good Taste is a seminal book on interior design with ideas that have lasted a century because they influenced not only the wealthy,but popular taste as well.

INTERIORS NOW 3 (TASCHEN)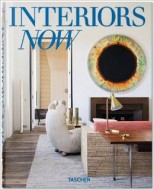 Ian Phillips, Margit J. Mayer
A successful home is the perfect synthesis of personality and zeitgeist; it is a living work of art, a cultural artifact, and the object of ceaseless curiosity. Highly sensitive to this phenomenon, our Interiors Nowseries tracks the constantly evolving and multifaceted fabric of contemporary interior design around the world. Each new volume—destined for casual readers and professionals alike—assembles a fresh and inspiring collection of recently created residences that demonstrates how to bring out the best in the space that matters most: your home.

MAGAZINES
DWELL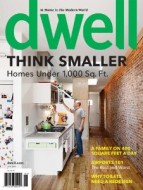 ARCHITECTURAL DIGEST (ALL ACCESS)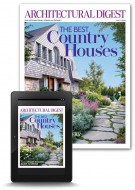 Architectural Digest is the world's foremost design authority, showcasing the work of top architects and interior decorators. A must-read for decades, the magazine continues to evolve and set new benchmarks for how to live well-what to buy, what to see and do, where to travel, and who to watch on the fast-paced, multifaceted global design scene.

REFERENCE BOOKS
THE DECORATION OF HOUSES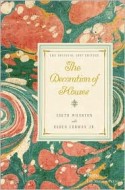 By Edith Wharton and Ogden Codman Jr.
Edith Wharton's The Decoration of Houses is an invaluable reference, one of the classic works on interior decoration, and a testament to the enduring style of one of America's greatest writers. Written in collaboration with celebrated American architect Ogden Codman, Jr., Wharton's first book is a comprehensive look at the history and character of turn-of-the-century interior design, moving from historical traditions to the distinctive styles of contemporary taste. Rizzoli; Facsimile edition (March 27, 2007)

THE ELEMENTS OF DESIGN: A PRACTICAL ENCYCLOPEDIA OF THE DECORATIVE ARTS FROM THE RENAISSANCE TO THE PRESENT (HARDCOVER)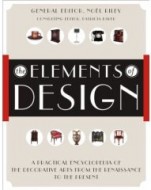 By Noel Riley and Patricia Bayer
The Elements of Design is a comprehensive visual survey of the design styles that have the greatest impact on the decorative arts in the Western world. With more than 3000 prints, photographs, and line drawings, the book covers five centuries of the Western decorative arts tradition, including Renaissance, Baroque, Rococo, Regency, and Art Nouveau, Art Deco, Modernism, and the space age. An indispensable reference for collectors, design historians, interior decorators, set designers, and all those interested in our decorative arts heritage.

THE ELEMENTS OF STYLE: AN ENCYCLOPEDIA OF DOMESTIC ARCHITECTURAL DETAIL (HARDCOVER)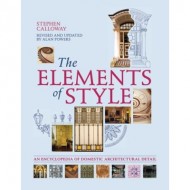 By Stephen Calloway
This magnificent volume covers more than 500 years of architectural styles from Tudor to Post-Modern and includes American and British vernacular styles. First published in 1991, this new edition is expanded to include the most contemporary styles. Detailed illustrations include 3000 analytical drawings and historic engravings, 400 photographs in color and 1000 in black & white.

THE ENCYCLOPEDIA OF WINDOW & BED COVERINGS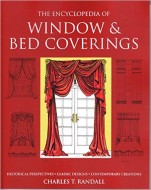 Charles T. Randall
Completely updated and revised: the latest in window & bed covering ideas, and now with an extensive Bed Covering section, The Encyclopedia Window & Bed Coverings is Charles Randall's newest creation based upon his original masterwork: The Encyclopedia of Window Fashions. This new book continues the tradition of blending historical, classic and contemporary offerings. The Encyclopedia of Window & Bed Coverings is a must have for interior designers, homeowners, and decorating enthusiasts alike.

KNOLL HOME & OFFICE FURNITURE (HARDCOVER)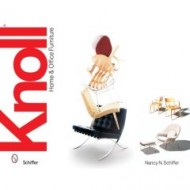 THE HOUSE BOOK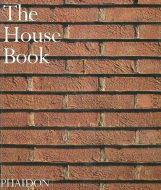 EILEEN GRAY: DESIGN AND ARCHITECTURE 1878-1976 (HARDCOVER)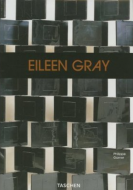 Philippe Garner for Taschen
Though her work has often been overshadowed by that of her peers such as Le Corbusier and Marcel Breuer, Irish designer, lacquer-artist, and architect Eileen Gray (1878-1976) is now widely recognized as a designer of great talent and individuality. movement. This book analyses and illustrates the full range of her furniture, interiors, and completed architectural projects. This is the reprint of the edition of 1993.

ENCYCLOPEDIA OF FURNITURE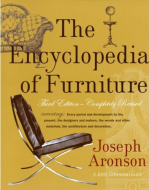 THE ENCYCLOPEDIA OF WINDOW & BED COVERINGS: HISTORICAL PERSPECTIVES, CLASSIC DESIGNS, CONTEMPORARY CREATIONS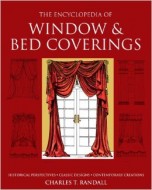 Charles T. Randall
The Encyclopedia of Window & Bed Coverings is a must have for interior designers, homeowners, and decorating enthusiasts alike. With more full-color and black & white illustrations than ever before, this book presents countless combinations of window and bedding treatments for any room in the home: from a simple rod pocket curtain to a period style masterpiece.

MIES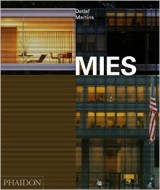 Detlef Mertins
Unprecedented in scope and illustrated with more than 700 original drawings, plans, diagrams, and contemporary and archival photographs, Mies by Detlef Mertins is the most definitive monograph ever published on the modern master of architecture Mies van der Rohe. Mertins' rich and highly readable text traces the aesthetic and intellectual context for all Mies' work, with in–depth discussions of his most important projects. Featuring some of the twentieth century's most iconic buildings, such as the Barcelona Pavilion in Spain, the Crown Hall at IIT, and the Seagram Building in New York, Mies paints a fascinating portrait of the famed architect whose contribution to the modern urban landscape cannot be overlooked.

HERMAN MILLER: THE PURPOSE OF DESIGN (HARDCOVER)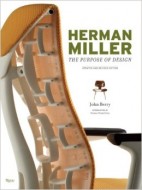 PHILIPPE STARCK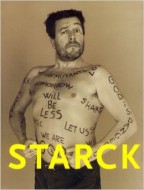 SDSA MEMBER PUBLICATIONS
THE SCARF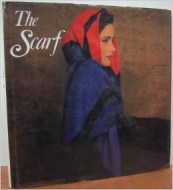 Andrew Baseman SDSA, Harold Carlton
A celebration of the scarf not only as a fashion accessory but as a work of art. It chronicles the history and appeal of its subject, with examples from Hermes, Pucci and Givenchy, with printed bandanas, the limited-edition from l'Ascher, humorous souvenir scarves, Deco patterns and shawl-scarves.

PYREX PASSION: THE COMPREHENSIVE GUIDE TO DECORATED VINTAGE PYREX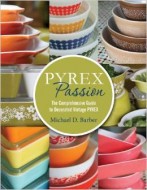 Michael D. Barber SDSA
Discover the Beauty of Vintage PYREX! This book is the first comprehensive, all-inclusive, pictorial reference of standard and promotional items produced on opal PYREX in North America from the 1940s through the 1980s. Until now, complete records of what was produced and when were difficult to find and took hours of scouring multiple online resources. With this book, the complete chronological history of the thousands of colors and patterns of vintage opal PYREX bowls and bake ware are available in one easy-to-use reference guide.

PYREX PASSION II: VINTAGE OPAL DINNERWARE, BEVERAGE ITEMS, AND STORAGE CONTAINERS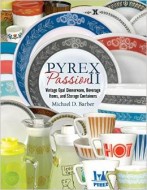 Michael D. Barber SDSA Member
PYREX Passion II is the only reference guide to provide a comprehensive listing of opal PYREX commercial, consumer, and restaurant dinnerware produced from the 1940s through the 1980s. In addition to dinnerware, PYREX Passion II also includes all opal cups and mugs produced in standard patterns to match Corelle Livingware or Pyrex bake ware and 100s of promotional mugs produced for employees, marketing, or community events. As an added bonus, two sections are dedicated to items gaining popularity with collectors: clear Pyrex beverage servers, storage containers, and salt and pepper sets. If you are a collector of vintage items, this book is for you!