For education or inspiration here is a list of decorator recommended
reading. Check back soon as we will continue to add titles...



1. YOU'VE SEEN THE MOVIE, NOW READ THE BOOK!

A LOT CAN HAPPEN IN THE MIDDLE OF NOWHERE: THE UNTOLD STORY OF THE MAKING OF FARGO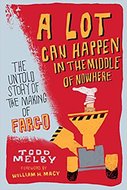 Todd Melby
The 1996 movie Fargo stirred widespread curiosity about snowy winters, funny accents, and bloody mayhem on the frozen tundra of Minnesota and North Dakota. The film won two Academy Awards and inspired a popular, award-winning television series. It is also a quintessentially Minnesota film—or is it? A Lot Can Happen in the Middle of Nowhere presents the untold stories behind the making of Joel and Ethan Coen's most memorable film. It explores the behind-the-scenes creative moments that made Fargo a critical and cultural success, including casting struggles, the battles over dialect, production challenges (a lack of snow), and insights from the screenplay and deleted scenes. Author Todd Melby examines to what extent the story was inspired by true events (as the film claims), and whether the Coens are trustworthy narrators of their own story. In addition to biographical details about the Coen Brothers, the book reveals what Fargo says about Minnesota and the Midwest. FARGO Set Decorator Lauri Gaffin SDSA has many quotes and her photos credited included in the book!

LITTLE FIRES EVERYWHERE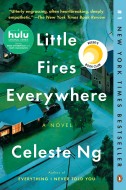 LITTLE WOMEN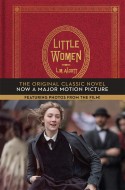 Readers have been falling for the timeless story of sisters Meg, Jo, Beth, and Amy as they navigate hardship and adventure in post-Civil War Concord, Massachusetts, for more than 150 years. This new keepsake edition of the classic novel is illustrated throughout with gorgeous black-and-white photos from the film adaptation written for the screen and directed by Greta Gerwig, and starring Timothée Chalamet, Chris Cooper, Laura Dern, Louis Garrel, James Norton, Bob Odenkirk, Florence Pugh, Saoirse Ronan, Eliza Scanlen, Meryl Streep, and Emma Watson, perfect for a new generation of fans. It is the ultimate introduction to Lousia May's Alcott's classic tale as well as a must-have keepsake for fans of the film.

THE HELP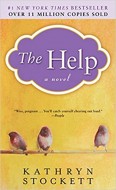 Kathryn Stockett
The #1 New York Times bestselling novel and basis for the Academy Award-winning film—a timeless and universal story about the lines we abide by, and the ones we don't—nominated as one of America's best-loved novels by PBS's The Great American Read. Aibileen is a black maid in 1962 Jackson, Mississippi, who's always taken orders quietly, but lately she's unable to hold her bitterness back. Her friend Minny has never held her tongue but now must somehow keep secrets about her employer that leave her speechless. White socialite Skeeter just graduated college. She's full of ambition, but without a husband, she's considered a failure. Together, these seemingly different women join together to write a tell-all book about work as a black maid in the South, that could forever alter their destinies and the life of a small town...

MARVEL ENCYCLOPEDIA, NEW EDITION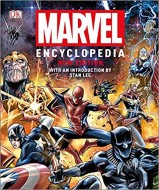 CONVERSATIONS WITH FRIENDS
Sally Rooney
Frances is a coolheaded and darkly observant young woman, vaguely pursuing a career in writing while studying in Dublin. Her best friend is the beautiful and endlessly self-possessed Bobbi. At a local poetry performance one night, they meet a well-known photographer, and as the girls are then gradually drawn into her world, Frances is reluctantly impressed by the older woman's sophisticated home and handsome husband, Nick. But however amusing Frances and Nick's flirtation seems at first, it begins to give way to a strange—and then painful—intimacy. Written with gemlike precision and marked by a sly sense of humor, Conversations with Friends is wonderfully alive to the pleasures and dangers of youth, and the messy edges of female friendship.

COMPLETE DUNE SERIES SET ( 6 BOOKS )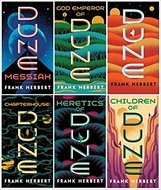 SHADOW AND BONE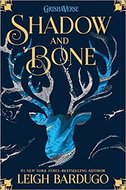 Leigh Bardugo
The Grishaverse will be coming to Netflix soon with Shadow and Bone, an original series! Soldier. Summoner. Saint. Orphaned and expendable, Alina Starkov is a soldier who knows she may not survive her first trek across the Shadow Fold―a swath of unnatural darkness crawling with monsters. But when her regiment is attacked, Alina unleashes dormant magic not even she knew she possessed. Now Alina will enter a lavish world of royalty and intrigue as she trains with the Grisha, her country's magical military elite―and falls under the spell of their notorious leader, the Darkling. He believes Alina can summon a force capable of destroying the Shadow Fold and reuniting their war-ravaged country, but only if she can master her untamed gift. As the threat to the kingdom mounts and Alina unlocks the secrets of her past, she will make a dangerous discovery that could threaten all she loves and the very future of a nation. Welcome to Ravka . . . a world of science and superstition where nothing is what it seems.

THE NIGHTINGALE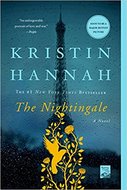 Kristen Hannah
A story that will make you reflect on past and current history, The Nightingale is an unforgettable novel of love, strength and survival in the face of war. This is one of those novels you can devour in one sitting – but it's so good you won't want it to end. Fans have had this one on their "film adaptation wish list" for quite some time, and with real-life sisters, Dakota Fanning and Elle Fanning set to star, we have a feeling this movie will not disappoint. This heart-pounding story should be released in December of 2021.

THE WOMAN IN THE WINDOW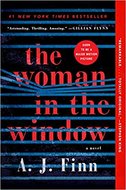 A.J.Finn
AJ Finn elevated the "domestic thriller" game with this twisty debut. This Hitchcockian thriller about an agoraphobic woman who believes she witnessed a crime was a much-anticipated debut and has been a LONG-awaited film as well. After much delay, The Women in the Window starring the lovely Amy Adams, will be coming (FINALLY) to Netflix in early 2021. Read this one both BEFORE and AFTER seeing the film.

CHERRY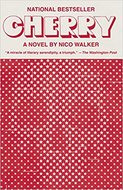 KILLERS OF THE FLOWER MOON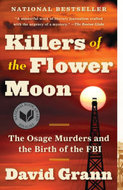 BOOKS NEW RELEASE
MIES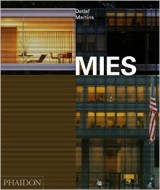 Detlef Mertins
The classic and most definitive monograph ever published on iconic architect Mies van der Rohe - now back in print This is the most readable, beautiful, and comprehensive book ever published on one of the twentieth century's most influential architects. Known for the beauty and purity of his work, Ludwig Mies van der Rohe built remarkable houses, skyscrapers, museums, and multibuilding campuses. The clarity of his architecture belies the diversity of Mies's interests, which included philosophy and science as well as design, and Mertin's rigorous and accessible text gives the reader a clear description of all of the most important buildings as well as the intellectual contexts for their design.

ANDREW MARTIN INTERIOR DESIGN REVIEW: VOL. 23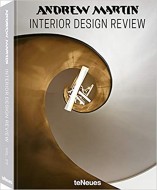 Whether you are a professional interior designer or looking for decor inspiration for your own home, this near 500-page tome offers something to suit every taste and every space. From cozy country house style to innovative eclecticism, from stylish minimalism to far Eastern infused opulence, this interiors coffee table book brims with talent, style, and ideas. Andrew Martin was founded in 1978 by Martin Waller and is today synonymous with exceptional design style. With an extensive range of fabrics, wallpaper, furniture, and home accessories and a rich aesthetic mix across cultures, decades, and nostalgic treasures, it is the go-to address for individualists seeking something special.

JEREMIAH: INSPIRED INTERIORS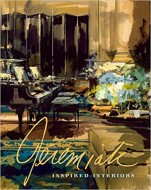 Jeremiah Goodman
Inducted to the prestigious Interior Design Hall of Fame in 1987 Jeremiah Goodman has long been revered within the interior design community for his ability to infuse static rooms with warmth and personality. For almost seven decades his stylish and studied brushstrokes have chronicled the homes of powerbrokers in the upper reaches of the fashion and decorating worlds. Names like Bruce Weber, Carolina Herrera, Red Krakoff, and Tony Duquette populate a client list that reads like a page from Who's Who.

BEAUTIFULLY ORGANIZED: A GUIDE TO FUNCTION AND STYLE IN YOUR HOME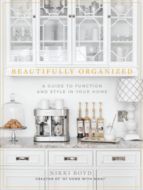 Nikki Boyd
Nikki Boyd, creator of the popular blog, At Home With Nikki, shares her best advice on creating a beautiful, functional, and welcoming home in one educational read. From decluttering to decorating, the Charleston-based home maven takes you through the rewarding process of finally turning your home into the space you've always dreamed.

WILD INTERIORS: BEAUTIFUL PLANTS IN BEAUTIFUL SPACES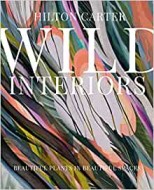 Hilton Carter
Bestselling author Hilton Carter brings his unique eye and love of plants to show you how to create luscious interiors that not only look amazing but are good for your well-being, too. Hilton first guides you through his own plant journey, his inspirations, and his top ten favorite house plants. He then takes you on a Journey in Greenery where he showcases the homes of 12 inspiring plant parents that demonstrate the versatility of decorating with plants. From a tiny house in Venice, California and a light-filled loft in New York City, to a Berlin apartment decorated with vintage finds, and the Barcelona home of a ceramic artist, there are ideas for all types of spaces and budgets.

DESIGNING HISTORY: THE EXTRAORDINARY ART & STYLE OF THE OBAMA WHITE HOUSE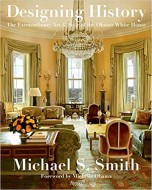 Michael S. Smith
Created for design enthusiasts, political aficionados, and students of Americana, Designing History documents Michael Smith's extraordinary collaboration with the President and First Lady of the United States. Not since Jacqueline Kennedy's iconic work on the White House has a designer of Michael Smith's stature been commissioned to bring a new design spirit to the mansion. Through extensive photography, behind-the-scenes stories, and rich archival material, the book places the Obama White House within the context of the building's storied past and its evolution over the past two centuries. The book beautifully documents the process of updating the country's most symbolic residence, revealing how Smith's collaboration on the decoration, showcasing of artworks, and style of entertaining reflected the youthful spirit of the First Family and their vision of a more progressive, inclusive American society.

MGM STYLE: CEDRIC GIBBONS AND THE ART OF THE GOLDEN AGE OF HOLLYWOOD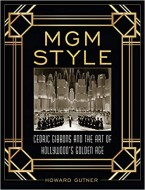 MGM Style is an overview of the career and achievements of Hollywood's most famous art director. Cedric Gibbons was the supervisor in charge of the art department at Metro-Goldwyn-Mayer film studios from its inception in 1924 until Gibbons chose to retire in 1956. Lavishly illustrated with over 175 pristine duotone photographs, the vast majority of which have never before been published, this is the first volume to trace Gibbons' trendsetting career. At its height in the late 1930s and early 1940s, Gibbons was regularly acknowledged by his peers as having shaped the craft of art direction in American film; his work was recognized as representing the finest in motion picture sets and settings. Gibbons and his associates constructed the villages, towns, streets, squares and edifices that later appeared in hundreds of films, and whose mixed architecture stood in for army camps and the wild west, Dutch New York and Dickensian London, ancient China and modern Japan. Inspired by the work of Le Corbusier and the Bauhaus masters, as well as the 1925 Exposition Internationale des Arts Décoratifs et Industriels Modernes in Paris and Frank Lloyd Wright's experiments with open planning, Gibbons championed the notion that movie decor should move beyond the commercial framework of the popular cinema

2020 EDITION OF DEBBIE'S BOOK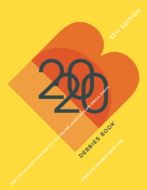 Deborah Hemela
The 2020 - Debbies Book 32nd Edition. For 42 years Debbies Book has been a sourcebook used by Art Departments in all walks of entertainment. It is a compilation of all officially verified rental and purchase sources for props, wardrobe, lighting, television, theatre, commercial photo shoots, special events and themed environments. Don't forget to check out the free Android & iPhone Apps!

FARROW AND BALL: RECIPES FOR DECORATING
Joa Studholme and Charlotte Cosby
Farrow & Ball is a leading producer of high-end paint and luxury wallpaper, and their design experts share their wisdom for creating harmonious interiors and beautify home décor in this inspirational yet practical guide The experts at Farrow & Ball have created a primer on winning color combinations created for every room of the home. At the heart of the book are fifteen case studies of inspirational interiors -- a city apartment, a country cottage, a seaside escape, a schoolhouse repurposed for residential use - which are explored to reveal how selecting the right range and combination of colors creates a harmonious whole. For each case study there is a detailed color palette that acts like a recipe with a menu of ideas to copy. Color is then considered room by room, showing how to combine color with light and space to get the most of every area of the house, be it a large kitchen, a cozy bedroom, or a relaxed study.

FILMMAKING & HOLLYWOOD
FILMCRAFT: PRODUCTION DESIGN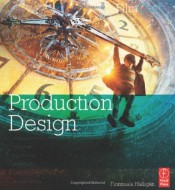 Fionnuala Halligan
Production Design, the fifth title in the FilmCraft series, addresses one of the most important roles in cinema. Production designers do nothing short of creating whole new worlds, turning the bare bones of the script into a physical 3D environment that can be filmed. This book introduces that art in the words of the people best-equip to explain it, as well as looking at the legacies of the great innovators of the past.

PARAMOUNT STUDIOS (IMAGES OF AMERICA)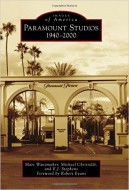 Marc Wanamaker & Michael Christaldi
The fascinating tale of Hollywood powerhouse Paramount Picturesbeginning with its birth in the 1910s through the turbulent decade of the 1930swas told in Early Paramount Studios by Marc Wanamaker, Michael Christaldi, and E.J. Stephens. Now the same authors are back to tell the next 60 years of the studio saga in Paramount Studios: 1940-2000, with a foreword by former Paramount head of production Robert Evans. This book picks up the story during the time of World War IIa successful era for the studiowhich was followed by a decade of decline due to the upstart medium of television. By the 1960s, the studio teetered on the brink of bankruptcy before rebounding, thanks to several 1970s blockbusters, such as Love Story, The Godfather, and Chinatown. The tale continues through the final decades of the 20th century when Paramount showcased some of the greatest hits in its history.

ART OF THE HOLLYWOOD BACKDROP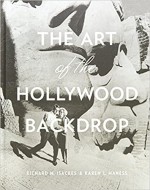 Richard M. Isackes (Author), Karen L. Maness (Author)
The definitive behind-the-scenes history of one of Hollywood's most closely guarded cinematic secrets finally revealed—painted backdrops and the scenic artists who brought them to the big screen. In almost every feature film of Hollywood's golden age, from The Wizard of Oz to North by Northwest to Cleopatra to The Sound of Music, painted backings have convinced moviegoers that what they are seeing—whether the fantastic roads of Oz, the presidents of Mount Rushmore, or ancient Egyptian kingdoms—is absolutely real. These backings are at once intended to transport the audience and yet remain unseen for what they really are. The Art of the Hollywood Backdrop reveals the hidden world and creators of these masterpieces, long-guarded as a special effects secret by the major studios such as MGM, Warner Brothers, Universal, Columbia, 20th Century Fox, and Paramount.

HOLLYWOOD ART: ART DIRECTION IN THE DAYS OF THE GREAT STUDIOS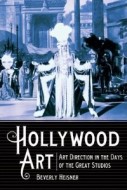 Beverly Heisner
The heyday of Hollywood studio art departments was in the 1930s and 40s when strong art directors like Cedric Gibbons and Hans Dreier brought together more artists and artisans under one roof working on the same projects than any other enterprise in the history of modern American art. This is the first book to trace the history of studio art direction; the powerful visual presence of films like Rebecca and Gone with the Wind are put into context. The origins of art direction in the early motion pictures, the organization of art departments, and the nature of art direction from the 1920s to the 1950s are covered in early chapters. Then each studio is discussed individually with an examination of its art department and a survey of its output through the fifties. Comprehensive filmographies (a first) provide films and release dates for 226 art directors.

MGM: HOLLYWOOD'S GREATEST BACKLOT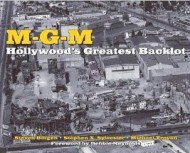 Steven Bingen
"The world probably will not see anything quite like it again," concedes talk show host Dick Cavett about the Culver City home to some of the 20th century's most renowned and respected actors, actresses, screenwriters, and artists. A production company in its truest sense, the eventual 1924 merger of Metro, Goldwyn, and Mayer pioneered an assembly-line approach to filmmaking and initial profits paved the way for the introduction of sound stages and innovations in set design, special effects, and many other aspects of film production. Chapters are sub-divided into "Lots"—as was the MGM site itself—and readers are transported into a bygone era through candid b&w photographs, lucid commentaries, testimonials, and anecdotes that bestow a behind-the-scenes experience.

WARNER BROS.: HOLLYWOOD'S ULTIMATE BACKLOT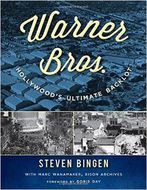 Steven Bingen
Movie studios are the wondrous, almost magical locales where not just films, but legends, are created. Unfortunately, these celebrity playgrounds are, and always have been, largely hidden from public view. Although some movie studios offer tours, few guests from outside the Hollywood community have ever been witness to the artistry, politics, and scandals that routinely go on behind the soundstage walls and away from the carefully orchestrated scenes visible to them from their tram carts. In this book, studio staff historian and Hollywood insider Steven Bingen throws open Hollywood's iron gates and takes you inside the greatest and yet most mysterious movie studio of them all: Warner Bros.

LEARNING FROM HOLLYWOOD: ARCHITECTURE AND FILM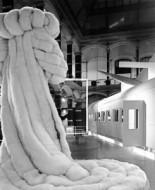 Hans Dieter Schaal
Hollywood is not only the secret world capital of dreams and the fictions of the subconscious, but also the capital of architecture. Hollywood is the Rome and the Versailles of the 20th and 21st centuries. A new awareness of space spanning the entire world was created here. These backgrounds, stage sets and filmic spaces are indelibly fixed in every spectator's mind.

DESIGN ON FILM: A CENTURY OF HOLLYWOOD ART DIRECTION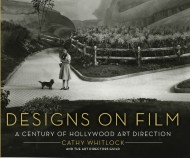 Cathy Whitlock
In Designs on Film, journalist and interior designer Cathy Whitlock illuminates the often undercelebrated role of the production designer in the creation of the most memorable moments in film history. Through a lush collection of rare archival photographs, Whitlock narrates the evolving story of art direction over the course of a century—from the massive Roman architecture of Ben-Hur to the infamous Dakota apartment in Rosemary's Baby to the digital CGI wonders of Avatar's Pandora.

THE ART DIRECTION HANDBOOK FOR FILM & TELEVISION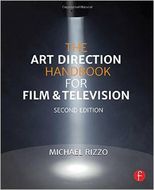 Michael Rizzo
In this new and expanded edition of The Art Direction Handbook, author Michael Rizzo now covers art direction for television, in addition to updated coverage of film design. This comprehensive, professional manual details the set-up of the art department and the day-to-day job duties: scouting for locations, research, executing the design concept, supervising scenery construction, and surviving production.

DIRECTING: FILM TECHNIQUES AND AESTHETICS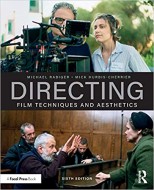 Directing: Film Techniques and Aesthetics is a comprehensive exploration into the art and craft of directing for film and television. It's filled with practical advice, essential technical information, and inspiring case studies for every stage of production. This book covers the methods, technologies, thought processes, and judgments that a director must use throughout the fascinating process of making a film, and concentrates on developing the human aspects of cinema to connect with audiences.

INSPIRATION & RESEARCH
DECORATING IS FUN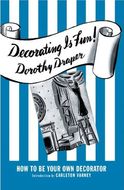 ROOMS TO INSPIRE: DECORATING WITH AMERICA'S BEST DESIGNERS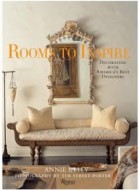 Annie Kelly, Tim Street-Porter (Rizzoli)
In Rooms to Inspire twelve trendsetters bring a fresh point of view to creating interiors for a spectrum of living spaces-from houses to apartments and country retreats. This selective group-some professional decorators and others renowned for their taste making-includes Marian McEvoy, Kelly Wearstler, Muriel Brandolini, Jonathan Adler, and Simon Doonan.

THE DOMINO DECORATING BOOKS BOX SET: THE BOOK OF DECORATING AND YOUR GUIDE TO A STYLISH HOME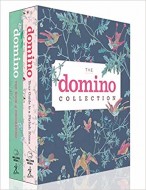 From the editors of domino magazine, two essential guides to interior design and decorating, now in one gorgeous gift package. Since launching in 2005, domino has attracted a fiercely loyal following, which looks to the brand as the definitive source for decorating and style. domino: The Book of Decorating, now with an updated resource section, takes readers room by room through a home, breaking down the elements of a successful design. domino: Your Guide to a Stylish Home dives deep into the specifics of home decorating, showing how to use key elements like rugs, lighting, and fabric to build a design. These two complementary volumes, both in the friendly and authoritative voice of domino, are full of lavish, four-color photography and art; sidebars; tips; tricks of the trade; and resources, making this boxed set the perfect gift for any home decorator.

MORE IS MORE: TONY DUQUETTE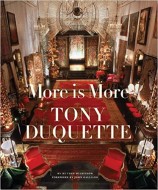 Hutton Wilkinson
More Is More, the exquisite second volume about Tony Duquette, delves into the creative process and personal life of this great American designer renowned for his fantastical artwork, sculpture, jewelry, gardens, film sets, and interiors. Using "The Enchanted Vision"--a three-day lecture delivered by Duquette at UCLA in the early 1970s--as its springboard, More Is More conveys through lavish illustrations Duquette's artistic credo on the arts of living and the living arts. Author Hutton Wilkinson explains Duquette's design philosophy, creative process, and studio practices, as well as the evolution of his exceptional style and vision.

THE ICONIC INTERIOR:PRIVATE SPACES OF LEADING ARTISTS ARCHITECTS AND DESIGNERS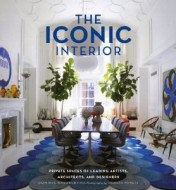 Dominic Bradbury
The Iconic Interior features 100 of the most important and influential interiors from around the world. Designed by a broad spectrum of fashion designers, artists and architects, set designers and decorators, these private spaces represent a wide range of styles, periods, and aesthetics. Here are such unforgettable spaces as Billy Baldwin's design for Diana Vreeland's New York City home; Edith Wharton's famous New England house, The Mount; Coco Chanel's legendary Paris apartment; Frank Lloyd Wright's Hollyhock House; Tony Duquette's California estate, Dawnridge; and Piero Fornasetti's Villa Fornasetti. Organized chronologically, many of the interiors have been photographed specially for this book. Along with the lush photographs, each description is accompanied by a short biography of the owner/designer. The Iconic Interior is a complete guide to 100 years of influential, gorgeous design.

SURVIVAL THROUGH DESIGN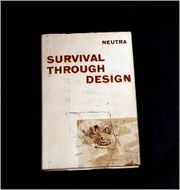 Richard Neutra
Survival Through Design, is a collection of 47 essays, which consists of writings collected through almost "a life time". It was written in the post-war period, during the late 1940's and published in 1954. The book is Richard Neutra's personal narrative of reflections on the possibilities, dangers and dilemmas of technology, science and design which in his essays are explored in different historical contexts as well as present day experiences.

BILLY BALDWIN: THE GREAT AMERICAN DECORATOR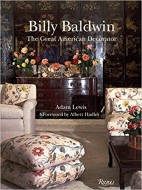 Adam Lewis
The definitive book on the legendary decorator Billy Baldwin, known as the "Dean of American Decorating," famous for his classical taste, streamlined modernism, and brilliant use of color. In the tradition of Rizzoli's Albert Hadley and David Hicks, this is the first fully illustrated account of the career of Billy Baldwin (1903–1983), one of the most important decorators of the twentieth century, whose work has influenced contemporary designers from Bunny Williams to Jeffrey Bilhuber. A native of Baltimore, Baldwin's work caught the eye of eminent New York decorator Ruby Ross Wood. She invited him to join her firm, saying his work stood out "like a beacon of light in the boredom of the houses around it." Baldwin's style was a revelation€"simultaneously classical and modernist, tailored and clean, yet dramatically colored, and above all American.

THE NEW TRADITIONAL: REINVENT-BALANCE-DEFINE YOUR HOME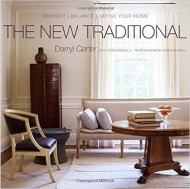 Darryl Carter
Darryl Carter is a leader in the design world, recognized for his restrained, distinguished, and livable environments. Known for seamlessly mixing the modern with the classical, Carter presents a comprehensive guide to creating a home that balances individual comfort with a timeless aesthetic.

THE NEW BOHEMIANS HANDBOOK: COOL AND COLLECTED HOMES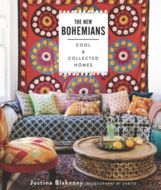 Justina Blakeney
Justina Blakeney's first book is an absolute wonder, full of vibrant and wild yet cohesive and chic rooms. You'll discover 20 homes of East and West Coast creatives who are redefining bohemian style, with tips on how to champion it yourself. There's even a Plant-O-Pedia to tactfully fill your own home with as much greenery as Blakeney's favorite spaces have.

COMMUNE: DESIGNED IN CALIFORNIA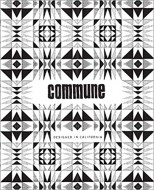 Commune was established in Los Angeles in 2004 by four like-minded souls—Roman Alonso, Steven Johanknecht, Pamela Shamshiri, and Ramin Shamshiri— with a common mission: to enhance life through design and to blur the lines between disciplines, eras, and styles. California is for those who refuse to conform and who live for freedom of expression, indoor/outdoor living, and that golden sunshine glinting off the waves of the Pacific. Commune perfectly captures this spirit and embodies a new California style that freely mixes old and new in its layered, highly personal interiors that embrace color, pattern, and texture. This book is the first monograph of Commune's work, featuring its designs for private residences, hotels, commercial spaces, and restaurants, as well as the works they specially commission from virtually everyone in the artisan craftsman movement in California today.

REMIX: DECORATING WITH CULTURE, OBJECTS, AND SOUL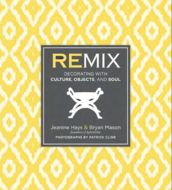 Jeanine Hayes, Bryan Mason
AphroChic bloggers and designers Jeanine Hays and Bryan Mason along with Lonny co-founder and photographer Patrick Cline take you into homes where cultural, global décor breathes beauty and soul into contemporary interiors. Whether you love to source pieces from your travels or simply wish to evoke the destination of your dreams, Remix shows how bold color, unique patterns like ikats and suzanis, original art, and handcrafted furnishings and accessories can help you express your cultural experiences in stylish, unforgettable rooms.

FURNISHING FORWARD: A PRACTICAL GUIDE TO FURNISHING FOR A LIFETIME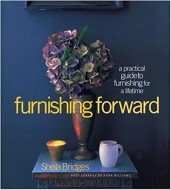 Sheila Bridges
An entertaining and informative decorating guide, filled with professional and personal anecdotes, shows readers how to find and implement their own personal style within a realistic budget, providing an abundance of advice on shopping, working with design professionals, and much more. 20,000 first printing.

MARTYN LAWRENCE-BULLARD: LIVE, LOVE, AND DECORATE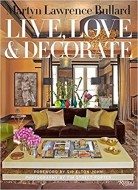 For those who love boldness in design, Los Angeles-based interior designer Martyn Lawrence Bullard demonstrates his mastery of dramatic environments for a clientele of celebrities. Drawn to glamour, Martyn Lawrence Bullard moved from London to Los Angeles to pursue acting but became a star decorator instead. His designs balance the contemporary with the traditional, the Occidental with the ethnic. His celebrity clients' homes are inspiring in their chic yet sumptuous styles, including Sir Elton John's disco-luxurious apartment with a python-skin bed, green lacquered walls, and mirrored cabinets; Grey's Anatomy star Ellen Pompeo's hip Mediterranean villa in the Hollywood Hills; Cher's residences-a Moorish palazzo in Malibu and a Beverly Hills Indian fantasy; and Tamara Mellon's New York City penthouse that dazzles with bold artwork and striking color. With a knack for beautiful and dramatic spaces that don't sacrifice comfort, Lawrence Bullard-who stars in the upcoming Bravo television show Million Dollar Decorators-reveals his know-how for creating a sensational home.

IN THE PINK: DOROTHY DRAPER--AMERICA'S MOST FABULOUS DECORATOR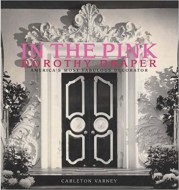 Carleton Varney
Has there ever been an American decorator as famous as Dorothy Draper? Like Martha Stewart, Draper was a preacher and teacher whose how-to books and Good Housekeeping columns provided middle-class housewives with affordable ideas for making their homes more functional and comfortable.Thanks to her originality as a stylist and her daring as a businesswoman, she became one of the most respected career women in the United States. She shocked the design world in 1937 when she decorated the thirty-seven-story Hampshire House apartment hotel on Central Park South in New York City, delivering a project that became indicative of her signature touch - 'baroque fantasy'. In the Pink: Dorothy Draper, America's Most Fabulous Decorator , by Carleton Varney, lavishly illustrates for the first time Draper s most important projects.

ATOMIC RANCH: MIDCENTURY INTERIORS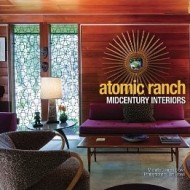 Michelle Gringeri-Brown
Atomic Ranch Midcentury Interiors showcases the virtues of the popular and ubiquitous ranch houses that sprang up across the country following World War II. It features the exceptional interiors of eight houses, discusses successes and challenges, and shows how to live stylishly.

APARTMENT THERAPY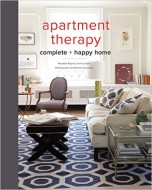 EZRA STOLLER: PHOTOGRAPHER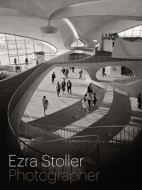 Nina Rappaport, Erica Stoller
Ezra Stoller's iconic photographs of 20th-century architectural masterpieces, such as Frank Lloyd Wright's Fallingwater and Mies van der Rohe's Seagram Building, are often cited in aiding the rise of modernism in America. Stoller (1915–2004) elevated architectural photography to an art form, capturing the mood of numerous buildings in their best light.

THE WAY WE LIVE: AN ULTIMATE TREASURY FOR GLOBAL DESIGN INSPIRATION (HARDCOVER)
by Stafford Cliff,Gilles De Chabaneix
The Way We Live transcends the archetypal style book to reveal global connections and patterns in home decoration. Design expert Stafford Cliff compares architectural styles and decorating elements from every corner of the world. More than 1000 detailed color photographs by famed lifestyle photographer Gilles de Chabaneix,are lavishly presented in this world tour of interior design. From an unadorned Vietnamese sitting room to a bustling Neapolitan street market; a modern London flat to a baroque drawing room in Versailles; an Indian palace to a Chilean cafe. A meticulous guide to sources and materials round out this ultimate treasury.

DECORATING FEARLESSLY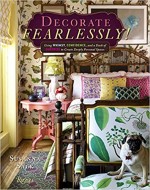 Susanna Salk
Featuring inspiring interiors from today's top designers, Decorate Fearlessly shows us how to be bold and personal with our design choices, creating spaces that we love to live in. Decorate Fearlessly is both a photographic trove of fabulously designed homes—by such renowned designers as Mary McDonald, Ashley Hicks, Alex Papachristidis, and Jonathan Adler, among many others—and an inspirational how-to-decorate volume with spirit and verve. Susanna Salk captures a wide range of sophisticated interiors, spanning the spectrum from modern to traditional and from bohemian to more formal, while highlighting rule-breaking design ideas that celebrate whimsy and personal style rather than predictable, safe looks.

ELLE DECOR: THE HEIGHT OF STYLE: INSPIRING IDEAS FROM THE WORLD'S CHICEST ROOMS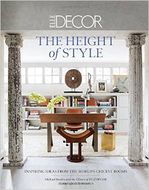 Michael Boodro, Ingrid Abramovitch
This book showcases more than 220 stunning rooms selected by the editors of ELLE DECOR, the magazine that is the last word on exciting, cutting-edge, and eclectic style from around the world. A must for any decorating and design buff, it shows readers how to bring the flair, glamour, and individuality of the world's chicest spaces into their own homes. The rooms, which range from extravagant living spaces to sleek, state-of-the-art kitchens, baths, and dressing rooms, are organized into distinctive yet reader-friendly categories: "Classical," "Fanciful," "Functional," and "Personal." "What the Pros Know," which occurs throughout the pages, presents insights, ideas, and practical advice from top interior designers, architects, and homeowners. Every chapter also incorporates "Anatomy of a Room"—in which the magazine's editors explain how to make the inspiring ideas a reality.

RE-DE-SIGN
Cathy Whitlock
This book is a clear and concise survey of the field of interior design, providing a look at the newly expanded role of the interior designer and offering an array of career alternatives from the tried-and-true areas of residential and contract design to specialty design. Cathy Whitlock is a fan of the SDSA! Features included in this book discuss career opportunities in Hollywood with interviews of set decorators Bryan Venegas, Beth Rubino, Cloudia Rebar, Andrew Baseman as well as our own SETDECOR magazine. SDSA Members get a deeply discounted rate off of Amazon by going to her website: http://redesignthebook.com/

THE PRIVATE WORLD OF YVES SAINT LAURENT AND PIERRE BERGE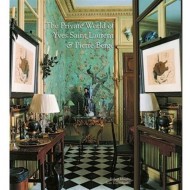 Robert Murphy
One of the most talented and influential couturiers of his time, Yves Saint Laurent began his career as Christian Dior's protégé and went on to become a legendary arbiter of twentieth-century style. Saint Laurent's extraordinary taste went well beyond the world of fashion, and in this lavish volume, the eight splendid homes he shared with friend and lifelong business partner Pierre Bergé are presented in immaculate detail.

THE HOUSE IN GOOD TASTE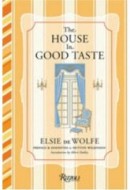 by Elsie de Wolfe
After ninety years,The House In Good Taste still offers timeless design advice. Elsie de Wolfe was the first woman to create an occupation as designer where none had existed before. In her quest to be admitted to the highest ranks of society,she introduced some of the most stylish and tasteful ideas into the American home. Compiled from her articles in newspapers and magazines and first published in 1914,The House In Good Taste is a seminal book on interior design with ideas that have lasted a century because they influenced not only the wealthy,but popular taste as well.

MAGAZINES
DWELL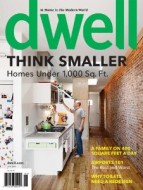 REFERENCE BOOKS
THE DECORATION OF HOUSES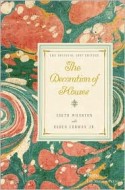 By Edith Wharton and Ogden Codman Jr.
Edith Wharton's The Decoration of Houses is an invaluable reference, one of the classic works on interior decoration, and a testament to the enduring style of one of America's greatest writers. Written in collaboration with celebrated American architect Ogden Codman, Jr., Wharton's first book is a comprehensive look at the history and character of turn-of-the-century interior design, moving from historical traditions to the distinctive styles of contemporary taste. Rizzoli; Facsimile edition (March 27, 2007)

THE ELEMENTS OF STYLE: AN ENCYCLOPEDIA OF DOMESTIC ARCHITECTURAL DETAIL (HARDCOVER)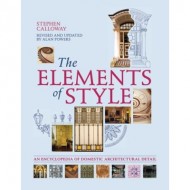 By Stephen Calloway
This magnificent volume covers more than 500 years of architectural styles from Tudor to Post-Modern and includes American and British vernacular styles. First published in 1991, this new edition is expanded to include the most contemporary styles. Detailed illustrations include 3000 analytical drawings and historic engravings, 400 photographs in color and 1000 in black & white.

KNOLL HOME & OFFICE FURNITURE (HARDCOVER)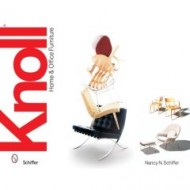 EILEEN GRAY: DESIGN AND ARCHITECTURE 1878-1976 (HARDCOVER)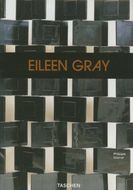 Philippe Garner for Taschen
Though her work has often been overshadowed by that of her peers such as Le Corbusier and Marcel Breuer, Irish designer, lacquer-artist, and architect Eileen Gray (1878-1976) is now widely recognized as a designer of great talent and individuality. movement. This book analyses and illustrates the full range of her furniture, interiors, and completed architectural projects. This is the reprint of the edition of 1993.

ENCYCLOPEDIA OF FURNITURE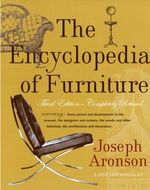 THE ENCYCLOPEDIA OF WINDOW & BED COVERINGS: HISTORICAL PERSPECTIVES, CLASSIC DESIGNS, CONTEMPORARY CREATIONS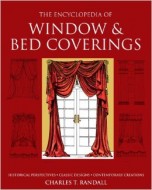 Charles T. Randall
The Encyclopedia of Window & Bed Coverings is a must have for interior designers, homeowners, and decorating enthusiasts alike. With more full-color and black & white illustrations than ever before, this book presents countless combinations of window and bedding treatments for any room in the home: from a simple rod pocket curtain to a period style masterpiece.

HERMAN MILLER: THE PURPOSE OF DESIGN (HARDCOVER)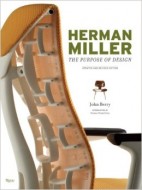 PHILIPPE STARCK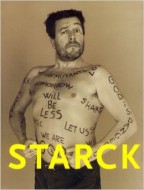 SDSA MEMBER PUBLICATIONS
THE SCARF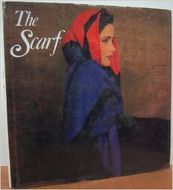 Andrew Baseman SDSA, Harold Carlton
A celebration of the scarf not only as a fashion accessory but as a work of art. It chronicles the history and appeal of its subject, with examples from Hermes, Pucci and Givenchy, with printed bandanas, the limited-edition from l'Ascher, humorous souvenir scarves, Deco patterns and shawl-scarves.