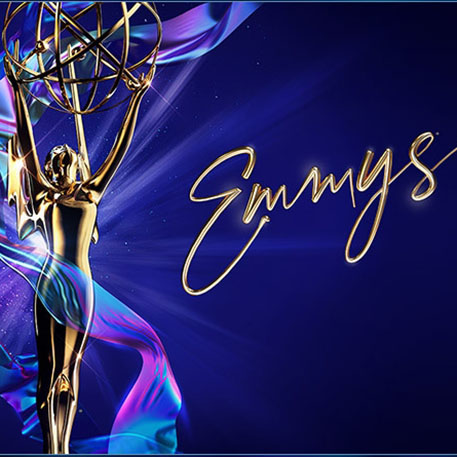 Congratulations to all the nominees 
for the 72nd Emmy

®

Awards!

Special congrats to SDSA members nominated...
SET DECOR offers a peek at the Emmy-nominated shows decorated or designed by SDSA members...


 
This year there are some spectacular new shows and some who continue with dazzling new sets added into the already established brilliance of the season before...all challenging and impressive!

Kudos to the Set Decorators, Production Designers, Art Directors and their teams for the depth of visual storytelling their sets give forth, and special congratulations to the SDSA members whose work is being recognized by these Emmy® nominations
OUTSTANDING PRODUCTION DESIGN FOR A NARRATIVE CONTEMPORARY PROGRAM (ONE HOUR...)

BIG LITTLE LIES
What Have They Done • The Bad Mother • I Want To Know • HBO
John Paino, Production Designer
Austin Gorg, Art Director
Amy Wells SDSA, Set Decorator

The sets for greatly welcomed second season of this phenomenal hit series set in Carmel and the Monterey Peninsula easily prove the point. Everyone wanted to revisit Celeste's [Nicole Kidman] chic and gorgeous home which overlooks dramatic waves crashing onto the rocks below. The set so conveys the fog and feel of the area and her life...hard edges, but beautiful. We explored it more, as well as the other women's homes, from Renata's [Laura Dern] statement house, which Amy completely changed the living room furniture for the new season, Jane's [Shailene Woodley] appealingly artistic new apartment which ends up being in the same complex as Meryl Streep's new character—to Madeline's [Reese Witherspoon] Cape Cod meets RH style beach house as she goes into a meltdown of sorts, and Bonnie's [Zoë Kravitz] bohemian retreat in the woods. The Blissfull Drip Coffee Shop, a round wood hut, with furniture handmade from twigs and vines, was set up on a point jutting into the bay. "It was all so much fun. Mostly because we got to create beauty all of the time and stare out onto the ocean!"
--Ivy George, Laura Dern, Jeffrey Nordling. Photo by Jennifer Clasen, courtesy of HBO.
See more in the fabulous article in TV Decor!

THE MORNING SHOW
In The Dark Night Of The Soul It's Always 3:30 In The Morning • Apple TV+
John Paino, Production Designer
James F. Truesdale, Art Director
Amy Wells SDSA, Set Decorator

While Amy was wrapping the sets enhancing the beauty of the California coast for BLL, Production Designer John Paino was in NYC doing on site research of the US morning shows, to get firsthand perspective before the team jumped into the very urban and often cutthroat world of network morning television. Amy was immediately immersed in a technical morass: cables, cameras, multiple functioning monitors...as in walls of functioning monitors and each dressing room and office having monitors with live capability! The stage area that was on camera was modern and up-to-date, but THE MORNING SHOW was a long running show that was broadcast from the same building as the network's first radio programs, and the backstage areas and offices, dressing rooms, corridors reflected that...crowded, patched together over years, a mend and make-do feel. Outside coverage included latest news events incorporated plus a series of hotels for those covering, from somewhat seedy to top money suites and a unique boutique hotel for the upcoming star. Longtime anchor and mega morning star Alex Levy [Jennifer Anniston] resides in a sophisticated, glamours penthouse with incredible cityscape views and art to match. Amy smiles, "We got to create a reality of lush luxury – I'd like to live there myself!"
--Photo courtesy of Apple.
See more in the fabulous article in TV Decor!

SUCCESSION
This Is Not for Tears • HBO
Stephen H. Carter, Production Designer
Carmen Cardenas, Art Director
George DeTitta Jr SDSA, Set Decorator
Ana Buljan, Set Decorator

Wealth and power continue as the center point of this Machiavellian family, with constant machinations, distrust and misdeeds stemming from patriarch Logan Roy [Brian Cox] pictured here in the family's Summer Palace, new for this season. He orchestrates a debasing psychological gameplay at a conference weekend he holds at a Hungarian hunting lodge and then gets a shocking reprisal from family members at a Senate hearing, both sets impeccable in detail. However, the most memorable of this season might be Tern Haven, the country estate of the Pierce family, media rivals, but old-money, Yankee hierarchy. Shot on location at Salutations, Glen Cove, NY, George reveals, "This was my return to the SABRINA house! These were the same hallways I did for Harrison Ford's character's estate in the film SABRINA. Now I was furnishing it for the Pierce matriarch, and as I walked through during our scout, I saw some of the furnishings we had made for the 1995 film were still there, 20+ years later! It became a very special experience to bring the formal estate back to life in a completely different manifestation, yet still interpreting that level of comfort in wealth in 2019."
--Photo by Peter Kramer ©2019 HBO. All Rights Reserved.
See more in the fabulous article in TV Decor!

OUTSTANDING PRODUCTION DESIGN FOR A NARRATIVE PERIOD OR FANTASY PROGRAM (ONE HOUR...)

HOLLYWOOD
Netflix
Matthew Flood Ferguson SDSA, Production Designer
Mark Robert Taylor, Art Director
Melissa Licht SDSA, Set Decorator

The three M's got to have that magical Hollywood experience of living their dreams when they took on the challenge and delight of re-creating post-War Hollywood, the Golden Age, with panache and style...heightened style! Deep research and an even deeper commitment to portraying the essence of classic Hollywood and the now iconic actual places and events, meant a range of sets, from glamourous to arcane, to establish the mélange of classic Hollywood and Ryan Murphy's revisionist history. Sets included: the 1948 Academy Awards and Greenroom; a major movie studio, from the oligarch's office to makeup and hair styling suites to soundstages and movie lot to commissary and actor classrooms to screening rooms; plus actors', writers', publicists/agents' homes & offices, whether wannabes or established; and places as unique as Schwab's Drug Store, a Streamline Moderne gas station, or the Beverly Hills Hotel rooms & bungalow cottages, and more! This was an exciting leap made possible by a shared deep love of the movies, and fantastic crews and vendors, which they readily and heartily credit.
--Dylan McDermott, Patti LuPone, Holland Taylor. Photo by Saeed Adyani ©2020 Netflix.
Editor's note: Tomorrow, we'll have a spectacular article and video in TV Decor!

THE MARVELOUS MRS. MAISEL
It's Comedy Or Cabbage • A Jewish Girl Walks Into The Apollo • Prime Video
Bill Groom, Production Designer
Neil Prince, Art Director
Ellen Christiansen SDSA, Set Decorator

The eponymous Midge Maisel and the sets remain oh so marvelous! This season opens with the USO! Then on to Las Vegas and Miami, touring with a popular crooner, and eventually Midge opens for him at the famed Apollo in Harlem!
Her parents move out of their beloved elegant Upper Westside apartment, but find that the gracious offer made by their former in-laws to stay with them in the suburbs pretty quickly becomes intolerable for this urbane couple, and they flee to Miami, where their daughter is performing.
We get to see the Fontainebleau in its heyday [See photo] and much of the Miami early '60s hip scene when Lenny Bruce introduces Midge to the ever-ongoing nightlife, including a Cuban club and a television series party. Back in New York, there's nightlife much closer to home. Joel, her ex is opening a nightclub in Chinatown. The space was an abandoned button factory, which Ellen and team dived into creating, with legitimate vintage button-making machines and 1000s, literally thousands of buttons, which then was transformed into a Chinese-décor inspired nightclub. Um, did we mention the clandestine gambling hall in the basement? Yet another fun set!
--Rachel Brosnahan. Photo courtesy of Amazon Prime Video.
See ever so much more in the fabulous article and video in TV Decor!

WATCHMEN
An Almost Religious Awe • HBO
Kristian Milsted, Production Designer
Jay Pelissier, Art Director
Edward McLoughlin SDSA, Set Decorator

Period and fantasy combine to bring to light a real event in American history and the possible repercussions from it. WATCHMEN entertained longtime fans of DC Comics and attracted new ones, while it brought to light this long-ignored racist terror event in American history: the 1921 Tulsa Race Massacre.
After the series aired, as Tulsans found attention directed toward their city, they took opportunities to amplify the moment. The Philbrook Museum hosted an event focusing on the making of WATCHMEN, inviting Set Decorator Edward McLoughlin SDSA to participate in a panel discussion along with Director Nicole Kassell and actor Tim Blake Nelson, a Tulsa native. The audience was packed, but the impact of WATCHMEN went far beyond a museum event. After years of trying, education advocates finally succeeded in getting the Tulsa race massacre officially placed on the Oklahoma public school curriculum.
"Going to Tulsa, I learned what a responsibility it is to represent people's experience," Edward shares.
"I met a man who said that he had known about the massacre, but every time he talked about it, he was told that it was a long time ago and he should just get over it.
He said WATCHMEN changed that dynamic."
--Photo by Mark Hill ©2019 HBO. All Rights Reserved.
Please visit our article in TV Decor, which has links, as well as dynamic photos of these sets!

OUTSTANDING PRODUCTION DESIGN FOR A NARRATIVE PROGRAM (HALF-HOUR)

WILL & GRACE
We Love Lucy • NBC
Glenda Rovello, Production Designer
Conny Boettger-Marinos, Art Director
Peter Gurski SDSA, Set Decorator

They came back in style, and they left in style! At the end of the season, Will & Grace, who are each about to become parents, bought a house in upstate New York! For the finale, in a gasp-causing scene, we saw them sitting in their iconic NY apartment, now empty. Only the custom blown-glass sconces remained flanking the Biedermeier-style secretary from the original set.
But the highlight of the season was the tribute to I LOVE LUCY, with Erick McCormack as Ricky Ricardo and the other three stars trading off who would play Lucy, Fred, & Ethel. The sets were exact replicas of the originals: the Ricardos' apartment, the See's Candies chocolate factory assembly line, the Italian wine vineyard/grape stomp and the Vitameatavegamin commercial. Peter and team and props dept searched for original elements or exact matches: 48 bottles of the same color & shape for the vitamins...See's created 14,000 pieces of milk chocolate covered buttercream, the same candy that was used in the original skit...the apartment includes a matched pair of Bohemian cut-glass goblet candleholders on the mantel, and Peter tells a great story about the sofa and chair!
-- Erick McCormack, Sean Hayes, Debra Messing, Megan Mullally. Photo by Chris Haston ©NBCUniversal Media
See more in the fabulous article and video in TV Decor!

OUTSTANDING PRODUCTION DESIGN FOR A VARIETY, REALITY OR COMPETITION SERIES

DRUNK HISTORY
Bad Blood • Comedy Central
Monica Sotto, Production Designer
Rae Deslich SDSA, Set Decorator
Linette McCown SDSA, Set Decorator

The wildly popular period enactment sketch series finishes off the 6-season run with its signature divertive style of storytelling holding forth, giving that second layer of audience engagement. An increasingly inebriated narrator tells the story that fine actors portray in a short form sketch, which is made credible by the depth and detail of the sets created for it. This isn't just a bare stage with chair, it's complex sets, somehow quickly produced, as there were 6-10 sets per day and myriad locations, time frames bouncing from centuries to decades. They range from music, to war, to politics, literature, to sports, science and much more. The nominated episode, eerily fitting today's events, focuses on Typhoid Mary as an asymptomatic carrier of a deadly disease in the Victorian era, then plunges much further back in time to the scheming younger sister of Cleopatra in Ancient Egypt. True collaboration on this one with two highly talented Set Decorators working in sync with the Production Designer for the ultra-fast-paced series that has a huge fan-following. How do they do it? Linette laughs, "Well, it does require a level of research to get the accuracy of the period, but then the comedy adds a light level of magical realism."
--Aubrey Plaza. Photo ©2020 Comedy Central

OUTSTANDING PRODUCTION DESIGN FOR A VARIETY SPECIAL

THE 62ND ANNUAL GRAMMY® AWARDS
CBS
Brian Stonestreet, Production Designer
Kristen Merlino, Art Director
Gloria Lamb, Art Director
Jason Howard SDSA, Set Decorator

Veteran of several Grammy Awards programs, music lover, Set Decorator and Prince of Glitter, Jason Howard has extensive music production experience, including DANCING WITH THE STARS and LIVE events. This year's Grammys included some wild sets, such as the hugely oversized cartoonesque bedroom furniture for Ariana Grande's full dance company's scene, but none more fun than a glitter-filled pink rodeo for the duo of Lil Ns X and Billy Ray Cyrus!
Jason says, "Had a blast decorating this fun turntable set on the Grammys tonight. Always such a fun show to do!"

--Billy Ray Cyrus and Lil Nas X perform at THE 62ND ANNUAL GRAMMY® AWARDS.
Photo by Monty Brinton/CBS ©2020 CBS Broadcasting, Inc. All Rights Reserved


THE LITTLE MERMAID LIVE!
ABC
Misty Buckley, Production Designer
Joe Celli, Art Director
Jason Howard SDSA, Set Decorator

The LIVE musicals have become a forte for Jason and Joe. Breaking out the first one, GREASE: LIVE...no one knew if it could actually be done, particularly as gloriously as it was...they won an Emmy® for it, and another for HAIRSPRAY: LIVE.
Now nominated for an even larger production, involving the vast undersea world of THE LITTLE MERMAID and the waves and ships atop it. Jason, aka Sparky, [don't tell him we told you!] recalls, "Those damned sails! Those masts had to be dropped to the ground and dragged off stage every reset. I had to swag them while they were lying flat, before they were chain-hoisted into place every time. Then I had 5 minutes to direct a guy in a man-lift to try to refluff and fix the swags. All the while, the stage manager yelling. '2 minutes 30 seconds left to swag! 2 minutes! 30 seconds! Sparky! Stop swagging!' Hahaha. My job is ridiculous."

--Photo by Eric McCandless © 2019 American Broadcasting Companies, Inc. All rights reserved.

LIVE IN FRONT OF A STUDIO AUDIENCE
"All In The Family" And "Good Times"
Sony Pictures Television
Bernard Vyzga, Production Designer
Richard Rohrer, Art Director
Ron Olsen SDSA, Set Decorator
Last year, the team was nominated for Norman Lear's restaging of his iconic shows ALL IN THE FAMILY and THE JEFFERSONS...LIVE! This year, they created Christmas at the Bunkers, giving so much more detail and depth to the sets, plus the whole new setting for the Evans family and GOOD TIMES.
"These shows were such a big part of my youth," Ron says. "It was a joy studying the details of those classic sets and bringing them back to life in the high def 21st Century. Both shows were originally shot in the seventies, which is such a fun period to revisit. I especially enjoyed doing Christmas in the Bunker's house, remembering details from Christmases in my family house in New Jersey, and I made sure to add items my mother always used! The sets for GOOD TIMES were also fun and nostalgic for me. Production Designer Bernie Vyzga and our teams lovingly re-created the cinder block wall housing project interior based on the Cabrini-Green Projects in Chicago, including linoleum floor and metal kitchen cabinets. All in all, it was another thrilling project to work on with many amazing people. Looking forward to visiting more iconic shows in the future once live audiences are back after these crazy times."
-- Jesse Eisenberg, Kevin Bacon, Justina Machado, Marisa Tomei, Ike Barinholtz, Ellie Kemper.
Photo by Eric McCandless © 2019 American Broadcasting Companies, Inc. All rights reserved.