‹ Back to Press/News Home
Hollywood Piano Company Hosts the Holiday 2017 Party
SDSA Holiday Party 2017
-
Friday, December 8th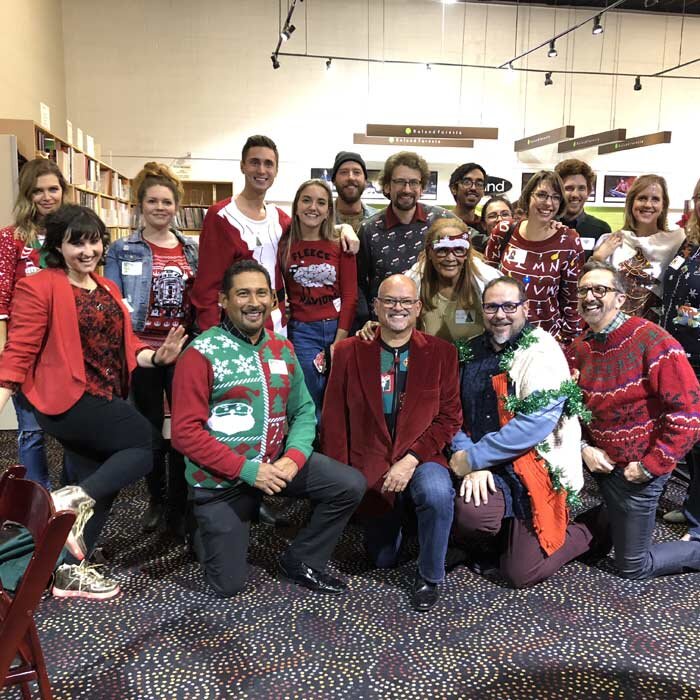 In early December, Hollywood Piano Hosted the West Coast SDSA Holiday Party!

Members were introduced to newly elected Set Decorators Society of America International President April Glover SDSA, and in true holiday spirit, participated in the "Ugly Christmas Sweater Contest"! The Community Outreach Committee once again hosted a "Spark of Love Toy Drive" with toys and sports gear donated to needy families. Each year, Set Decorators and SDSA Business members generously fill boxes during the drive.

Treated to a traditional Mexican buffet dinner, members also brought homemade cookies for the ultimate dessert fest that has become an SDSA Holiday Party Tradition.

Thank you to gregarious and gracious host, Glen Tribitz, the president of Hollywood Piano, who explains,"Our mission is this: to match each and every client with the right piano for their needs, to provide the highest level of customer service, to conduct the transaction with integrity thereby turning our clients into friends and advocates as we welcome them into our extended Hollywood Piano family." Mission accomplished!