‹ Back to Press/News Home
Artspace Warehouse Hosts the Official SDSA GMM for the new year 2018
ARTSPACE GMM 2018
-
Thursday, January 18th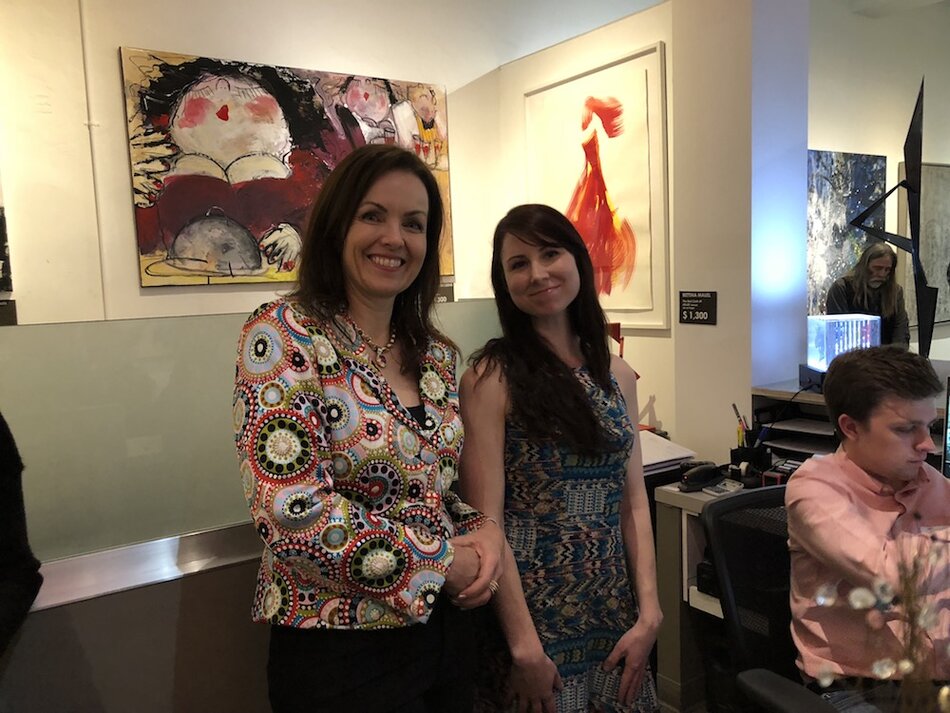 Artspace Warehouse hosted a special meeting kicking off a Celebratory 25th Anniversary Year!
The annual business address required by the SDSA International charter served as the Annual SDSA Meeting on January 18, 2018, with installation of new officers and the recognition, awarding and celebration of some distinguished members.

The evening included the presentation of the 2018 SDSA Chair awards to:
Mary Ann Biddle, Set Decorator
George Karnoff, Associate
Linda Lee Sutton, Set Decorator
Mandy Thayer, Business Member, Faux Library Studio Rentals

And the installation of new officers:
President April Glover
Vice President David Smith
Vice President Business Members Mimi Clarke, Front Row Media
Vice President North East Region Cathy T. Marshall
Vice President North East Region Sean Haines
Vice President South East Region Carol Bayne Kelley
Secretary Natalie Contreras
The position of Treasurer is open, while Jennifer Gentile continues in the role.
It is exciting to have Vice President positions in the growing regions around the country.

The evening also included a heartfelt farewell address from outgoing President Shirley Starks.

Some terrific nibbles and drinks were stationed throughout the recently expanded gallery allowing members and guests to imbibe in nosh and art all through the night.

As usual SDSA Business Members, always at the ready, supplied décor and door prizes to brighten the evening with Sandy Rose Floral Inc providing table glamorous table top arrangements and Aah-Inspiring Balloons once again showing where to go with their signature balloon columns.
Thank you to door prize contributors:
And a special thank you to Claudia Deutsch, owner of Artspace Warehouse, for hosting this signature event.
Artspace Warehouse exhibits a large selection of affordable original artworks from established and emerging international artists at consistently high standards.
Only one-of-a-kind, original artworks are exhibited.
Deutsch describes:
"This new concept makes high quality contemporary art accessible for everyone!
All artworks featured on our website are currently on display at Artspace Warehouse, a spacious 5,000 sq.ft. gallery of affordable art in Los Angeles.
The gallery discovers, supports and promotes the latest generation of emerging and mid-career artists worldwide. We offer free art advisory to share valuable insights into the evolving art market with our clients.
Our galleries can be found in two international art hotspots:
Los Angeles | Artspace Warehouse and
Zurich | Kunstwarenhaus"

Artspace Warehouse
7358 Beverly Boulevard
Los Angeles, CA 90036
323 936 7020
info@artspacewarehouse.com
https://www.artspacewarehouse.com/en/