Congratulations to the 65th Emmy awards nominees & winners!
SETDECOR offers a peek at the Emmy-nominated shows decorated or designed by SDSA members...
Click here for a complete list of nominees for Outstanding Art Direction
Outstanding Art Direction for a Single-Camera Series
Sets in these episodic television series gave a physical reality to imaginative storylines or established a time period without being confined by it…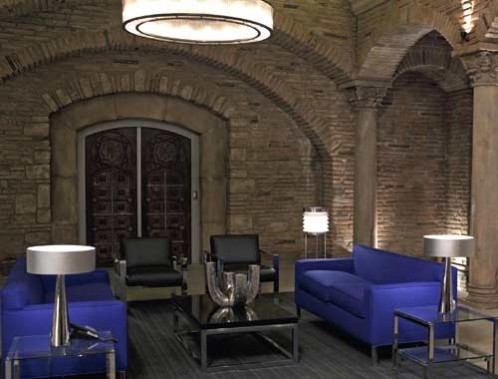 TRUE BLOOD
Set Decorator Ron V. Franco SDSA
Production Designer Suzuki Ingerslev
Art Director Cat Smith
HBO

The stunning, austere Vampire Authority headquarters in New Orleans is featured throughout Season 5 of the consistently visually intriguing series TRUE BLOOD. Within the stone walls of this major complex, plotting, dictums, interrogations and an all-out assault take place, culminating in a huge bloodbath. After all, this IS about vampires! Other significant new sets included: Salome's bed chamber, a private party on Bourbon Street, a bunker in South Dakota, a weapons store and hospital, and a charnel house…along with updates to the now classic sets: the vampire bar Fangtasia, the Fairy Night Club, the Fae sanctuary, Merlotte's Bon Temps bar and Sookie's house.
[See article in tv decor]

Photo by John P. Johnson © 2013 HBO Films. All Rights Reserved.



Outstanding Art Direction for a Multi-Camera Series
This category ranges from sitcoms and romantic comedies to a reality/contest series...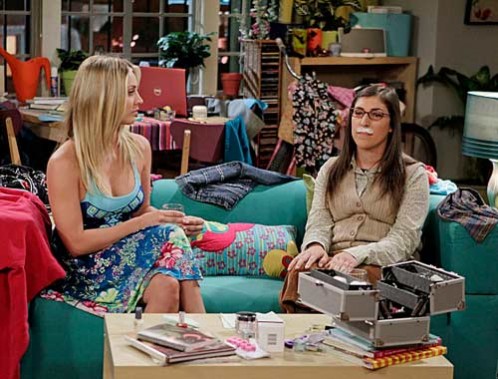 THE BIG BANG THEORY
Set Decorator Ann Shea SDSA
Production Designer John S. Shaffner
Art Director Francoise Cherry-Cohen
CBS

In the ever-popular top-rated comedy THE BIG BANG THEORY, the sets can be as densely complicated as the relationships! The depth of layering reflects the wide-ranging differences between physicists, other scientists and "regular" people…whether as neighbors, friends, or exploring the vast bounds of beyond-just-friends. Major sets for this season included: the International Space Station, Howard and Bernadette's new apartment, a diner on a byway to the Bakersfield Comic-Con, date restaurants, physicist's lab, a Halloween party at the comic book store, a gym, classrooms, and a memorial service, plus each of the main characters spaces!
[See article in tv decor]

Kaley Cuoco, Mayim Bialik. Photo by Cliff Lipson/CBS © 2012 CBS Broadcasting, Inc. All Rights Reserved.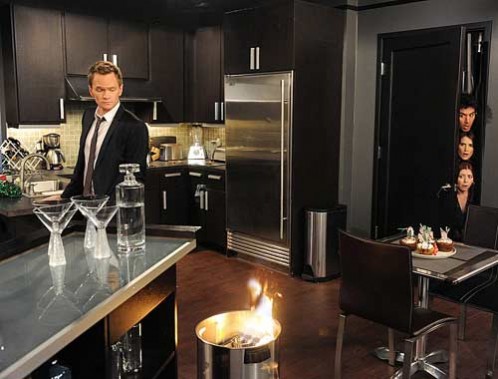 HOW I MET YOUR MOTHER
Set Decorator Susan Eschelbach SDSA
Production Designer Stephan G. Olson
CBS

It's Season 8 of HOW I MET YOUR MOTHER, and the sets are still fresh, fun and inspiring, whether heavily detailed or tightly edited back. Even a simple hotel room will have a visual stylistic bump. The continuing love-story-in-reverse is coming closer to current time frame, but still revealing places of the somewhat recent past. The season opens with a wedding-to-be in Farhampton and ends with the lost episode of a music documentary series…every set still providing history and clues to the unfolding mystery, and always with great panache!

Neil Patrick Harris. Photo by Ron P. Jaffe ©2012 FOX Television. All Rights Reserved.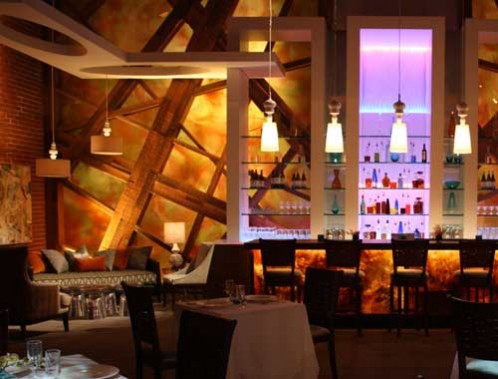 MASTERCHEF
Set Decorator Heidi Miller SDSA
Production Designer John Janavs
Art Director Robert Frye
FOX
2013 Emmy

This team understands viewers' obsession with fine food and style! Nominated several times for their work on the live-in reality food series HELL'S KITCHEN, they have now assiduously taken on the MASTER CHEF series, with fantastic results. Sets require chic kitchen work spaces that have to handle the rigors of gourmet cooking within an intense time frame. The pantry section has to be fully functional as well as artfully displayed, and the dining experience has to seem 4-star worthy. No problem here!

Photo ©2012 FOX Television. All Rights Reserved.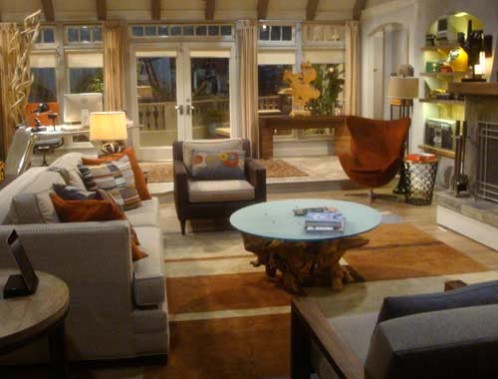 TWO AND A HALF MEN
Set Decorator Ann Shea SDSA
Production Designer John S. Shaffner
Art Director Francoise Cherry-Cohen
CBS

Dynamic style that consistently sets the bar beyond high is the hallmark of TWO AND A HALF MEN...the 10th season of this hit series proves it still has its punch. The iconic house of previous seasons is eclipsed by the current beach house. A gorgeous restaurant, a variety of girlfriends' homes, and trips to New York and the Grand Canyon add to the trend-setting look of this constantly evolving show…viewers tune in for the décor as well as laughs!

Photo ©2013 Warner Bros. Television. All Rights Reserved.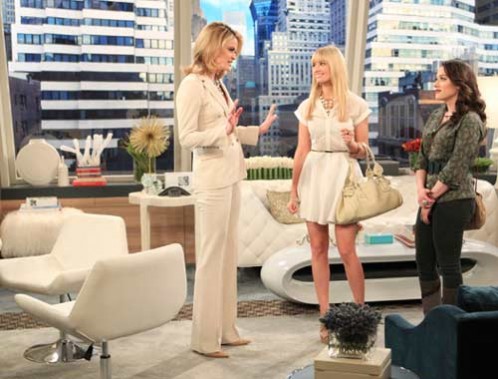 2 BROKE GIRLS
Set Decorator Amy Feldman SDSA
Production Designer Glenda Rovello
CBS

Fun still abounds in the sets as well as the scripts of 2 BROKE GIRLS, with an artful wink and nod always taking the look up another notch…or two! This season, the girls opened their dream cupcake shop, with the help of their not-so-silent or subtle partner, and furnished it with thrift store finds and some unwanted embellishments! The sets ranged from a puppeteer's marionette-filled apartment to a wealthy uncharitable woman's office/lair, from a cozy romantic cabin to a sex-crazed Ukrainian's exploding waterbed!
[See article in tv decor]

Missi Pyle, Beth Behrs, Kat Dennings Photo by Sonja Flemming ©2013 CBS. All Rights Reserved.



Outstanding Art Direction For A Miniseries or Movie
The vast span of this category ranges from biography to history to horror...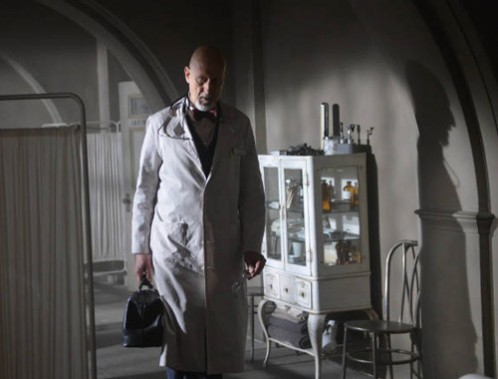 AMERICAN HORROR STORY: Asylum
I Am Anne Frank (Part 2)
Set Decorator Ellen Brill SDSA
Production Designer Mark Worthington
Art Director Andrew Murdock
FX

Evil doesn't lurk, it looms at Briarcliff [see below] and at the home of a former Nazi scientist performing experiments at the asylum in 1964. Carefully edited details underscore the malevolence. Additional sets include a 1960s bar, a schoolyard staircase…Watch carefully and beware!

James Cromwell. Photo by Michael Becker ©2013 FX. All Rights Reserved.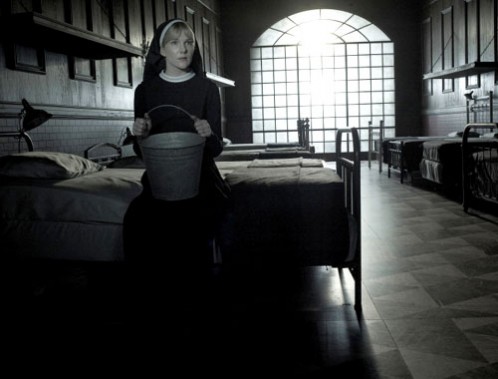 AMERICAN HORROR STORY: Asylum
Welcome To Briarcliff
Set Decorator Ellen Brill SDSA
Production Designer Mark Worthington
Art Director Edward L. Rubin
FX

A present day newlywed couple naively explores the now abandoned Briarcliff Manor, the former Briarcliff Mental Institution for the Criminally Insane run by the Catholic Church in Massachusetts. A time warp/flashback descends to 1964, where the truly criminally insane are those treating the patients, many of whom claim to be unjustly institutionalized…many are, some are not. The sets establish a pervasive menace, which holds throughout the season.

Lily Rabe. Photo by Byron Cohen ©2013 FX. All Rights Reserved.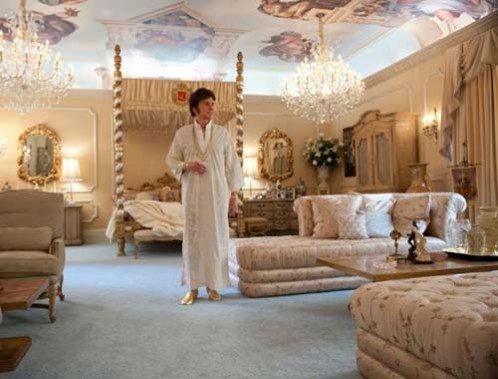 BEHIND THE CANDELABRA
Set Decorator Barbara Munch Cameron SDSA
Production Designer Howard Cummings
Art Director Patrick M. Sullivan Jr
HBO
2013 Emmy

Liberace was fond of quoting Mae West, ""Too much of a good thing is wonderful!" He not only said it, he lived it, as evidenced in the amazing reproduction of his extravagant homes for BEHIND THE CANDELABRA. Opulence reigned...excess was his signature, with multiples of pianos, chandeliers, crystals and rhinestones…whether for his stage performances or his many houses, several of which were perfectly re-created for the show, sometimes with actual pieces he had owned!
[See article in tv decor]

Michael Douglas. Photo by Claudette Barius © 2013 HBO Films. All Rights Reserved.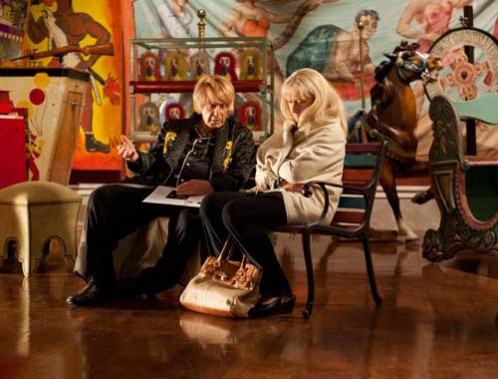 PHIL SPECTOR
Set Decorator Diane Lederman SDSA
Production Designer Patrizia Von Brandenstein
Art Director Fredda Slavin
HBO

Record-producer, song-writer and musician Phil Spector was also an excessive personality. The "bio-fictional" drama centers on the relationship between the music business legend and his lawyer while he was on trial for the murder of a former client/lover. The sets are essential in providing insight into this larger-than-life personality. The extremes of ego and creativity, overreaching control and surrealistic loss of perspective are reflected through his surroundings. Two major stars, Al Pacino and Helen Mirren, with sets to match!

Al Pacino, Helen Mirren. Photo by Phillip V. Caruso © 2013 HBO Films. All Rights Reserved.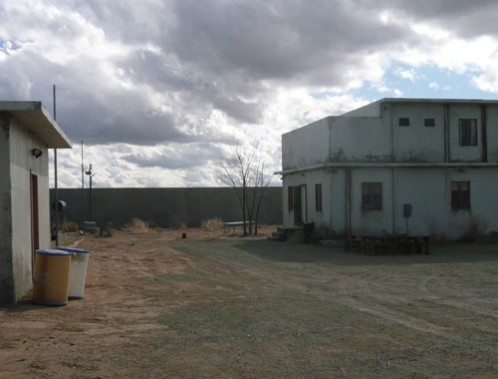 SEAL TEAM SIX: The Raid on Osama Bin Laden
Set Decorator Wendy Ozols-Barnes SDSA
Production Designer Guy Barnes
Art Director Rosario Provenza
NGC

The depiction of the Navy SEAL raid on the Abbottabad, Pakistan compound, which resulted in the killing of Osama Bin Laden and the capture of several of his henchmen, was mostly filmed in the high desert mountains of New Mexico. The sets were crucial in establishing the authenticity of this reenactment, a signature piece for the National Geographic Channel…thus the choice of this highly professional team, with the experience of countless period westerns and contemporary films to bring credibility in detail and tone.

Photo © 2013 NGC. All Rights Reserved.



Outstanding Art Direction for Variety or Nonfiction Programming
The vast span of this category includes performance contest series...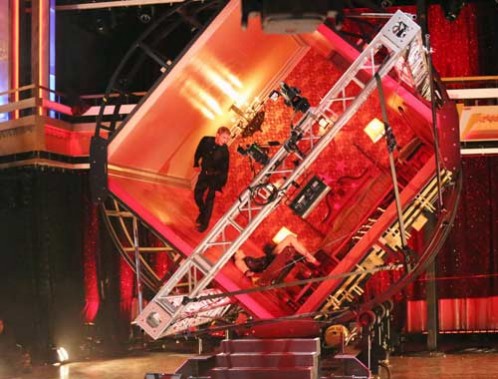 DANCING WITH THE STARS
Set Decorator Jason Howard SDSA
Production Designer James Yarnell
Art Director David Edwards
ABC

The 16th season of DANCING WITH THE STARS didn't disappoint, in fact it was as standout as ever, complete with a rotating bedroom for an Astaire-like gravity defying routine! The sets are as dynamic as the dancing…reaching that balance between sizzle and over-the-top, giving a pop to the performances and offering visual delight to the audience!

Photo © 2013 ABC. All Rights Reserved.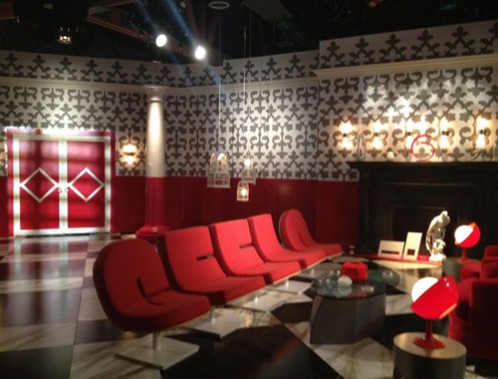 THE VOICE
Production Designer James Connelly SDSA
Production Designer Anton Goss
Art Director Zeya Maurer
FX

Distinctive lounges, audition rooms, backstage areas and an amphitheater-esque stage boldly establish the visual presence of THE VOICE, enhanced this season by the individual judge's signature team mentoring areas. The breakout music talent show consists of three phases: a blind audition, a battle phase and live performance shows…with sets as exciting as the performances and backstage dramas. Bold, clearly defined, cutting edge!

Photo ©2013 FX. All Rights Reserved.




---
Set Decor / Awards Awards Archives