Set Decorator Philip Murphy SDSA wins BAFTA for PENNY DREADFUL!
Watch a video of the making of the "seance" scene with exclusive behind the scenes commentary from Philp Murphy too! Click here to be redirected

Click Here to see a full list of 2015 BAFTA Craft winners.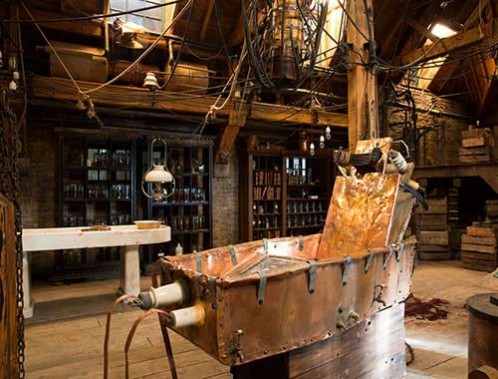 BAFTA Television Awards choses PENNY DREADFUL for Best Production Design/Set Decoration

PENNY DREADFUL was awarded the Production Design Award at the BAFTA TV Craft Awards on Sunday April 26th!
The award was shared by Set Decorator Philip Murphy SDSA and Production Designer Jonathan McKinstry.

The elaborately layered Victorian supernatural horror series on Showtime showcases remarkable sets depicting 1870's London filmed at the legendary Ardmore Studios just outside Dublin, a location chosen due to scope of the building of London streets, the full Grand Guignol Theatre, Dr. Frankenstein's laboratory, the British Museum and multiple elaborate interiors needing effects rigging for hair-raising scenes.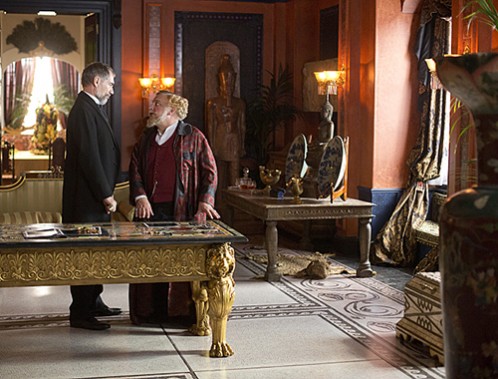 See a snippet of conversation with Philip Murphy SDSA regarding cracked tabletops for PENNY DREADFUL on YOUTUBE…and watch for the upcoming article in tv decor!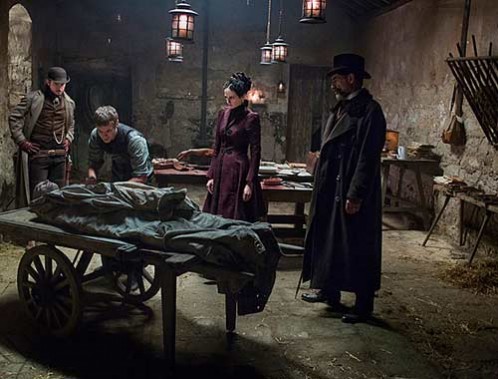 Photos:
Frankenstein's lab…
Photo by Jim Fiscus/SHOWTIME © 2014. All rights reserved.

British Museum…
Renowned explorer Sir Malcolm Murray [Timothy Dalton] calls upon Egyptologist Ferdinand Lyle [Simon Russell Beale].
Photo by Jonathan Hession/SHOWTIME © 2014. All rights reserved.

Frankenstein's morgue…
American sharpshooter Ethan Chandler [Josh Hartnett], Dr. Victor Frankenstein [Harry Treadaway], clairvoyant Vanessa Ives [Eva Green] and Sir Malcolm [Timothy Dalton]
Photo by Jonathan Hession/SHOWTIME © 2014. All rights reserved.