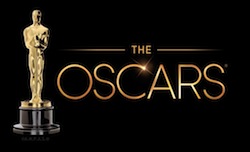 Congratulations to all the 87th Academy Award Nominees & Winners!

Read exclusive behind-the-scenes coverage on this year's nominated films online at SETDecor Magazine film decor- (click here)

GEORGE DETITTA SDSA - BIRDMAN
ELIZABETH KEENAN SDSA - SELMA
KARUNA KARMARKAR SDSA - WHIPLASH
RA VINCENT SDSA - THE HOBBIT: THE BATTLE OF FIVE ARMIES

directors chair- (click here)
RICHARD LINKLATER - BOYHOOD
BENNETT MILLER - FOXCATCHER
JAMES MARSH - THE THEORY OF EVERYTHING

click here for full list of award recipients



MODERN FAMILY
Set Decorator Brian Kasch SDSA
Production Designer Claire Bennett
Art Director Sam Kramer
ABC

Season 5 of this perennial favorite began and ended with Mitchell and Cameron's wedding, from the proposal to the actual 2-episode event, with numerous stages of the planning from fun to disastrous, including a wacky wedding planner's space, different wedding venues, the buying of their daughter's dress, and a visit to Cam's childhood Missouri farm. And that's only one-third of the family! Stand-out sets include: a trip to Australia, more hot new restaurants, a closet convention, the Dunphys' 20th anniversary at a fair, Manny's birthday party, a dog show…and an adults-only trip to Las Vegas!

Sofia Vergara, Ed O'Neill. Photo by Ronda Churchill © 2014 ABC. All rights reserved.