Anne D. McCulley SDSA Earl Cooperman Lifetime Achievement Award 2016
April 10th, 2016
Anne D. McCulley SDSA 2016 Earl Cooperman Lifetime Achievement Award from SDSA Set Decorators on Vimeo.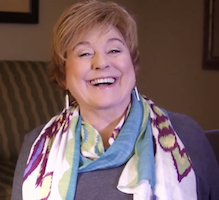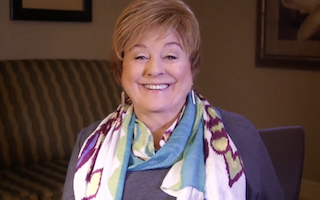 Anne was born in Chattanooga Tennessee, attended the University of Tennesee with a major in Interior design. She began a small design practice there, and did quite well doing homes and offices.
In the early 1970's, she moved to California where she continued her small business, and designed homes for clients in Malibu and marina del rey, where she lived.
A friend who was a producer at Universal, suggested she might enjoy the business of set decorating. She was doing well with her small business, but always felt there was something more that she wanted to do, but couldn't put her finger on what it was. A sort of…destiny!
Taking her portfolio to the heads of art departments at all the studios, she found no one wanted to hire her in the property department, eventhough they were about to take in women for the first time. The question she was asked by all of them, was, could she lift a baby grand piano.
She thought this was a strange request that they appeared to have all settled on to show her she had no business there. Her final stop was Universal, and Bill DiCences was head of the Art Department there. He decided to take a chance on her in Property, as there were no openings for Set Decorators at the time. She worked in Property for two years, working on various TV series. She then became the first female Leadperson , and that was working for Jerry Adams on Columbo. From Jerry, she learned a great deal about color, and how it photographed on film, which is quite different from what we see with the naked eye. She learned the difference between spatial design on film, as opposed to general Interior Design, and how to use light to the advantage of film.
She became a Set Decorator in 1975, working on various Universal series. She was the first woman to achieve the goal of becoming a Set Decorator from the Property Department.
After 3 years of that, an opportunity came to her from Dan Curtis, who was directing "Eleanor and Franklin, the White House Years". She would be working with Jan Scott, a Production Designer she had always admired. It would require her leaving Universal, which had been her home studio for 5 years, but she was ready for the challenge.
This Production would put her back into the world of antiques, which had always been one of her first loves. She had such a wonderful time choosing all the lovely pieces that make up the White House, and creating designs for draperies. Textiles had drawn her, many years before, into the world of Interior Design, and now she had the opportunity to make those gifts shine. She was nominated for her first Emmy on that show, and she won.
"Airplane!" Was her first feature film, and it was a comedy. Anne had never done a comedy, so it was a challenge once again.
She had come from dramas, so there was a lot to learn, once again. But through her career she had many of them to come, and loved doing them. She learned that Directors of comedies have a unique take on the sets, sometimes the set itself is to be funny, sometimes not, but colors and styles are quite different from dramas, most of the time. She continued to work with the Zucker Brothers off and on during her career.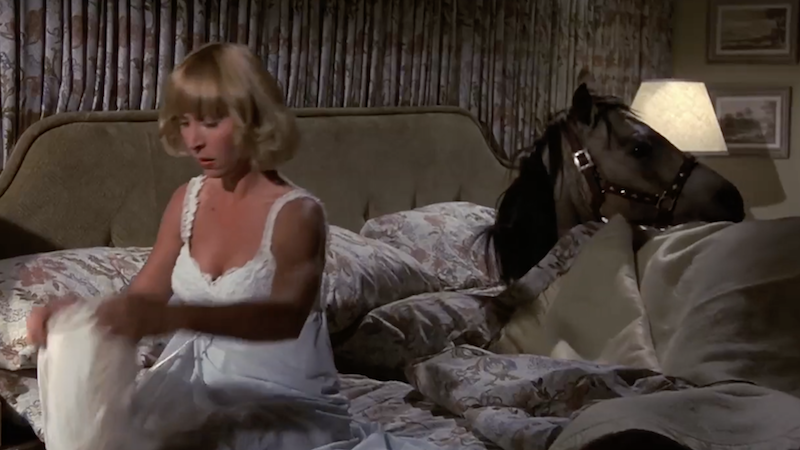 AIRPLANE

"9 to 5" was another comedy, and was her favorite film. The cast and the crew coalesced in a unique way, because it was a very long shoot. Dolly Parton sang and played for us during very long lighting times, and the women of the cast and crew sang background on the demo of 9 to 5, the song. The women also went to exercise class together at Jane Fonda's gym. It was a very happy time.
"Silverado" was a joy to work on, and it reminded her of her first days in the Property Department, when she worked for Bob Bradfield on Hec Ramsey, an early western for television. Bob had allowed her to dress sets on a regular basis when she first began. The public has always loved a good western, and this one, shot outside Santa Fe, was a classic with it's bars and typical western fare.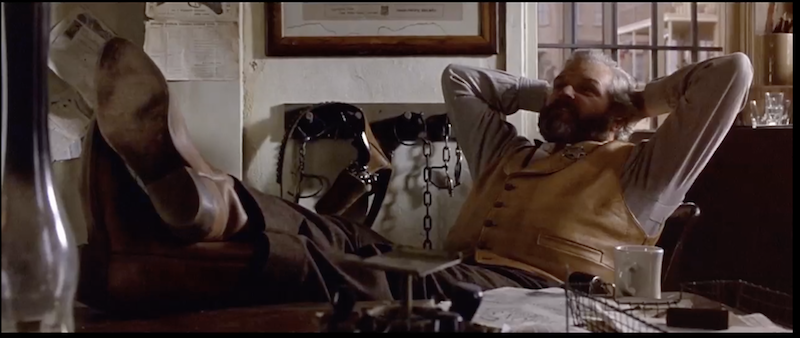 SILVERADO

Anne always tried to move seamlessly from television to film throughout her career. Having started in television, she felt the main difference between the two was time and money. She never felt that one couldn't do both. Film does require more finesse, because you see more of the sets, in most cases, but you have the time to do that. She always tried to put the most detail possible into her work, whatever medium she was in.
"Purple Rain" was a unique experience, because it was a musical. A lot of the film focused on Prince's stage productions, and I found him to be a consummate professional. No matter how many takes, always hitting his marks and performing exactly the same. He was also a fine young actor, and a delight to work with.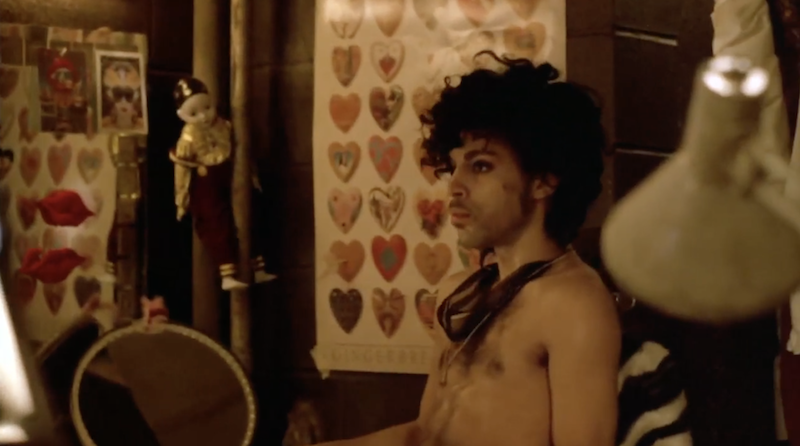 PURPLE RAIN

For those young Set Decorators coming into the business, I'd say, just do your job with the highest integrity. It is a job that is not for everyone. It is high-stress, and many times working without the manpower, money and time that you need. You need an ability to kick into high gear with energy and emotion for the work at hand. Analyze your characters. Know them well, before you begin to design the sets for them. Make each character come alive with their sets, so that before the actor steps on stage, you know who that character is. Through their hobbies, the books they would read, their furnishings, think of everything that makes them come alive. tend to every detail of their lives so that when the actor arrives, that becomes part of their performance as well.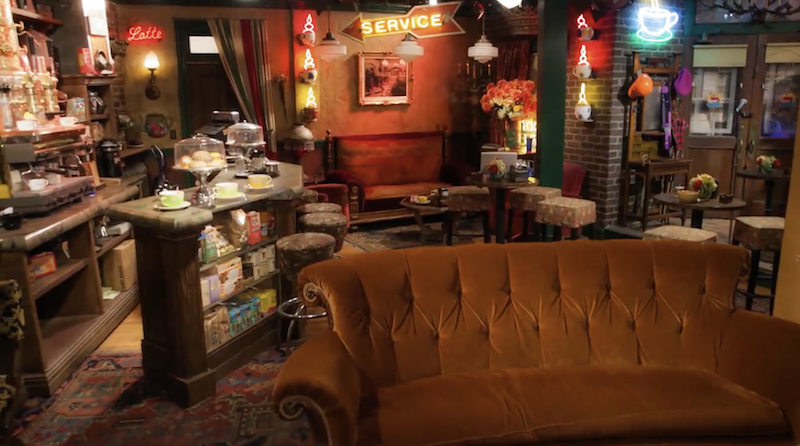 RUTHLESS PEOPLE

Take care to get to know the heads of all the other departments. After you've shown your boards of your designs to the Director, share them with the Costume Designer and the Cinematographer, and of course you will be working closely with the Production Designer and the Property Master. This prevents surprises that can be costly.
Film is a collaborative business. If one is unwilling to collaborate, this is not the business for you.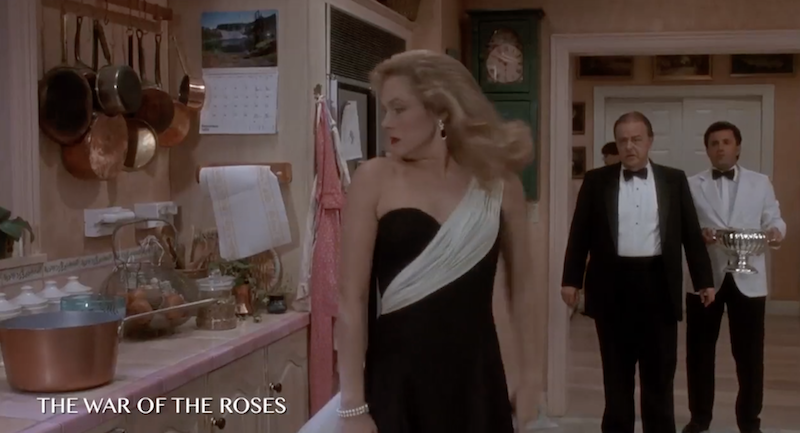 The reward for the work, is a beautifully finished set that not only pleases the Decorator, but is easily shot and appreciated by the Director and the actors. It must work for the scene, whether high key, or down and dirty, one needs to get it right. That, after all, is the final goal!
Anne D. McCulley SDSA Film & Television Set Decorator credits:
Film
ALVIN AND THE CHIPMUNKS
GARFIELD 2
NATIONAL TREASURE
ANTWONE FISHER
IMPOSTOR
THE MUSE
OUT TO SEA
ABSOLUTE POWER
SHADOW CONSPIRACY
MOTHER
THINGS TO DO IN DENVER WHEN YOU'RE DEAD
THE NET
THE CLIENT
MY LIFE
NOWHERE TO RUN
KINDERGARTEN COP
THE WAR OF THE ROSES
TROOP BEVERLY HILLS
BIG TOP PEE-WEE
NUTS
THROW MOMMA FROM THE TRAIN
RUTHLESS PEOPLE
THE MAN WITH ONE RED SHOE
SILVERADO
PURPLE RAIN
STAR 80
CLASS REUNION
MODERN PROBLEMS
CHARLIE CHAN AND THE CURSE OF THE DRAGON QUEEN
NINE TO FIVE
AIRPLANE!
Television
HEAD CASES - TV Series
IRON JAWED ANGELS - TV Movie
61* - TV Movie – Emmy® nomination
MALCOLM IN THE MIDDLE - TV Series Pilot
LEGALESE - TV Movie
HOMEFRONT* - TV Series – Emmy® nomination
ABC WEEKEND SPECIALS: THE BIG HEX OF LITTLE LULU
BACKSTAIRS AT THE WHITE HOUSE* - TV Mini-series – Emmy® nomination
THE GATHERING* - TV Movie – Emmy® nomination
SWITCH - TV Series