All rights reserved on ALL content, including photographs and text. THIS MATERIAL IS FOR THE SOLE USE OF SETDECOR MAGAZINE and the SDSA International. Reproduction or use of the material in any way or by any means for any purpose without permission from the Set Decorators Society of America is strictly prohibited.
KC Fox SDSA WestEdge Panel
WestEdge Design Fair 2016
-
Saturday, November 5th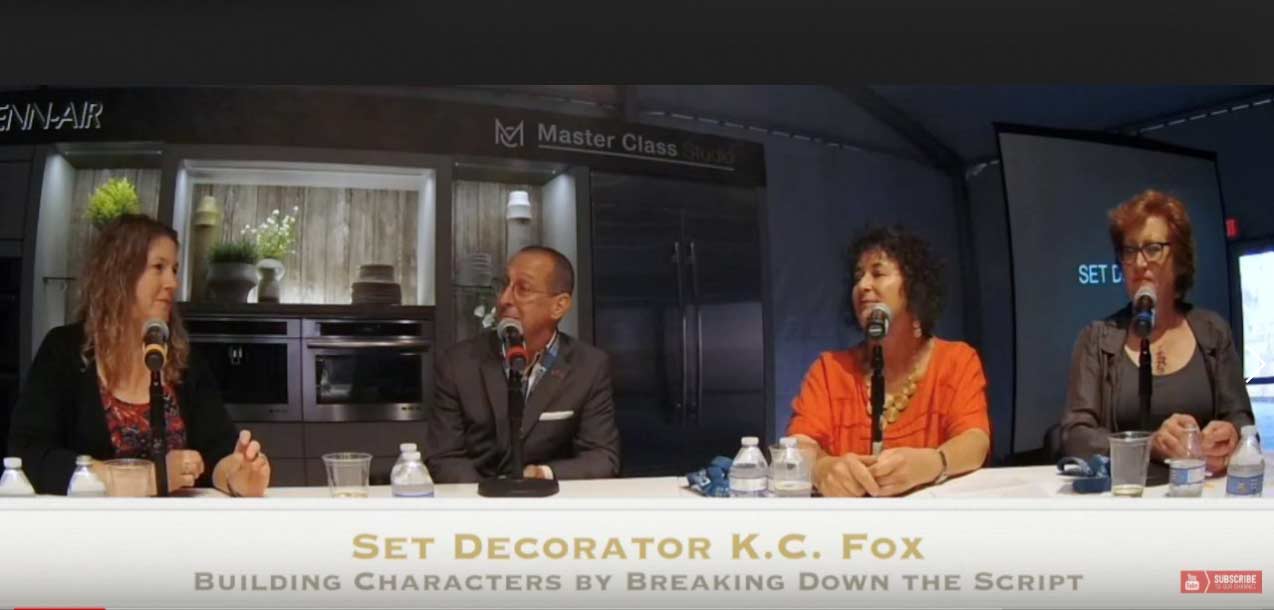 Set decorator K.C. Fox has worked on The Girl With The Dragon Tattoo, Speed, The 40 Year Old Virgin... way too many credits to list. K.C. discusses breaking down a script form the perspective of a set decorator. This was shot at the WestEdge Design Fair in Santa Monica, California.