‹ Back to Press/NewsHome
Latest Studio Policies- Regarding COVID-19
LOCAL UNION 479
-
Sunday, March 22nd, 12:30 pm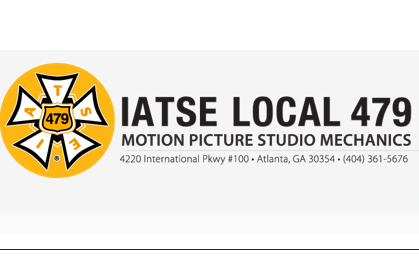 Like most Americans, our members are concerned with the latest news regarding COVID-19, so as we receive new information that may affect your safety we will pass it along.

Yesterday COVID-19 was declared a pandemic by the World Health Organization, and the Federal government has implemented additional policies intended to slow the spread of the virus.
Studio Policies
Studios and industry partners have created a task force to formulate a response to the illness, and have been issuing statements regarding their own internal safety policies. At their core, all of these safety policies point toward the CDC's preventative measures that we shared earlier in our first coronavirus update
Coronavirus Update #1

Many productions are offering hand washing and sanitizing stations, and some are making adjustments to the way that they handle craft service and catering. Please be diligent in your own daily life by following the CDC and WHO guidelines for containing the spread of this illness. (see links, below). Check with your production for its policy on COVID-19.

At this time, please be aware that the Local 479 office has also instituted some preventative procedures to protect both our staff and the members that visit our office.
Policy for Local 479 Union Hall
As our primary purpose is to be available to serve our membership, this office plans to remain open and operate under its normal schedule until further notice. We ask our members and staff to be cognizant of their own health and hygiene and use extra precaution to avoid exposure to themselves and anyone else. While our doors will remain open, we request that our members conduct as much union business as possible over the phone or web in an effort to maintain social distancing. For those members that do come into the office, we ask you to help us all stay protected by maintaining a safe distance from others during your interactions, and to make sure to use the provided hand sanitizer or wash your hands before directly interacting with others. At this time, all training classes are still scheduled to take place. Please keep an eye on your emails for potential changes to our training schedule.

Please recognize that some of our office staff fall into the high-risk category for contracting this virus, due to either age or a pre-existing condition, and their safety is our highest concern. Beginning today, our office will be increasing the frequency of the cleaning and sanitizing of the common office surfaces in an effort to minimize any exposure.

If you feel ill, register a fever, or show other symptoms of the coronavirus, pneumonia, or flu, please stay home. Follow the guidelines outlined by the CDC and other health professionals to seek treatment and prevent further exposure to yourself and others. We will continue to monitor the recommendations of the various health organizations both federally and locally and may update our policies in the future if necessary.


National Benefits Fund Waives Testing Fees
Lastly, today the National Benefits Fund released a statement saying that they will waive all fees for COVID-19 testing for all participants enrolled in Plan A and all Plan C options as well as those enrolled in Triple S.

If you have questions that have not been satisfied please do not hesitate to contact your Field Reps:

Billy Deacon
(404) 990-2426
bdeacon@iatse479.org


Keith Mingo
(404) 990-2205
kmingo@iatse479.org

You may also contact Mike Akins at (404) 822-7469

In Solidarity,
Local 479
New Website Coronavirus.gov created as primary portal for information regarding COVID-19 (Coronavirus.gov)

Latest Coronavirus Disease 2019 (COVID-19) Situation Summary from the Center for Disease Control and Prevention (https://www.cdc.gov/coronavirus/2019-ncov/summary.html)

General information about coronavirus is available from the Center for Disease Control and Prevention (https://www.cdc.gov/coronavirus/index.html)

World Health Organization (WHO) information on the novel coronavirus (https://www.who.int/emergencies/diseases/novel-coronavirus-2019/advice-for-public)

CDC Handwashing website (https://www.cdc.gov/handwashing/)
CBC News medical contributor and family physician Dr. Peter Lin breaks down the facts about what COVID-19 is, where it came from, how it spreads and what you can do to protect yourself. (https://www.youtube.com/watch?v=sqtRjjzxaWI)