TRUE BLOOD
Set Decorator Ron V. Franco SDSA
Production Designer Suzuki Ingerslev
HBO
Hot off the Set visits HBO's TRUE BLOOD on an exclusive "Day with the Set Decorator" special event!
Ron V. Franco SDSA hosted fans and students to a beautiful, educational and fabulous tour highlighting all the details that go into making the sets.
(Click on any image below to zoom in)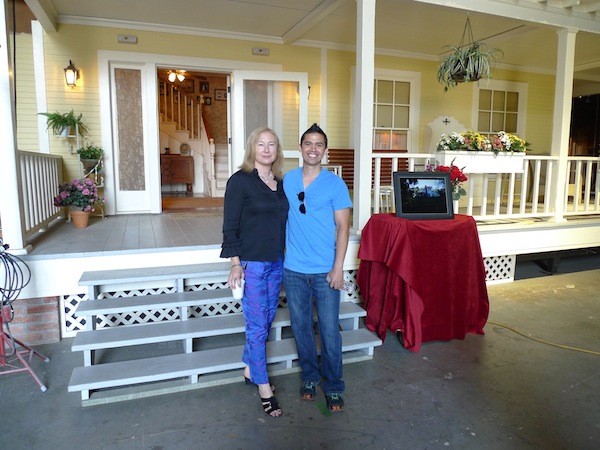 Production Designer Suzuki Ingerslev and Production Assistant David Damwijk stand in front of Sookie's Louisiana front porch, ready to invite us in!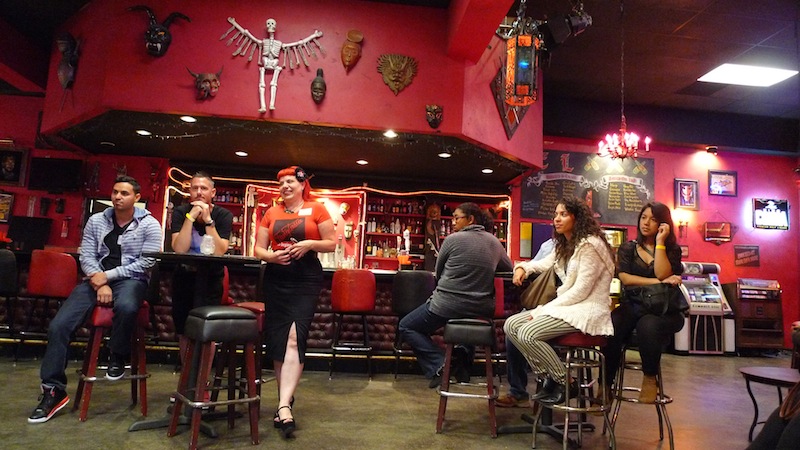 With hair to match the walls, Buyer Le'Ce Edwards SDSA takes us through how they shoot Fangtasia, a vampire bar.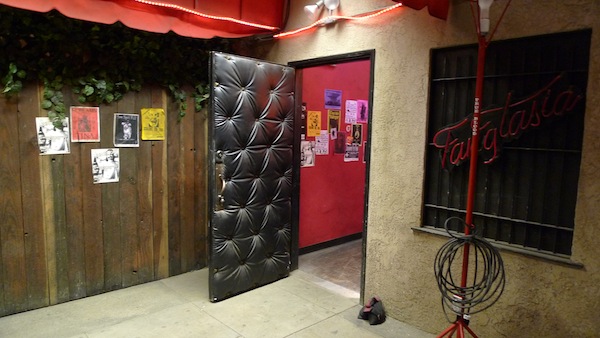 The nightclub flyers have insider jokes started by the set dressers but only those on the DWSD tour got to see up close!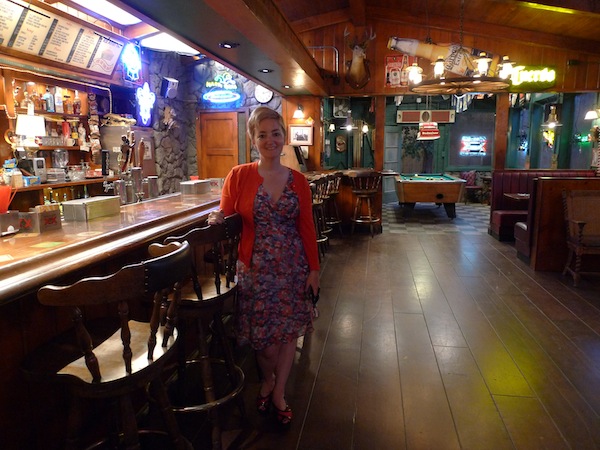 Cat Smith, Art Director gives us an insiders view of the iconic Merlotte's Bar
Details such as the dog-head door handle for Sam's office and the staff schedule behind the register make Merlotte's feel beyond realistic.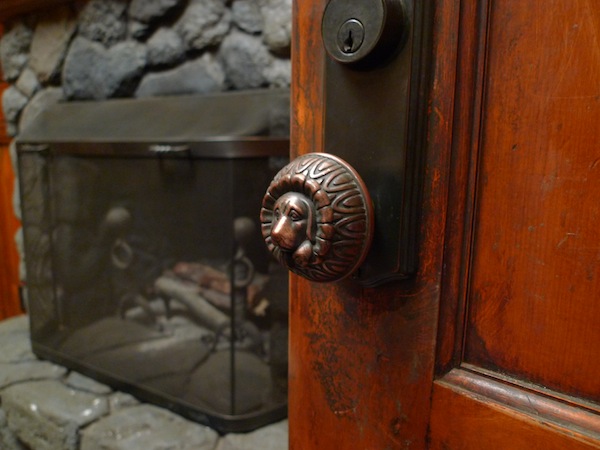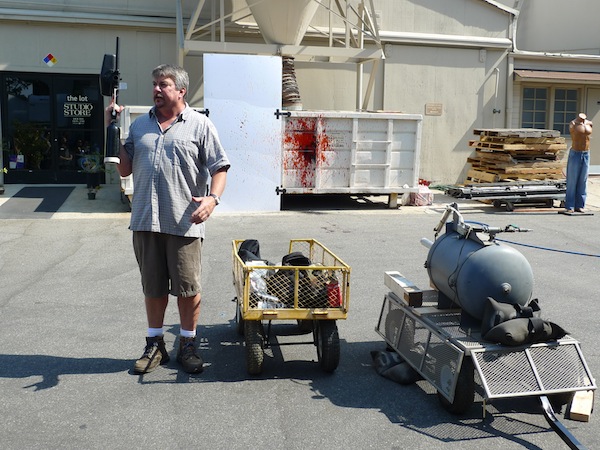 Treated to a first hand special effects demonstration by Randy Cabral. Guests got to fire a silver bullet right into our stand-in "vampire" Rob Turner, SDSA Associate member!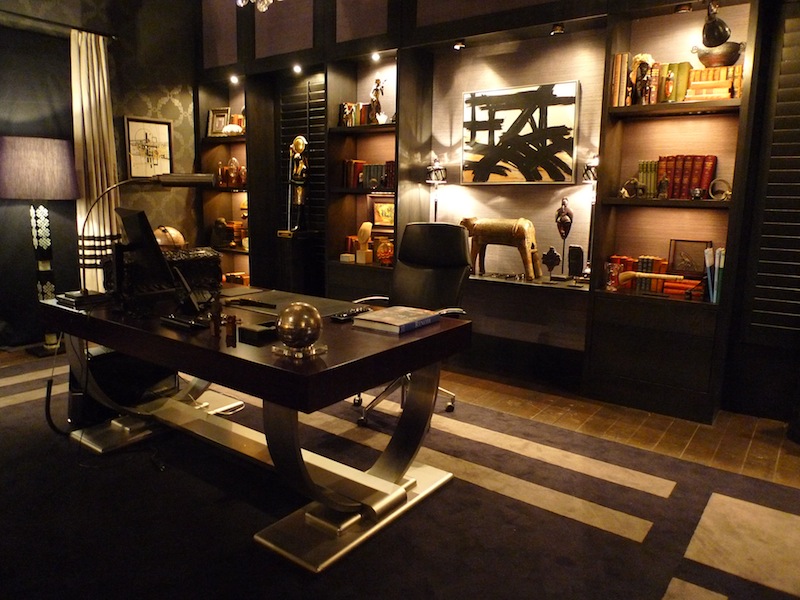 Drapery from Omega Drapery, Rug from Rug Warehouse, Fixtures from Mortise and Tenon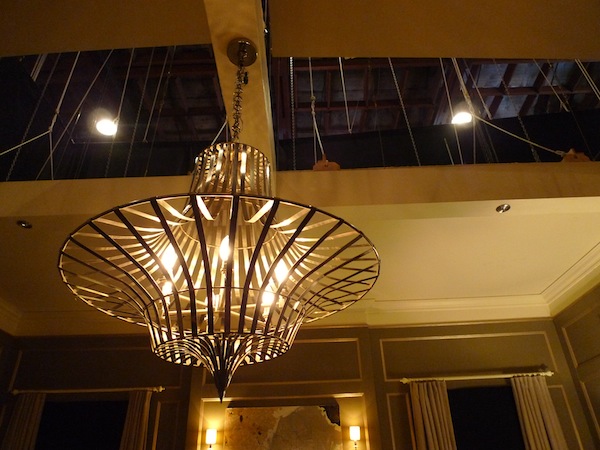 For additional stage lighting but also for fire codes, the roof comes apart for access. Chandelier from HD Buttercup
As Buyer Dea Jensen SDSA explained, this rare authentic Zebra rug had to be replicated [stripes were painted on cow hide] to roll up one of the many "victims" of the vampire King of Louisiana.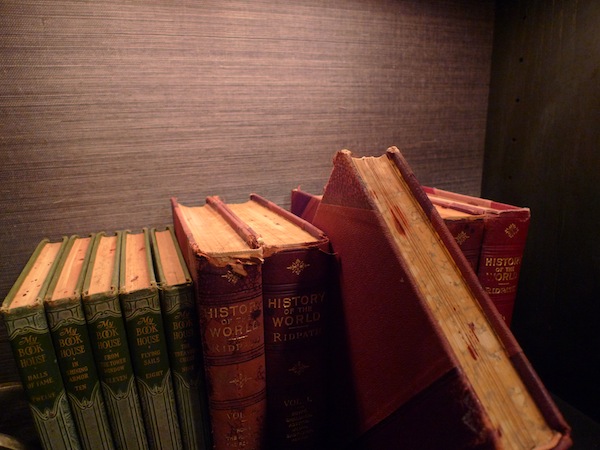 Despite the talents of the cleaning crew each and every day, sometimes blood still stains a book or two!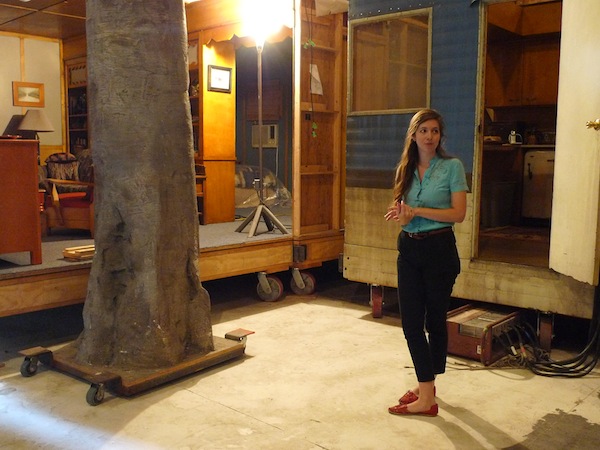 How do you shoot in a tiny trailer? You cut it in half and put on wheels! Even the tree gets it's own set of caster wheels. Tour by Art Department Coordinator Rose Youmans
Flooring by Linoleum City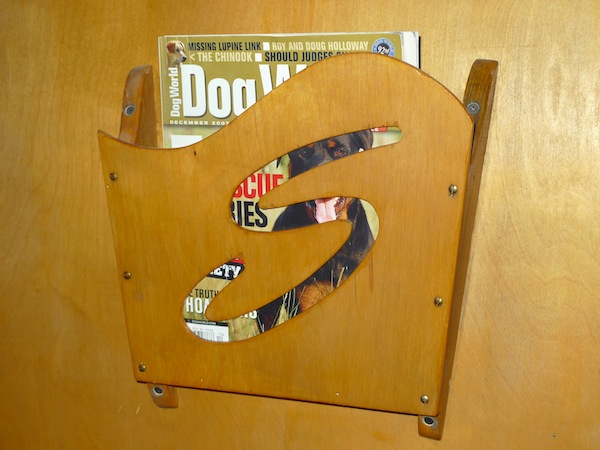 Sam likes to keep a fresh copy of "Dog World" nearby…his shapeshifting form for those in the know.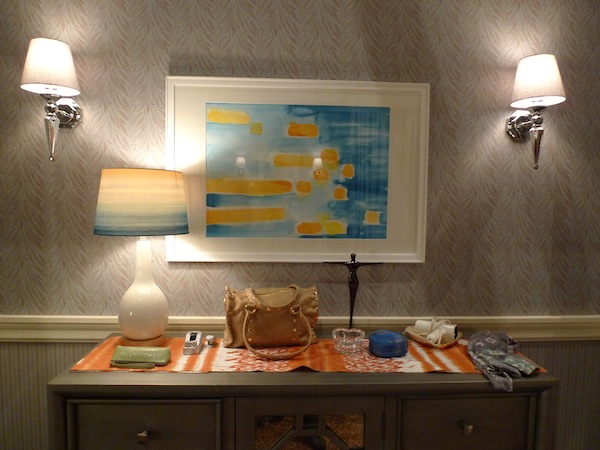 Wall paper by Astek Wall coverings. Framing by U-Frame-It
A Q and A provided answers to how the True Blood Art Department got into the business and how they see their roles in the design of True Blood.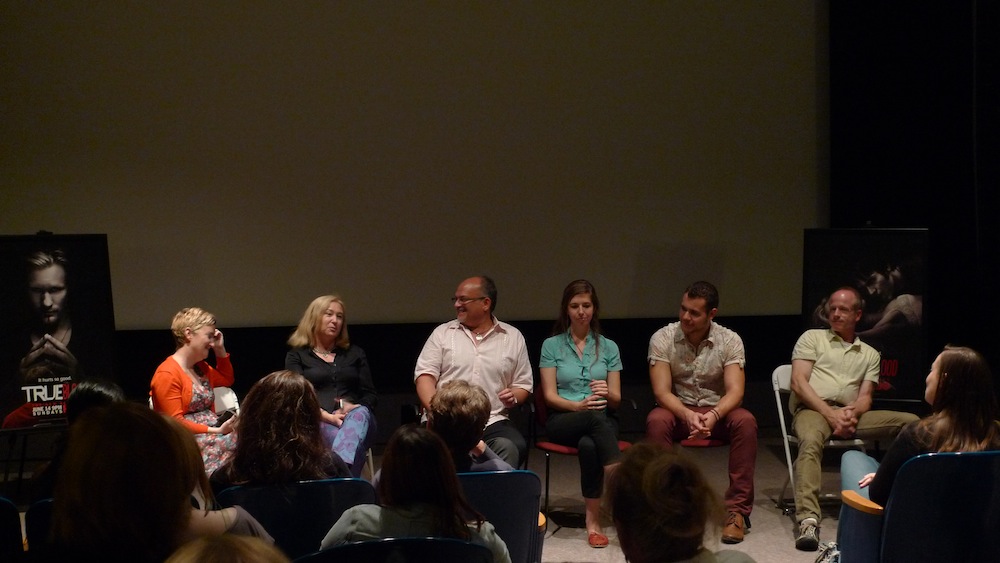 From left to Right: Cat Smith, Suzuki Ingerslev, Ron V. Franco SDSA Set Decorator, Rose Youmans, Jose Rodriguez (PA) Jim LaBarge (Lead)
All Photos: Beth Wooke SDSA. All rights reserved.