‹ Back to Press/News Home
The Daryn-Reid Goodall Memorial Scholarship Awarded
SDSA
-
Monday, April 26th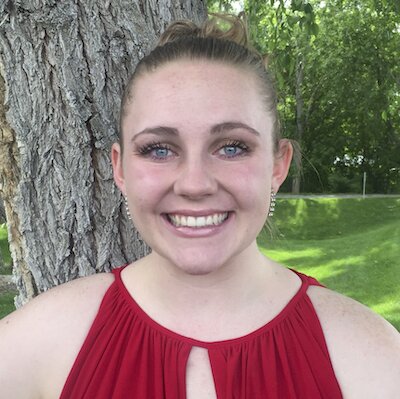 The SDSA is proud to announce that on Monday, April 26th, the first Daryn-Reid Goodall Memorial Scholarship was presented to Aeva McLauchlin. Daryn's family has established The Daryn-Reid Goodall Memorial Scholarship as an award given to a graduating student from Payson High School who plans to study Theatre Arts or Music at a college or university. This scholarship was established to honor the memory and influence of SDSA member Daryn-Reid Goodall (1959-2021), who graduated from Payson High School in 1977.

Aeva will be attending Snow College for the Fall 2021 semester. She then plans to attend Southern Utah University, majoring in Theatre Education so she can teach and inspire students as her Theatre teacher inspired her. She has been active in theatre, dance, music, sports and community service projects including 16 stage productions.

SDSA members as well as Daryn's friends and family have contributed to the scholarship as a testament to Daryn and his profound contribution to the SDSA and the craft of Set Decoration. Daryn's talent as a mentor will live on through the recipients of the scholarship. Anyone who wishes to donate to the scholarship fund can use this link.