The following is a list of film and television productions, available on DVD, which credit SDSA members as their Set Decorator. The list is hopelessly subjective. We have found an interesting range of entertainment experiences. Click on the image to find out more about the DVD at Amazon.com.
ACADEMY AWARD NOMINATED
REVENANT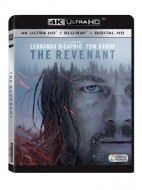 Set Decorator - Beauchamp Fontaine
Leonardo DiCaprio gives an OSCAR® WINNING performance in OSCAR® WINNER Alejandro G. Iñárritu s cinematic masterpiece. Inspired by true events and the winner of 3 OSCARS®, The Revenant follows the story of legendary explorer Hugh Glass (DiCaprio) on his quest for survival and justice. After a brutal bear attack, Glass is left for dead by a treacherous member of his hunting team (Tom Hardy). Against extraordinary odds, and enduring unimaginable grief, Glass battles a relentless winter in uncharted terrain. This boldly original (Calvin Wilson, ST. LOUIS POST-DISPATCH) epic adventure captures the extraordinary power of the human spirit in an immersive and visceral experience unlike anything you have ever seen (Jake Hamilton, FOX-TV).

BIRDMAN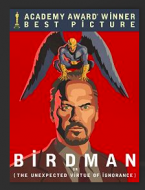 EMMY NOMINATED
AMERICAN HORROR STORY : COVEN
BEHIND THE CANDELABRA (BLU-RAY & DIGITAL COPY)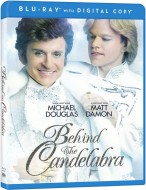 Set Decorator : Barbara Munch SDSA
Directed by acclaimed filmmaker Steven Soderbergh and executive produced by Jerry Weintraub, this HBO Films drama recreates the glittering private world of Liberace (Michael Douglas), the flamboyant, phenomenally successful entertainer whose extravagant costumes, trademark candelabra, and elaborate stage shows made him the most bankable entertainer of his time. The story focuses on Liberace's tempestuous relationship with Scott Thorson (Matt Damon) in Las Vegas from 1977 to 1982 - a time when Liberace was at the peak of his popularity but remained closeted as a homosexual.

THE BIG BANG THEORY : BOX SET SEASONS 1-8 (BLU-RAY)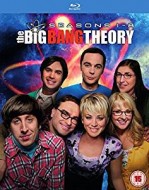 Set Decorator Ann Shea
All episodes from eight seasons of the US sitcom. The series revolves around two university physicists, Leonard (Johnny Galecki) and Sheldon (Jim Parsons), their beautiful, free-spirited neighbour, Penny (Kaley Cuoco), and their friends, Howard (Simon Helberg) and Rajesh (Kunal Nayyar). To read more about the making of The Big Bang Theory, check out our "Hot Off The Set" feature article from October 2011 click here!

FEATURES
HER (2014)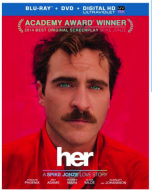 TRANSFORMERS: AGE OF EXTINCTION (2014)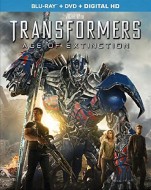 HUGO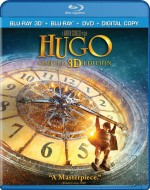 Set Decorator Francesca Lo Schiavo SDSA
Welcome to a magical world of spectacular adventure! When wily and resourceful Hugo discovers a secret left by his father, he unlocks a mystery and embarks on a quest that will transform those around him and lead to a safe and loving place he can call home. Academy Award®-winning filmmaker Martin Scorsese invites you to experience a thrilling journey that critics are calling "the stuff that dreams are made of." *Peter Travers, Rolling Stone