The following is a list of film and television productions, available on DVD, which credit SDSA members as their Set Decorator. The list is hopelessly subjective. We hope to suggest an interesting range of entertainment experience. Click on the image to find out more about the DVD at Amazon.com.
ACADEMY AWARD NOMINATED
TRUMBO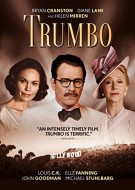 Set Decorator Cindy Carr
In 1947, Dalton Trumbo (Bryan Cranston) was Hollywood's top screenwriter until he and other artists were jailed and blacklisted for their political beliefs. Trumbo (directed by Jay Roach) recounts how Dalton used words and wit to win two Academy Awards and expose the absurdity and injustice of the blacklist, which entangled everyone from gossip columnist Hedda Hopper (Helen Mirren) to John Wayne, Kirk Douglas and Otto Preminger. The film also stars Diane Lane, John Goodman, Louis C.K., Elle Fanning, and Michael Stuhlbarg.

REVENANT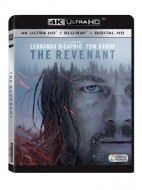 Set Decorator - Beauchamp Fontaine
Leonardo DiCaprio gives an OSCAR® WINNING performance in OSCAR® WINNER Alejandro G. Iñárritu s cinematic masterpiece. Inspired by true events and the winner of 3 OSCARS®, The Revenant follows the story of legendary explorer Hugh Glass (DiCaprio) on his quest for survival and justice. After a brutal bear attack, Glass is left for dead by a treacherous member of his hunting team (Tom Hardy). Against extraordinary odds, and enduring unimaginable grief, Glass battles a relentless winter in uncharted terrain. This boldly original (Calvin Wilson, ST. LOUIS POST-DISPATCH) epic adventure captures the extraordinary power of the human spirit in an immersive and visceral experience unlike anything you have ever seen (Jake Hamilton, FOX-TV).

BIRDMAN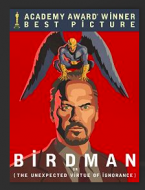 SELMA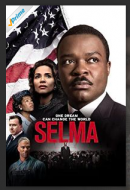 WHIPLASH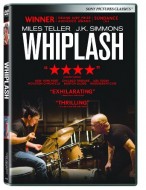 Set Decorator- Karuna Karmarker
Andrew Neiman (Miles Teller) is an ambitious young jazz drummer, single-minded in his pursuit to rise to the top of his elite east coast music conservatory. Plagued by the failed writing career of his father, Andrew hungers day and night to become one of the greats. Terence Fletcher (J.K. Simmons), an instructor equally known for his teaching talents as for his terrifying methods, leads the top jazz ensemble in the school. Fletcher discovers Andrew and transfers the aspiring drummer into his band, forever changing the young man's life. Andrew's passion to achieve perfection quickly spirals into obsession, as his ruthless teacher continues to push him to the brink of both his ability – and his sanity.

EMMY NOMINATED
AMERICAN HORROR STORY : COVEN
BEHIND THE CANDELABRA (BLU-RAY & DIGITAL COPY)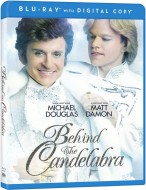 Set Decorator : Barbara Munch SDSA
Directed by acclaimed filmmaker Steven Soderbergh and executive produced by Jerry Weintraub, this HBO Films drama recreates the glittering private world of Liberace (Michael Douglas), the flamboyant, phenomenally successful entertainer whose extravagant costumes, trademark candelabra, and elaborate stage shows made him the most bankable entertainer of his time. The story focuses on Liberace's tempestuous relationship with Scott Thorson (Matt Damon) in Las Vegas from 1977 to 1982 - a time when Liberace was at the peak of his popularity but remained closeted as a homosexual.

HOUSE OF CARDS SEASON 1 & 2 (BLU-RAY)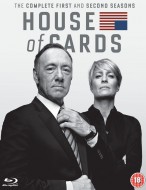 2 BROKE GIRLS : COMPLETE SEASON 3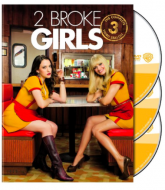 Set Decorator : Amy Feldman SDSA
One's street-smart and blue-collar born; the other's book smart and nouveau bankrupt. Together, unlikely roommates and unlikelier friends Max (Kat Dennings, Nick and Norah's Infinite Playlist) and Caroline (Beth Behrs) are two broke girls waiting tables in a Brooklyn diner while they're waiting for real life to begin. Saving $250,000 to open a cupcake shop won't be easy, but the pair's saucy humor and blossoming friendship make chasing the American dream a priceless adventure. Enjoy all episodes of the First and Second Season.

THE GOOD WIFE : SEASONS 1-5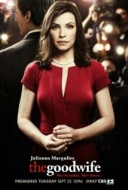 Set Decorator : Beth Kushnick SDSA
THE GOOD WIFE is a gripping blend of courtroom drama, politics and steamy personal relationships that stars Emmy and Golden Globe Award winner Julianna Margulies as Alicia Florrick, a wife and mother who reclaims control of her personal and professional lives after her husband, Peter, is embroiled in a sex and political corruption scandal. Winner of an Emmy for Outstanding Lead Actress in a Drama Series.

AMERICAN HORROR STORY : ASYLUM
Set Decorator Ellen Brill SDSA
Step inside a madhouse of horror and experience the chilling new incarnation of TV's most daringly provocative series. The sins of the past haunt the present at the notorious Briarcliff home for the criminally insane, ruled with an iron fist by Sister Jude. Forbidden desire and terrifying evil lurk around every corner...from alien abduction to demonic possession to a skin-wearing psychopath known as Bloody Face. Emmyr winner JESSICA LANGE leads an exceptional ensemble cast, including ZACHARY QUINTO, JAMES CROMWELL and SARAH PAULSON. 'It's genuinely, unrelentingly horrific and creepy' (Time Magazine) and a 'totally addictive' (The Washington Post) show.

MASTERS OF SEX : SEASON ONE WITH BONUS DISC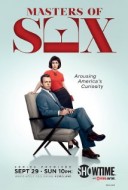 THE BIG BANG THEORY : BOX SET SEASONS 1-8 (BLU-RAY)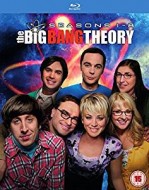 Set Decorator Ann Shea
All episodes from eight seasons of the US sitcom. The series revolves around two university physicists, Leonard (Johnny Galecki) and Sheldon (Jim Parsons), their beautiful, free-spirited neighbour, Penny (Kaley Cuoco), and their friends, Howard (Simon Helberg) and Rajesh (Kunal Nayyar). To read more about the making of The Big Bang Theory, check out our "Hot Off The Set" feature article from October 2011 click here!

TRUE BLOOD : THE COMPLETE SERIES (BLU-RAY)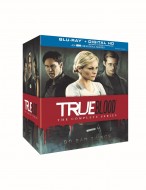 Set Decorator Ron Franco SDSA
True Blood is HBO's sexy, scary, wildly entertaining series from Oscar- and Emmy-winner Alan Ball (Six Feet Under) and based on the Sookie Stackhouse novels by Charlaine Harris. True Blood: The Complete Series (BD+Digital Copy/UV) Special Features: Vamp Camp Files: Get an inside look at the secret trove of documents detailing the effort to eradicate vampires via the institution known as "Vamp Camp" True Blood Lines: Uncover secrets from relationships past and present in this engaging, fully interactive guide and archive. Inside The Episodes: Get the backstories on each of the episodes with revealing interviews from the show writers. Audio Commentaries: Five Audio Commentaries with the Cast and Crew including Brian Buckner, Stephen Moyer, Carrie Preston, Amelia Rose Blaire, and many more. To read more about the making of True Blood, check out our "television decor" feature story from September 2009: click here.

FEATURES
THE GIRL WITH THE DRAGON TATTOO (2011)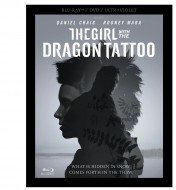 Set Deorators K.C. Fox SDSA Erik Videgard
Harriet Vanger, disappeared over forty years ago. Years later, her aged uncle continues to seek the truth. He hires Mikael Blomkvist (Daniel Craig), a crusading journalist recently trapped by a libel conviction, to investigate. Aided by the pierced and tattooed punk prodigy Lisbeth Salander (Rooney Mara) they tap into a vein of unfathomable iniquity and astonishing corruption.

HER (2014)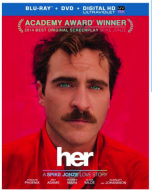 NEBRASKA (2013)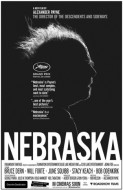 Set Decorator Beauchamp Fontaine
From Academy Award winner Alexander Payne, comes the story of a father and his adult son who embark on a journey to claim a million-dollar prize. What begins as a fool's errand becomes a search for the road to redemption. Nominated for Best Picture, Actor in a Leading Role, Actress in a Supporting Role, Cinematography , Directing and Best Original Screenplay.

12 YEARS A SLAVE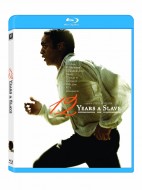 Set Decorator : Alice Baker
Solomon Northup, a free black man living with his wife and children in New York in 1841, is tricked by slave traders into traveling to Washington, D.C., where he is kidnapped and sold into slavery. Sent to Louisiana, he experiences the violence and degradation of life as a slave while clinging to the hope that he will someday regain his freedom.

TRANSFORMERS: AGE OF EXTINCTION (2014)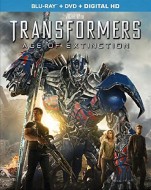 WANDERLUST (2012)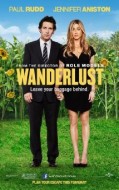 CHEF (2014)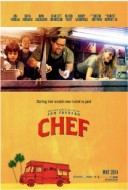 HUGO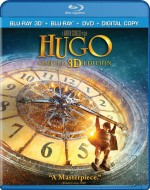 Set Decorator Francesca Lo Schiavo SDSA
Welcome to a magical world of spectacular adventure! When wily and resourceful Hugo discovers a secret left by his father, he unlocks a mystery and embarks on a quest that will transform those around him and lead to a safe and loving place he can call home. Academy Award®-winning filmmaker Martin Scorsese invites you to experience a thrilling journey that critics are calling "the stuff that dreams are made of." *Peter Travers, Rolling Stone

THE EQUALIZER (2014)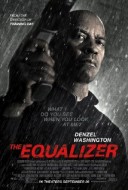 THE SOCIAL NETWORK (2010)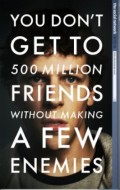 Set Decorator Victor Zolfo
Harvard student Mark Zuckerberg creates the social networking site that would become known as Facebook, but is later sued by two brothers who claimed he stole their idea, and the cofounder who was later squeezed out of the business. Won Academt Awards for Best Adapted Screenplay, Film Editing, and Original Score.

X-MEN: DAYS OF FUTURE PAST (2014)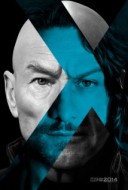 DJANGO UNCHAINED (2012)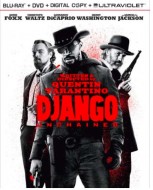 WOLF OF WALL STREET (2013)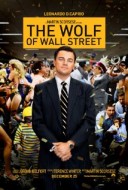 Set Decorator Ellen Christiansen
Based on the true story of Jordan Belfort, from his rise to a wealthy stock-broker living the high life to his fall involving crime, corruption and the federal government. Directed by Martin Scorsese, Nominated for Best Picture, Actor in a Leading Role, Actor in Supporting Role, Directing, and adapted Screenplay.

LINCOLN (TWO DISC BLU-RAY COMBO PACK) (2012)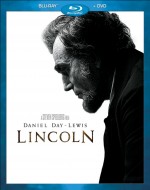 Set Decorator Jim Erickson SDSA
Capturing the danger and excitement of political intrigue, Steven Spielberg's Lincoln chronicles the final four months in the life of the man regarded as America's greatest President. Starring Daniel Day-Lewis in the title role, the untold story focuses on a defining moment in Abraham Lincoln's life - as commander-in-chief of a country in chaos; as a husband and father afraid of losing his own son to the war; and as a man guided by his conscience to end slavery. Won an Oscar in Production Design and Actor in a Leading Role.

ANNA KARENINA (2012)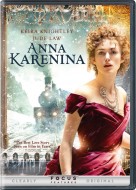 Set Decorator Katie Spencer SDSA
Academy Awardr nominee Keira Knightley, Academy Award nominee Jude Law and Aaron Taylor-Johnson dazzle in this stunning new vision of Leo Tolstoy's epic love story. At the twilight of an empire, Anna Karenina (Knightley), the beautiful high-ranking wife of one of imperial Russia's most esteemed men (Law), has it all. But when she meets the dashing cavalry officer Vronsky (Taylor-Johnson), there is a mutual spark of instant attraction that cannot be ignored. She's immediately swept up in a passionate affair that will shock a nation and change the lives of everyone around her.

ARGO (2012)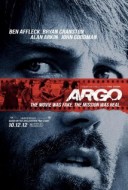 Set Decorator Jan Pascale
Acting under the cover of a Hollywood producer scouting a location for a science fiction film, a CIA agent launches a dangerous operation to rescue six Americans in Tehran during the U.S. hostage crisis in Iran in 1980. Won Academy Awards for Best Picture, Best Adapted Screenplay and Best Editing.

LETS BE COPS (2014)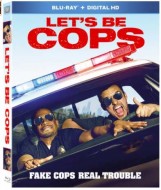 AUGUST: OSAGE COUNTY (2013)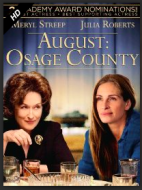 Set Decorator Nancy Haigh
A look at the lives of the strong-willed women of the Weston family, whose paths have diverged until a family crisis brings them back to the Oklahoma house they grew up in, and to the dysfunctional woman who raised them. Nominated for Performance by an Actress in a Leading and Supporting Role.

INSIDE LLEWYN DAVIS (2013)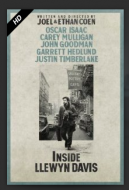 TEAM AMERICA: WORLD POLICE (SPECIAL COLLECTOR'S EDITION)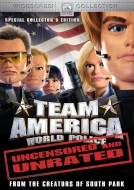 THE CURIOUS CASE OF BENJAMIN BUTTON (TWO-DISC SPECIAL EDITION) (2008)

Set Decorator: Victor J. Zolfo SDSA
The technical dazzle of The Curious Case of Benjamin Button is a truly astonishing thing to behold: this story of a man who ages backwards requires Brad Pitt to begin life as a tiny elderly man, then blossom into middle age, and finally, wisely, become young. How director David Fincher--with makeup artists, special-effects wizards, and body doubles--achieves this is one of the main sources of fascination in the early reels of the movie. The premise is loosely borrowed from an F. Scott Fitzgerald story. To read more about the making of this Oscar winning film for best Art Direction 2008, check out our "Archives" feature story from Set Decor Magazine January, 2009: click here.

ATONEMENT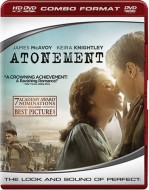 Set Decorator Katie Spencer SDSA
On a sprawling English estate replete with chintz, flowers and hot summer air, James McEvoy, a handsome servant, falls in love with Keira Knightley, the mistress of the house. The jealousy of a child and the specter of World War II complicate their forbidden love. To read more about the making of this Oscar winning film for best Art Direction 2007, check out our "Archives" feature story from Set Decor Magazine January, 2008: click here.

THERE WILL BE BLOOD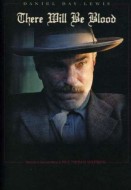 Set Decorator Jim Erickson SDSA
Paul Thomas Anderson's There Will Be Blood digs into the sources of peculiarly American kinds of ambition, corruption, and industry, and makes exhilarating cinema from it all. Inspired by Upton Sinclair's 1927 novel Oil!, There Will Be Blood focuses on a black-eyed, self-made oilman, Daniel Plainview (Daniel Day-Lewis), whose voracious appetite for oil turns him into a California tycoon in the early years of the 20th century. To read more about the making of this Oscar nominated film for best Art Direction 2007, check out our "Archives" feature story from Set Decor Magazine January, 2008: click here.

REVOLUTIONARY ROAD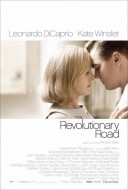 Set Decorator Debra Schutt SDSA
In Revolutionary Road, Frank and April Wheeler (Leonardo DiCaprio and Kate Winslet) always thought of themselves as special, but they settled in a conventional Connecticut suburb when they had children. Hungry for a less constricted life, April persuades Frank to move to Paris--but slowly their plans unravel and their marriage unravels along with it. Mention must be made of the beautiful production design; the costumes and sets are simply gorgeous. To read more about the making of this Oscar nominated film for best Art Direction 2007, check out our "Archives" feature story from Set Decor Magazine January, 2008: click here.

MILK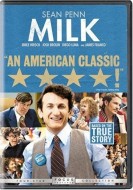 Set Decorator Barbara Munch SDSA
Milk opens a camera shop on the Castro that becomes a safe haven for victims of discrimination, convincing him to enter politics. Released in the wake of Proposition 8, California's anti-gay marriage amendment, Milk is inspirational in the best way: one person can and did make a difference, but the struggle is far from over. To read more about the making of this Oscar winning film for best Actor 2008, check out our "Archives" feature story from Hot off the Set January, 2009: click here.

GREAT GATSBY ( BLU-RAY)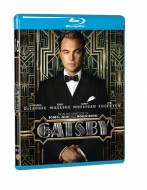 Set Decorator Beverley Dunn SDSA
The Great Gatsby follows Fitzgerald-like, would-be writer Nick Carraway as he leaves the Midwest and comes to New York City in the spring of 1922, an era of loosening morals, glittering jazz and bootleg kings. Chasing his own American Dream, Nick lands next door to a mysterious, party-giving millionaire, Jay Gatsby, and across the bay from his cousin Daisy and her philandering, blue-blooded husband Tom Buchanan. It is thus that Nick is drawn into the captivating world of the super rich, their illusions, loves and deceits. As Nick bears witness, within and without the world he inhabits, he pens a tale of impossible love, incorruptible dreams and high-octane tragedy, and holds a mirror to our own modern times and struggles.

THE DEPARTED (TWO-DISC SPECIAL EDITION)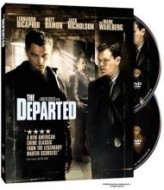 Set Decorator Leslie E. Rollins SDSA
Two men from opposite sides of the law are undercover within the Massachusetts State Police and the Irish mafia, but violence and bloodshed boil when discoveries are made, and the moles are dispatched to find out their enemy's identities. Directed by Martin Scorsese.

ALICE IN WONDERLAND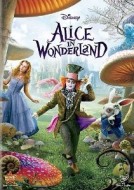 Set Decorator Karen O'Hara SDSA
Tumble down the rabbit hole with Alice for a fantastical new adventure from Walt Disney Pictures and Tim Burton. Inviting and magical, Alice In Wonderland is an imaginative new twist on one of the most beloved stories of all time. Alice (Mia Wasikowska), now 19 years old, returns to the whimsical world she first entered as a child and embarks on a journey to discover her true destiny. This Wonderland is a world beyond your imagination and unlike anything you ve seen before. The extraordinary characters you ve loved come to life richer and more colorful than ever. There s the Mad Hatter (Johnny Depp), the White Queen (Anne Hathaway), the Red Queen (Helena Bonham Carter), the White Rabbit (Michael Sheen) and more. A triumphant cinematic experience Alice In Wonderland is an incredible feast for your eyes, ears and heart that will captivate audiences of all sizes. To read more about the making of this Oscar WINNING film for Best Art Direction, check out our "Awards" feature story from February, 2011: click here.

CHICAGO (WIDESCREEN)
Set Decorator Gordon Sim SDSA
Chicago is an expose on how to manipulate the media "and all that jazz." It's an amazing adaptation of the Broadway musical with Beautiful music,dancing,singing,great costumes and Oscar winning sets. CHICAGO stars Renee Zellweger,Catherine Zeta-Jones,Richard Gere and Queen Latifah. Watch for a cameo appearance by Chita Rivera. This film received a well deserved Oscar for set decoration (2002). The sets and set decoration were inspired by the paintings of Reginald Marsh,their gritty texture and rich colors bringing out the richness in everyday life.

SHERLOCK HOLMES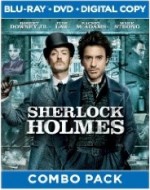 Set Decorator Katie Spencer SDSA
Guy Ritchie (Snatch, RocknRolla) attempts to reinvent one of the world's most iconic literary figures as an action hero in this brawny, visually arresting period adventure. To read more about the making of this Oscar nominated film, check out our "film decor" feature story from February, 2010: click here.

TELEVISION
FLASHFORWARD :THE COMPLETE SERIES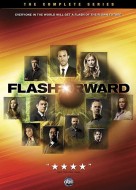 HOUSE OF LIES : SEASON 3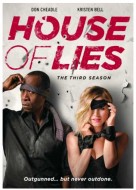 Set Decorator Tim Stepeck
A subversive, scathing look at a self-loathing management consultant from a top-tier firm. Marty, a highly successful, cutthroat consultant is never above using any means (or anyone) necessary to get his clients the information they want. Won an Emmy for Outstanding Art Direction for a Contemporary Program (half hour or less)

NCIS: LOS ANGELES (4 SEASON PACK)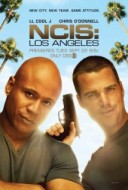 MAD MEN : THE COMPLETE COLLECTION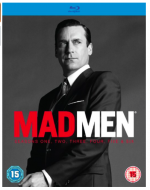 Set Decorator: Claudette Didul SDSA
Limited Edition Gift Set, only while supplies last. Timed to holiday gift giving. Includes 2 handmade low-ball tumblers and 4 collectable cork coasters. The Complete 7 Seasons with all special features ever released and commentaries on every episode plus over 4 hours of all-new exclusive special features: Mad Men Cast Wrap Ups, One on One with Matthew Weiner, Casting Mad Men, Design of A Decade, Mad Men Advertising Archives, Show/Historical Milestones Timeline. Emmy Award for Outstanding Art Direction-Single Camera (2008)

HOW I MET YOUR MOTHER : THE COMPLETE SERIES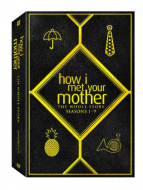 CSI: CRIME SCENE INVESTIGATION THE 13TH SEASON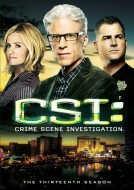 Set Decorator Andi Brittan SDSA
An elite team of police forensic evidence investigation experts work their cases in Las Vegas. This show follows the nights of the detectives working at the Las Vegas Police Department Crime Scene Investigations bureau. Being the second busiest crime lab in America, CSI officers use the best scientific and technical methods to solve puzzles and catch criminals.