All set decorators, designers, students, & fans of film and television will benefit from these latest items that make our jobs a little bit easier each day! We hope to suggest an interesting range of products and welcome all suggestions to website@setdecorators.org. Click on an image below to find out more information at Amazon.com.




SAFER AT WORK

PURACEL TRAVEL PACK HAND SANITIZER 50 PACK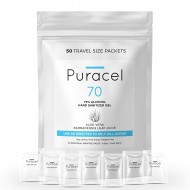 COTTON CUTE MOUTH FACE MOUTH COVER- REUSABLE COTTON COMFY BREATHABLE OUTDOOR FASHION FACE PROTECTIONS MAN AND WOMAN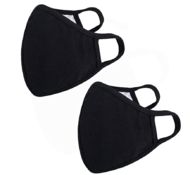 Cotton BeatBasic produce this cotton Face Protection,Very soft, durable and breathable material for four season. Nose bridge wire:our cotton mouth Face Protections have adjustable nose bridge wire so that can dust proof going through and your glasses won't fog up. Fashion Style Face Protections are ideal for dust, pollen, crafts, gardening, travel, anonymity,suitable for etc.A perfect birthday/Christmas gift Designed for any user(Child Over 12 years of age) The advanced reusable cotton mouth Face Protection cares for your skin keep fresh.

WOMENS WIDE BRIM PACKABLE SUMMER SUN BUCKET HAT WITH TRANSPARENT PROTECTIVE FACE SHIELD : JEFF & AIMY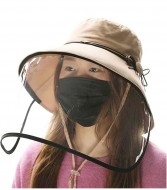 Wide Brim: large enough to shade your face and neck, and especially, a ponytail opening in back is considerate design for women. Ventilated Mesh Sidewall - Soft & light, keep head cool on a safari.Much better ventilation than these bucket sun hat. Crushable & Packable - Crushable material can be easily packed, great for fishing, hiking, safari, travel and the like. ADJUSTABLE CHIN STRAP: Adjustable chin cord for fixing the sun hat, especially in windy days. Size Not Adjustable - 2 sizes available with an adjustable chin strap; M: 58CM best fits 56-58cm, and L: 60CM best fits 58-60cm.

UV CELL PHONE SANITIZER,UV SMARTPHONE STERILIZER BOX,ULTRAVIOLET SANITIZER BOX WITH DUAL LED AROMATHERAPY FUNCTION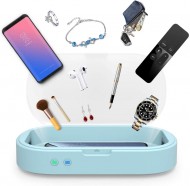 【Within Five Minutes,99.99% of The Bacteria Are Eliminated by Ultraviolet Radiation】Cell phones are ten times more bacterial than human toilets, and our cell phones are covered with bacteria and bedbugs. Clean your cell phone regularly to protect yourself and your family. D DATADAGO UV sanitizer has been scientifically validated and tested by an independent third-party laboratory, killing 99.9% of common family bacteria such as Staphylococcus, Escherichia coli and Salmonella in five minutes. 【Easy to Use】 You just need to plug in the charger cable, put the mobile phone or the things you want to disinfect in, press the start disinfect button, it will disinfect automatically and run for 5 minutes, shut down automatically. You don't need to worry about potential safety hazards such as excessive use of electrical appliances and fire. You just need to remove the phone after disinfection and unplug it.Can clean the entire mobile phone equipment totally. 【Aromatherapy Functions】Inject aromatherapy essential oil into the aromatherapy entrance, press the aromatherapy switch, and start equipping your equipment with aromatherapy humidifier. After the aromatherapy is over, it stops automatically 10 minutes later. Your equipment smells very good. The aromatherapy diffuser provides additional freshness - in addition to keeping your favorite items sterile, the portable ultraviolet disinfector works as an aromatherapy essential oil diffuser. 【Keep Healthy,Harmless UV Radiation Can Also Be Used Safely by Children】Our cell phones collect all the bacteria we come into contact with throughout the day, where they multiply and grow. Our cell phone is a Petri dish in our pocket. The third one we have never washed! Use D DATADAGO phone Sanitizer Box to keep the device clean. You don't have to worry about the effects of ultraviolet radiation on your body, or even about your child accidentally touching it. 【Wide Scope of Application】The internal size of portable ultraviolet disinfector is 7.83*4.1*1.1 inches (199*105*30MM). It is suitable for iPod, MP3 player, Bluetooth headset, toothbrush, toys, glasses, keys, mobile phones (Apple iPhone X, iPhone 7s Plus, Samsung Galaxy S 7, Apple iPhone 8 Plus, Google Pixel 2 XL, or Samsung Galaxy Note 8), jewelry, watches, credit cards, etc. It can be disinfected as long as the size is within the allowable range.

BIGOX FACE MASK DISPOSABLE EARLOOP BLUE 50PCS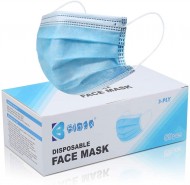 PURA D'OR HAND SANITIZER GEL LAVENDER SCENT 2 PACK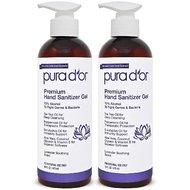 Premium Hand Sanitizer Gel Fastest, Effective Way To Clean Hands There is an effective way you can keep your hands clean when you can't get to a sink to wash with soap and water. Keep skin fully hydrated with this unique hand sanitizing formula with our refreshing aloe vera gel and therapeutic peppermint and tea tree essential oils. Avoid the itching, dryness, and irritation that other products can cause. PURA D'OR Hand Sanitizer Gel is extremely hydrating and nourishing for hands. WIth vitamin E to help maintain softer, smoother, cleaner hands. USA FDA Approved Manufacturer NDC 69019-002-01

KN95 FACE MASK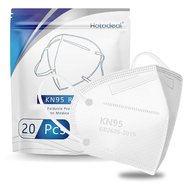 01.White-20PCs Hotodeal KN95 face mask is Included in FDA Emergency Use Authorization List and manufactured by a certificated manufacturer Chengde technology Ltd,. Co. The filter efficiency of this KN95 mask is is over 95%,tested by NPPTL (National Personal Protective Technology Laboratory ) KN95 masks are made of 2 non-woven outer Layers, 2 melt-blown inner filter, 1 non-woven Cotton Middle Layer absorbs the moisture. The metal nose clip is fixed to the inner of the mask. you never need to worry about the Inserted nose clip falling off You will received a sealed design plastic bag that contains 2 individual pack, 1 pack for 10 pieces Hotodeal KN95 face mask (white-inserted nose clip design) Disclaimer: This KN95 mask is NOT an N95 mask. For more information about KN95 masks please see the following before you purchase: amazon.com/AboutKN95s

ANTI-FOG REUSABLE FACE SHIELDS WITH GLASSES FRAME SET FOR MEN AND WOMEN TO PROTECT EYES AND FACE,6 GLASSES AND 12 SHIELDS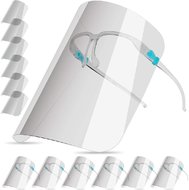 Professional protection: reusable safety face shields,large area from the eyebrows to the chin to protect against foreign aggression,full facial protection from droplets, saliva,splash,oil and dust. High quality-Materials: glasses made of durable acrylic and PET materials. comes with comfort fit acrylic glasses that can fit over most eyeglasses, anti-fog and anti-static coating treatment, clear face shields and double-sided anti-fog effect. Full face covering clear shield: transparent, lightweight, comfortable, breathable, ideal for protecte eye, mouth, nose from flying debris, droplets, aerosols, sprays and splatters. Lightweight & comfortable: Ideal for long time wearing. offers 180 degree protection from saliva or any other unwanted droplets. Widely use- keep several of these safety face shield in your daypack, at home, at work or in your car. Use it in outdoor, kitchen and your office to protect your health. with ergonomics design, our safety face shield works for most people.

JETBLACK VINYL GLOVES, BLACK, MEDIUM, 90 COUNT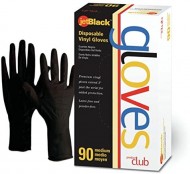 TOOLS OF THE TRADE
LEATHERMAN - WINGMAN MULTITOOL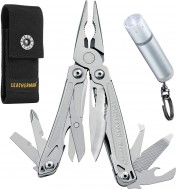 This Photo4Less Top Value Multi-tool Accessory Kit Includes: Leatherman Wingman Multitool + Black Nylon Sheath + Replaceable Pocket Clip +LED Lenser K2L White flashlight (Keyring Torch) READY FOR ANYTHING: The Wingman is your go-to tool for projects around the house, on the job, or at the campsite. Conquer your everyday. FIT MORE FUNCTIONALITY: Spring-action needlenose and regular pliers, spring-action wire cutters and scissors, wire stripper, knife, package opener, ruler, can and bottle openers, wood/metal file, Phillips screwdriver, and medium and small screwdrivers. LET'S BE PRACTICAL: Sometimes you only have one hand to spare. Wingman only requires one hand to open and use all the tools, even the ones that aren't accessible from the outside. And with a locking blade, you can cut with confidence. GUARANTEED: We go to extraordinary lengths to make sure your Leatherman gives you many years of dependable service. If it doesn't, we've got your back with our 25-year limited warranty. Just send in your tool and we'll fix it up.

TRANSCEND 1 TB USB 3.0 EXTERNAL HARD DRIVE - MILITARY DROP STANDARDS (TS1TSJ25M3)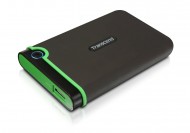 Military-Grade Shock Resistance - Designed to meet U.S. military drop test standards Advanced 3-stage shock protection system - Combines a rugged slip-resistant silicone outer shell, a reinforced hard casing, and an internal hard drive suspension damper. USB 3.0 and USB 2.0 connection options - Bandwidth up to 5Gb/s in USB 3.0 mode and 480 Mb/s in USB 2.0 mode OneTouch Backup 2.5" SATA HDD

SANDISK 128GB ULTRA DUAL DRIVE USB TYPE-C - USB-C, USB 3.1 - SDDDC2-128G-G46,GRAY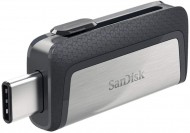 Easily transfer files between smartphones, tablets and computers Free up space on your Android smartphone (Mobile device requires USB Type C port and On The Go (OTG) support) Retractable design with a reversible USB Type C connector and a traditional USB connector High speed USB 3.1 performance of up to 150MB/s Read Speeds (USB Type C port with USB 3.1, Gen. 1/USB 3.0 support required. Based on internal testing; performance may be lower depending upon host device.) SanDisk Memory Zone app for Android (available on Google Play; Download and installation required) lets you easily manage and back up content on your smartphone and tablet 5 year limited manufacturer warranty Easily free up space on your smartphone or quickly transfer files between devices at USB 3.1 high speeds of up to 150MB/s(1). With a reversible USB Type-C connector and a traditional USB connector, the SanDisk Ultra Dual Drive USB Type-C lets you quickly and easily transfer files between smartphones, tablets and computers. Plus the SanDisk Memory Zone app for Android (available on Google Play)(3) helps you manage your device's memory and your content. The SanDisk Ultra Dual Drive USB Type-C is the perfect liaison between your new USB Type-C device and your devices with traditional USB ports. | 1GB = 1,000,000,000 bytes. Actual user storage less. | (1) 32GB-256GB: Read speeds up to 150MB/s. 16GB: Read speeds up to 130MB/s. Write speeds lower and vary by capacity. USB Type-C port with USB 3.1, Gen. 1/USB 3.0 support required. Based on internal testing; performance may be lower depending upon host device. 1MB=1,000,000 bytes. | (2) Mobile device requires USB Type-C port and On-The-Go (OTG) support | (3) Download and installation required

LOKASS LUNCH BAG INSULATED LUNCH BOX WIDE-OPEN LUNCH TOTE BAG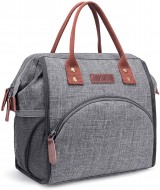 Upgraded Lining - The lining is made of Aluminum foil that won't melt easily when the bag hold something hot. Dimensions - 10.5"L x 6"W x 11"H. Lunch bag looks small but the main compartment is large capacity and can fit 2 pcs 9*5*3 inch lunch containers and 2 bottle of 330ml drinks. You can store your sandwichs, salad, snacks, drinks and fruits in one bag.It can fit all your lunch need. Wide Open Design - Top of the bag can be opened up to 10"L x 6"W by dual zipper closure, that means your lunch container can be put into the bag and taken out of the bag HORIZONTALLY. Wide open design is for easy accessing and it can prevent the liquid from leaking out of the container and soiling inside of the bag. Save your cleaning time. Long-term Preservation - Lining is made of insulated material. Insulated lining can keep foods and drinks warm & fresh for 6.5 hours and it is easy to wipe clean. Besides,you could put your foods and fruits into the bag directly. Built-in foam provides great protection to your containers, foods and drinks. Extremely Durable & Heavy Duty - The report of load-shaking test shows that the bag can bear more than 5,000 times irregular machine shaking continuously when the lunch bag loaded 22lb(10kg). Strong linen handles and heavy duty nylon connect by dense stitching that make the bag extremely durable,proud to carry your lunch.

BOSCH GLM 20 COMPACT BLAZE 65' LASER DISTANCE MEASURE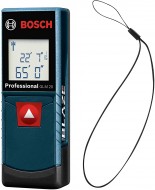 Accuracy: Features long range measuring with extreme accuracy and measures distances up to 65 feet to within 1/8 inch. Measures in meters, feet/inches, or inches only Easy to use: Simple, one button operation press button once to begin measuring. The GLM 20 is compact and small enough to fit in any pocket Live measuring: Provides default real time measurement that adjusts as you move closer and farther from target, just like a tape measure Display: Features a backlit display that allows measurements to be easily read, even in dark areas Precision: The GLM 20's Bosch laser technology allows users to be more productive with greater jobsite accuracy and precision Class IIA laser product, <1mw power output

HIGH-POWER MULTI-FUNCTIONAL GREEN POINTER TACTICAL HUNTING SIGHT OUTDOOR RECREATIONAL CAMPING OUTDOOR OUTDOOR HIKING LED FLASHLIGHT HANDHELD FLASHLIGH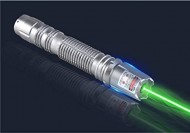 1 ◆This high quality flashlight adopts the latest technology optics and microelectronics. provide super clear and brightest pointing dot even in day light and clear la-ser beam in the dark or low light. 2 ◆Mainly made of high quality aluminium alloy, very solid and practical. It can protect you and inform others when in troubles. This flashlight pointer can also be used for presentation, teaching indicator 3 ◆It's compactness and a rugged design, no matter when travel or hunting. Power saving, lightweight, suitable for putting in your pocket or handbags. Press-button switch at the bottom, no need to keep holding when use it. 4 ◆It is very powerful, so don't see it for long time with bare eyes. Please store the la-ser in dry environment and keep it away from children. Please avoid direct eye. 5 ◆Set includeds: 1 x green light pointer + 1 x removable multi-pattern cap + 1 x 18650 battery + 1 x charger

JBL FLIP 5 PORTABLE SPEAKER IPX7 WATERPROOF ON-THE-GO BUNDLE WITH GSPORT DELUXE HARDSHELL CASE (BLUE)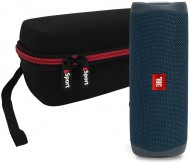 Exclusive Bundle includes (1) JBL FLIP 5 Portable Bluetooth Speaker and (1) gSport Deluxe Hardshell Travel Case A full–featured IPX7 waterproof portable Bluetooth speaker with surprisingly powerful sound This compact speaker is powered by a 4800mAh rechargeable Li–ion battery that offers 12 hours of continuous, high–quality audio playtime This kit offers up the FLIP 5 with a gSport Deluxe Hard Case with a rigid structured surface covered in tough nylon The gSport Deluxe Case's soft interior protects the speaker with an elastic band that secures the speaker firmly in place

FITBIT VERSA 2 HEALTH AND FITNESS SMARTWATCH WITH HEART RATE, MUSIC, ALEXA BUILT-IN, SLEEP AND SWIM TRACKING, BLACK/CARBON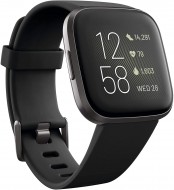 Use amazon Alexa built in to get quick news and information, check the weather, set timers and alarms, control your smart home devices and more all through the sound of your voice (third party app may be required; amazon Alexa not available in all countries) Based on your heart rate, time asleep and restlessness, sleep score helps you better understand your sleep quality each night; also track your time in light, deep and rem sleep stages and get personal insights Control your Spotify app, download Pandora stations and add deezer playlists plus store and play 300+ songs on your wrist (subscription required; Pandora is us only) With a larger display and an always on option, your information's always a quick glance away (always on display requires more frequent charging) Track heart rate 24/ 7, steps, distance, calories burned, hourly activity, active minutes and floors climbed. Syncing range - up to 6.1 meters Works around the clock with 6 plus day battery life (varies with use and other factors) Get call, text, calendar and smartphone app notifications when your phone is nearby; plus send quick replies and voice replies on android only

BOSE SOUNDSPORT FREE, TRUE WIRELESS EARBUDS, (SWEATPROOF BLUETOOTH HEADPHONES FOR WORKOUTS AND SPORTS), MIDNIGHT BLUE / CITRON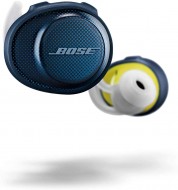 Truly wireless sport headphones for total freedom of movement, packed full of technology that makes music sound clear and powerful. Charging time 2 hours Earbuds are sweat and weather resistant (with an IPX4 rating) and come with 3 different pairs of StayHear and Sport tips (in sizes S/M/L) that provide a comfortable and secure fit Up to 5 hours of play time with each charge and an additional 10 hours with the included charging case Track lost earbuds with the Bose Connect App's "Find My Buds" feature Firmware update to improve audio video synchronization for customers using iPhones, iPads and other Bluetooth devices that support AVDTP version 1.3 or later, available via Connect app or btu.bose.com SoundSport Free headphones have an integrated dual microphone array located on the right earbud to allow you to use them during calls when connected to a smartphone that supports Bluetooth. Call audio will only be heard in the right ear bud WHAT'S IN THE BOX : SoundSport Free wireless headphones, Portable charging case, 3 sizes of StayHear+ Sport tips, USB cable

SELVIM PHONE CAMERA LENS PHONE LENS KIT 4 IN 1, 22X TELEPHOTO LENS, 235° FISHEYE LENS, 0.5X WIDE ANGLE LENS, 25X MACRO LENS, COMPATIBLE WITH IPHONE 1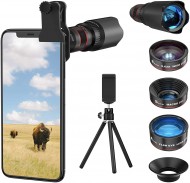 【Industry-leading 4 in1 Phone Lens Kit】 The phone camera lens kit includes one 22X telephoto lens, 235° fisheye lens, HD 0.62X super wide angle lens & 25X macro lens, flexible clamp, phone clip, upgraded metal tripod, an eyecup, cleaning cloth & storage case. Selvim phone lens is great addition to turn your phone to be a go-to camera. Eyecup also allows you to use the telephoto zoom lens as a monocular or a telescope, which marvels your senses! 【Expand Your Phone's Picture-taking Capabilities】 22X telephoto camera lens - Magnify distant subjects and zoom in for vivid close-up shots; 235° fisheye lens - Create fun and unique circular mystical result picture; 25X macro lens - Capture all the intricacies and details with precision-focus for razor crisp macro photos (Not for zooming in on distant object); HD 0.62X super wide angle lens - Capture a wide field of view for stunning perspectives with virtually no distortion. 【Must Have for Photography and Videography Pros】10-10 multi-resistant coating are adopted to these lenses to handle every shot from portraits to landscapes, which minimizes ghosting and flaring and helps to prevent smears and fingerprints on the lens. Selvim Cell Phone Camera Lens has an elegant aluminum alloy housing which allows you easily rotate the objective ring and fix the focus. Say goodbye to frustrating photo "retakes" and hello to brilliant photos for the first time. 【Works well on Front/Rear Camera, Single-camera/Multi-camera Phone】 The lens screw ring on the clip is slidable so you can slide it to reach the main camera of multiple cameras. A cell phone camera lens kit that works with iPhone XS MAX XS XR X 8 Plus 8 7 Plus 7 6 Plus 6 5S 5C 5 4S Samsung Galaxy S9 Plus S9 S8 Plus S8 S7 Edge S7 S6 Edge+ S6 Edge S6 LG iPad Motorola HTC One Plus HUAWEI and other Android phones. 【Travel Case-an Excellent Protector of Your Lens Kit】 Perfect for taking your Selvim lens with you on the fly. The travel case stores and protects all lens kit components snugly and safely, which makes the travel more impressing by the fantastic pictures you taken. It is a beneficial portable tools for people who like photography by your phone, who like outdoor activities like hiking, climbing etc. Please contact us if you have any problems or need help and we will reply you within 12 hours.

RAIN DESIGN MSTAND LAPTOP STAND, SILVER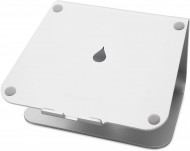 Designed to uplift. Made of a single sturdy piece of aluminum, mStand transforms your laptop into a stylish workstation with its elegant curves and silver-anodized finish. The single piece design solidly holds a laptop while the aluminum panel acts a heat sink to keep the laptop cool. A cable hole in the back of the stand routes wires to reduce clutter. Ergonomics Long-term use of a laptop as the main computing device can strain the body as the user hunches down to see the screen and type. mStand raises the screen 5.9 inches (150 mm) to meet the user's eye level, thus promoting better posture, while its tilt design brings the screen closer for easier viewing. With an external keyboard andmouse, mStand creates an ideal ergonomic desktop setup for laptop users. Compatible with all sizes of Apple MacBook, MacBook Pro. Also fits most 14" standard PC and 15" widescreen PC with depths not more than 10.4 inches.

WACOM INTUOS WIRELESS GRAPHICS DRAWING TABLET WITH 3 BONUS SOFTWARE INCLUDED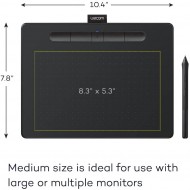 Drawing tablet to use in any software for digital art, photo editing and animation. With 4096 levels of pressure sensitivity, use the Wacom Intuos to to easily write, edit or convey ideas to students or colleagues when web-conferencing Connect this digital drawing tablet for computer via USB or wirelessly with Bluetooth to your Mac (OS X 10.11 or later) or PC (Windows 7 or later) Medium sized art tablet features a slim design, compact footprint and a larger drawing area (8.5 x 5.3 inches) ideal for use with large or multiple monitors Easy set up, for both left and right handed use; The pen doesn't need to be charged so you can start creating immediately; 4 customizable express keys put your favorite shortcuts at your fingertips Bonus: Now every Intuos comes with 3 Software titles upon registration: Corel Painter Essentials 7 (graphic drawing), Corel After Shot 3 (photo editing), and Clip Studio Paint Pro 2 yr license (comic manga); Must register to receive all 3 titles; Offer only available for customers located in the Americas

ADOBE CREATIVE CLOUD PHOTOGRAPHY PLAN 1 TB (PHOTOSHOP + LIGHTROOM)| 12-MONTH SUBSCRIPTION WITH AUTO-RENEWAL, PC/MA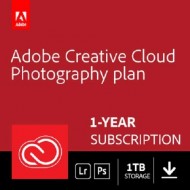 HERMAN MILLER AERON ERGONOMIC OFFICE CHAIR WITH STANDARD TILT AND ZONAL BACK SUPPORT | FIXED ARM WITH CARPET CASTERS | MEDIUM SIZE B WITH GRAPHITE FIN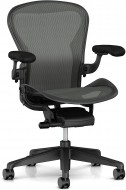 While its iconic form has remained largely unchanged, the Aeron Chair has been remastered from the casters up. With the help of Don Chadwick, the chair's original co-designer, Herman Miller has updated Aeron to incorporate more than 20 years of research on the science of sitting, as well as advancements in materials, manufacturing, and technology. Across Aeron's 8Z Pellicle elastomeric suspension seat and backrest, eight latitudinal zones of varying tension envelop you as you sit, delivering greater comfort and ergonomic support. The new 8Z Pellicle also allows body heat to pass through to help maintain an even and comfortable skin temperature. Sitting in one position reduces the natural pumping action of the muscles that deliver nutrients to the spine. As you sit in Aeron, however, the tilt allows the chair to move seamlessly with your body, so shifting between forward and reclining postures is smooth and balanced throughout the entire range of recline. With chairs, one size does not fit all people. Based on an ends-to-the-middle design approach, Aeron comes in three sizes (A, B, and C) to provide an inclusive fit that delivers the same level of comfort to the largest range of anthropometric body types of any office chair. For individuals sitting in Aeron, cross-performance design means the ergonomic chair fully accommodates the widest possible range of activities and postures people adopt while working, from intense, forward-facing focus to relaxed, contemplative recline.