‹ Back to Press/News Home
In Memoriam Leslie A. Pope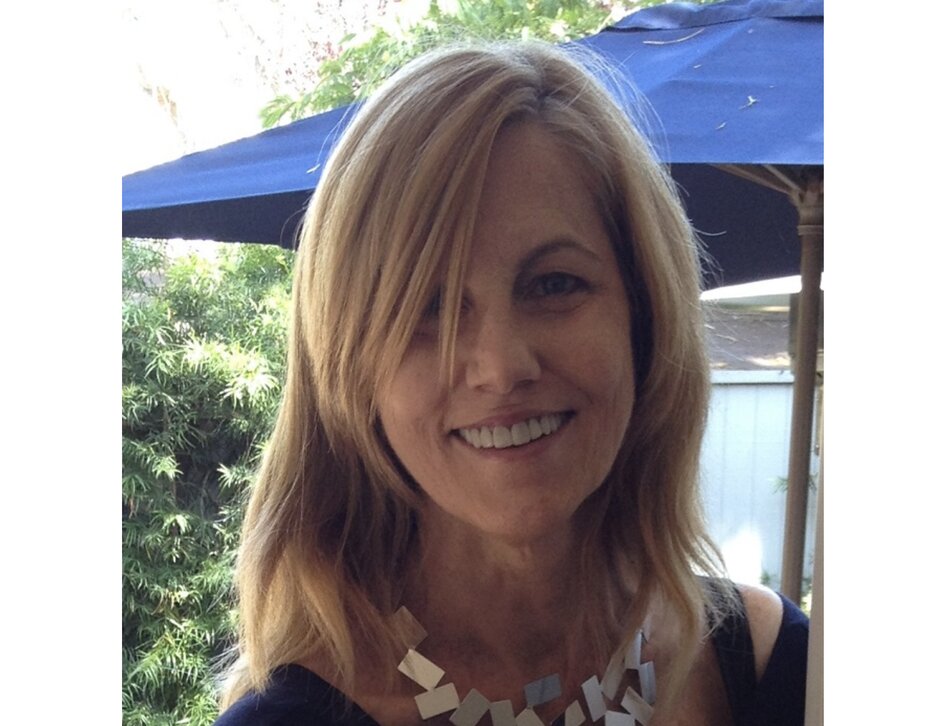 Leslie Ann Pope died May 6, 2020 with her beloved husband Doug at her side, at her home in Venice, CA. She was recovering from heart surgery.

Born June 2, 1954 in Bowling Green, Kentucky to Homer Pope and Sara (Sooky) Bennett, Leslie attended Antioch College, where she earned a B.A. in Biology. She moved to New York City in 1979 to begin a career in film where her love of both science and art helped propel her to a highly successful career in the motion picture industry.

A much in demand Set Decorator, Leslie worked on more than 50 projects and was Oscar nominated for her work on Seabiscuit, winning the Excellence in Production Design Award from the Art Directors Guild for Catch Me If You Can, and Avengers: Endgame. She was a member of the I.A.T.S.E. United Scenic Artists, locals NY #829 & #52, and LA #44 and NABET local #15 and was an honorary Kentucky Colonel.

Her husband Doug Fischer wrote this remembrance:
"Loving wife, the great love of my life. My north, my south, my east and west. Devoted daughter, sister, aunt, friend to countless people. Leslie didn't make friends - she was just irresistible, and people found themselves her new friend easily, without thinking about it.

Accomplished film artist, mentor and tutor to so many people in her work and her life. Leslie was joyous, life giving, smart as hell, beautiful, curious, practical, brilliantly resourceful, fiercely principled, utterly fearless. She knew her own mind, and if you had it coming she didn't hesitate to give you a piece of it, while making you laugh as she did. Unless she didn't like you, in which case her initial salvo landed so solidly the clash was over almost before it began. Leslie took no prisoners. Why bother?

She rose to the very top of her profession while always remaining loyal to and protective of those who worked for her, while taking no nonsense from those she worked for. She was generous, but never to a fault. She gave you whatever she thought you needed whether it was love, support, understanding, encouragement, knowledge, incentive, courage, or a kick in the ass.

Leslie had gorgeous eyes, lush, beautiful hair, she was stylish, elegant, glamorous. I told her once about someone describing her as glamorous, and she guffawed. Though rightfully proud of what she had accomplished in her life (she worked her ass off), she didn't drop names, she didn't find the need. She was unpretentious, at once effortlessly, inventively stylish, and completely down to earth.

A walking breath of fresh air, she loved great writing, great art and bad jokes. She loved nothing more than playing practical jokes on those she cared about. Parties seemed to spring up around her of their own volition. Our house was so often filled with the noise of life; old friends, new friends, people Leslie had just met that day.

Leslie took the recalcitrant lump of clay I was when we met in 1989 and did everything she could with it. Lovingly, patiently, creatively, endlessly, her stamina was breathtaking. She encouraged and inspired me to do so many things I'd always wanted to and never had. I remember sitting at home when I was trying my hand at writing, excited about a script I was working on. She had given me wonderful notes and encouragement, and for the first time I thought maybe I could write after all. She called from the other room "What are you doing?" "Working on the script," I said. "Hurry up!" she replied, and I wrote till 3 in the morning. She was a joyful, hilarious force of nature.

Leslie was full of life, so her passing before her time feels like an insult to the natural order of things. She was one of a kind, you really had to know her. I did, and though she's gone now, she's in my heart, held, cared for and safe, forever.

In my heart, and in so, so many others. Goodbye my love."

Leslie was preceded in death by her parents and sister, Betty Pope Browning. In addition to her husband Doug, she leaves behind a sister, Janet, brother William (Sharon), father in law Carl Fischer (Marilyn), brother in law Ken Fischer (Robin), sister in law, Kim Lloyd George. Nieces Betsy Browning (Tracy), Paige Browning, (Mark), Savannah Pope, Alice Lloyd George, Sammy Fischer. Nephews Tom Pope (Aimee), Josh Oreck (Tina), Ricky Lloyd George (Kate), and Scotty Fischer and extended generations of Popes, Brownings, Giles, Fischers, and Lloyd-Georges. And countless friends who loved her so deeply they will never be the same. A private service for family has been held. Her friends and family look forward to celebrating her extraordinary life with each other as soon as possible. Her family encourages donations to St. Jude's Research Hospital, Sister Study and Planned Parenthood.