‹ Back to Press/News Home
In Memoriam: Set Decorator Daryn-Reid Goodall SDSA President Emeritus
SDSA
-
Saturday, February 6th, 11:39 am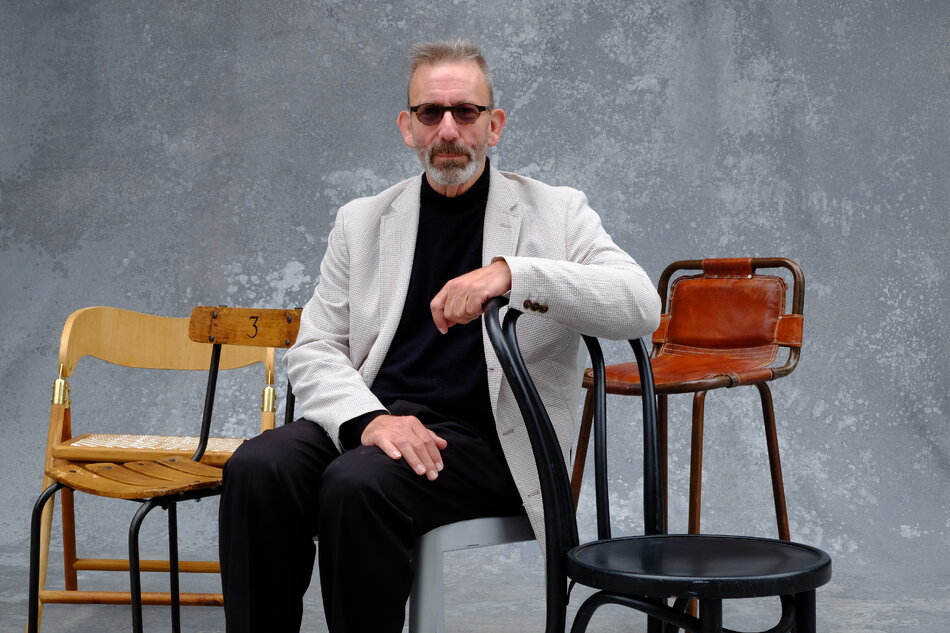 Daryn-Reid Goodall, who sometimes went by Max, passed away on January 17, 2021. Daryn, a long-standing member of the SDSA, was a driving force in the SDSA. His talent for involving members in activities and committees, as well his energy, passion and love for the craft, made everyone who worked with him strive to be better. He was a great mentor, and many of those he mentored are working in the industry today. A skilled and enthusiastic organizer, he gave 100% to anything he worked on. He was compassionate, caring, funny and acerbic and always a quick wit.

Daryn was a venerable SDSA leader, serving first as Vice President of the SDSA in 2002, then SDSA President from 2003-2004, and Chairman of the Board in 2011. He received the SDSA Chair Award in 2004 and 2009, was inducted into the SDSA Hall of Fame in 2010, and was honored with a Crystal Gavel in 2011.

Inimitable and charismatic, Daryn created the Cookies Elves, a group of volunteers who baked massive amounts of cookies and delivered them to various prop houses for the holidays. He also created the SDSA's signature ongoing outreach Day With the Set Decorator and worked tirelessly to make it a unique educational event. His seemingly endless energy and enthusiasm helped develop and expand the SDSA MarketPlace, including his whimsical fundraising bake sale Raising Dough. He contributed to the Silent Art Auction, and organized the SDSA/ADG joint holiday party for 3 years.

Daryn-Reid Goodall was nominated for an Emmy 9 times for his work on the hugely popular series MadTV. He was also nominated for an ADG Award for his work on IT'S WORTH WHAT? in 2011.

In 2002, Daryn assisted with the development of a new major, the Advanced Study Program in Entertainment Set Design & Decoration at the Fashion Institute of Design and Merchandising. He cultivated a relationship between FIDM and the SDSA, introducing many of the set decorators and business members to the college. Over the years, he encouraged partnerships that led to many SDSA members being guest lecturers and becoming part of the faculty teaching in the ESDD program.

The heart of the relationship Daryn had with FIDM was with the students. Over the years, many of the students interned for Daryn, volunteered on a committee through SDSA, assisted on events, or was a student in his class when he taught in the ESDD Program. Daryn loved FIDM and all the students he mentored over the years. That carried over to hiring several grads and alumni or connecting them to other set decorators and production designers. Daryn's commitment to education was one of his uppermost priorities and was an inspiration to all.

A virtual memorial is being planned by SDSA in the near future, the date will be announced shortly. We encourage anyone who has photos or stories to contribute to submit them. Information on this will be included in the announcement of the date. Daryn's family would like to put together a Book of Life and we will forward all submissions to them. Condolences can be sent to Daryn's sister, DaLayn Bing, PO Box 253, Santaquin UT 84655.

Daryn was a unique person, full of life and compassion, he will be missed by all of us who were privileged to know him.
A memorial scholarship in Daryn's name is being created.
Daryn was not only and educator in the realm of higher education but also a mentor and advisor to many students and nascent Set Decorators in general. This proposed scholarship would be awarded to Payson High School graduate who plans to study theater arts or music in college.