Leslie Rollins - Set Decorator - Get Shorty, A Beautiful Mind, The Departed, The Good Shepherd, The Night Of, and the upcoming Ava and Free Guy
CLICK HERE>>---https://spoileralertradio.libsyn.com/leslierollins
Leslie
started his career in theater and prop management, working in NYC and owning his own prop shop. Early on in his career, he won a
CableACE Award
on
In Search Of Dr. Seuss
.
Since 1983,
Leslie
has worked as a Set Decorator for feature film. His many notable film projects include
Get Shorty
,
The Thomas Crown Affair
,
Analyze This
,
A Beautiful Mind
,
The Departed
,
The Good Shepherd
, as an
Oscar
nominee, and
American Gangster
.
His more recent projects include the television mini-series,
The Night Of
, as well as the feature films
Ava
and
Free Guy
.
---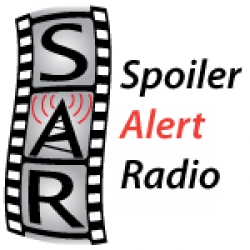 Spoiler Alert Radio presents engaging conversations with host Toni Pennacchia providing a retrospective look at independent artists in filmmaking: directors, cinematographers, composers, writers, and animators from across the globe.
Participating filmmaker interviewees may not be household words, but they all have notable achievements in their respective fields.
Many have participated in top-level film festivals such as Sundance, Berlin, and Annecy. They have won both festival awards and other prestigious awards like BAFTAs, Oscars, and Goyas.
Featuring casual conversation that is both entertaining and educational, Spoiler Alert Radio is for anyone interested in the state of independent film today, from film festival lovers to film students to international film professionals, both up-and-coming and veteran.