‹ Back to Press/NewsHome
Saving the Michelson Library
Thursday, July 16th, 2:10 pm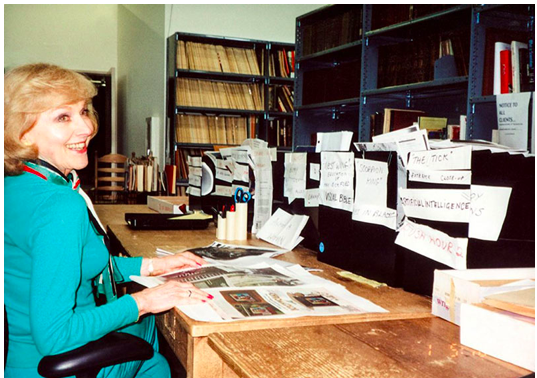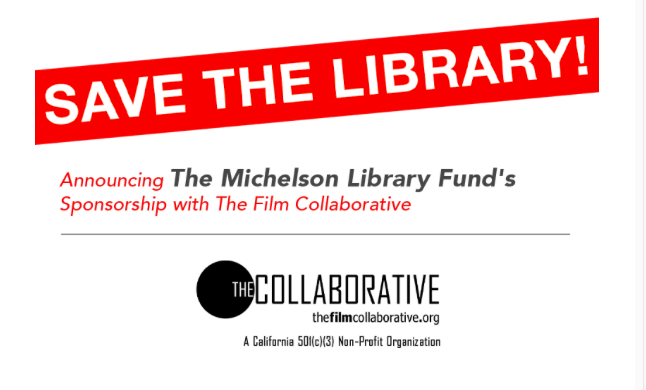 Saving the Michelson Library

The historic Michelson Research Library is in serious peril and we need everyone's help in order to save and re-open this center for visual research.

Though this is the worst and darkest of times to fundraise for creative pursuits, time is what we have precious little of, so we must proceed the best that we can. Your support can be in the form of tax deductible gifting of dimes or dollars, or simply sharing the message on social media, with friends and colleagues. Every effort will move us a step closer to saving this Hollywood Treasure.


Your Support Can Save This Endangered Cinematic Research Legacy!

__

Hollywood's original Motion Picture Studio Research Libraries were responsible for c

ollecting every manner of visual material required by their creative productions. All of these libraries are now shuttered or in private control or in distant locations.

Originating at Samuel Goldwyn Studios, The Michelson Research Library is the last of Hollywood's original libraries in Los Angeles and is in peril of being lost for all time. Inspired by Lillian Michelson's legacy and dedication to creative service, a reimagined and financially secure Michelson Research Library will preserve and make publicly accessible her unique and historic film, television, and entertainment materials.

Harold & Lillian: A Hollywood Love Story
Discover The Love & Passion That Launched Hollywood's First & Only Privately Held Cinematic Research Library.

This deeply engaging documentary from Academy Award®-nominated director Daniel Raim offers both a moving portrait of a marriage and a celebration of the unknown talents that help shape the films we love.

Movie fans know the work of Harold and Lillian Michelson, even if they don't recognize the names. Storyboard artist Harold and film researcher Lillian left an indelible mark on classics by Alfred Hitchcock, Steven Spielberg, Stanley Kubrick, and many more.



A Cinematic Research Library For The Digital Age

The need for a Globally Dynamic Cinematic Research Library is Now!


The Michelson Research Library is the answer. This new non profit initiative will provide a center for the fostering of creative ideas and visual solutions for the realization of motion picture, television and new media productions. This reimagined research library will be native to the digital age with a singular mission to serve our national and global creative cinematic production workspace and community.

We cannot save this Hollywood Treasure without your support. The majority of these visual materials offer us a window onto the early and golden periods of Hollywood's motion picture industry. If we fail to meet this challenge and nothing is done soon then all of the Michelson Library's visual and intellectual materials consisting of 200 years of out-of-print publications, photographs, and ephemera will be dispersed and lost.
Make a financial donation in any amount, large or small. Donations are accepted through The Film Collaborative (TFC). You'll receive a Tax Receipt for your Donation.

Share the message "Save The Michelson Library" on Social Media. Share this outreach with your associates, friends, and anyone who loves books, photography, cinema, and most importantly Harold and Lillian.

Introductions to individuals, corporations, or institutions with a shared interest in the preservation of our cinematic history and resources. Any ideas or leads you offer will be most welcome.
You'll Receive A Tax Receipt For Your Donation
The Film Collaborative (TFC) has granted a Fiscal Sponsorship to The Michelson Library Fund. The TFC serves as a conduit for financial resources and provides support and oversight for independently produced projects. As a California 501(c)(3) non-profit organization; you'll receive a Tax Receipt for your donation to The Michelson Library Fund.