‹ Back to Press/News Home
VARIETY features SDSA Awards - Film 2020: "'Promising Young Woman' and 'News of the World' Among Inaugural Set Decorators Awards Nominations"
By Jazz Tangcay Variety Magazine
-
Thursday, March 11th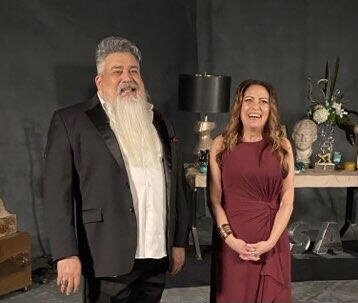 Photo L to R: SDSA Executive Director Gene Cane and JoAnn Vara Board of Directors Announce the nominations.

The Set Decorators Society of America(SDSA) has announced the first-ever SDSA Awards celebrating excellence in the art of set decoration for film.
"Promising Young Woman," "Mank," "Tenet" "Wonder Woman 1984" and "News of the World" are among the films to receive nominations.
The Decor and Design categories highlight feature-length films of the 2020 season.
Final round for voting opens March 19. Voting closes ten days later on March 29. Winners will be announced on March 31 via the SDSA's YouTube channel.
Gene Cane, executive director said, "We are so very excited to present film awards for set decoration and to celebrate these wonderful artists from around the world."

Read full article in link below: