WestEdge Design Fair
October 22-25, 2015
The standout SDSA design & decor collaboration at the WestEdge Fall event was a huge hit!
Over 10,000 design enthusiasts converged at the Barker Hangar in October to network with design industry insiders and see the latest in modern decor and luxury brands at the WestEdge Design Fair. The SDSA had a quadruple presence at the event:
The signature The Speakeasy, the most popular destination point throughout the run of the fair, created in partnership with Robb Report Home & Style!
The fascinating panel discussion Hollywood In Your Home: Set Decorator Secrets, with SDSA Members Don Diers, Beauchamp Fontaine, Jan Pascale, Halina Siwolop and Brian John Venegas, moderated by Emmy magazine editor Juan Morales…

Multiple podcasts! [See links]
AND…the launch of Set Decorator Resources, the all-access direct link to top vendors and resources, the SDSA Business Members!
The Speakeasy…
"Who better to compose an immersive and luxurious space that exists in dream-like fashion, than the Set Decorators Society of America?" says Arianne Nardo, Executive Editor of ROBB REPORT HOME & STYLE. "We are thrilled to have had these talented, award-winning creative collaborators transform our space at WestEdge into this fabulous lounge,
The Speakeasy
, where the style and the spirits were equally effervescent." SDSA Board Chair Phil Hoffman adds, "We are storytellers and design professionals. The partnership was a seamless fit."
The Speakeasy's
distinctive look was created by a team of SDSA Set Decorator members, as an homage to legendary clandestine prohibition-era watering holes and classic film noir, translated by the contemporary sensibilities that have made them sought after Set Decorators on award-winning films and television shows. The team selected some of the most exclusive luxury brands for this modern take on a Jazz Age concept.
"We exist in a universe of luxury, we define our point of view in superlatives: connoisseurship, sophistication, exclusivity," Nardo describes. "We love the exceptional, including pieces of whimsy or elements used in an unexpected way." The SDSA took Chicago-based ROBB REPORT HOME & STYLE's fantasizing of the speakeasy era and presented it with a California aesthetic, creating an atmosphere of mystery, adventure and style.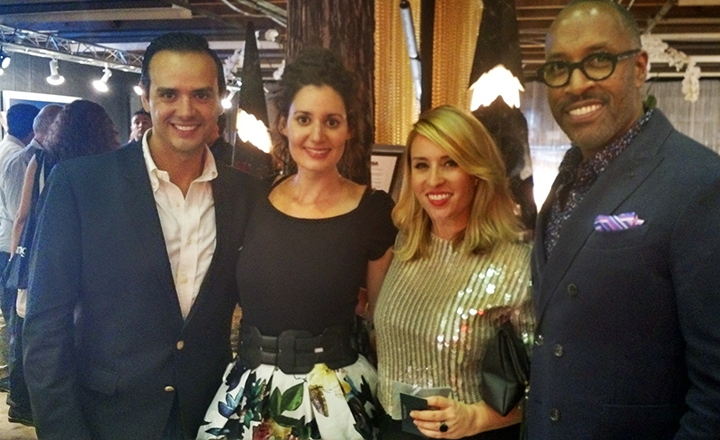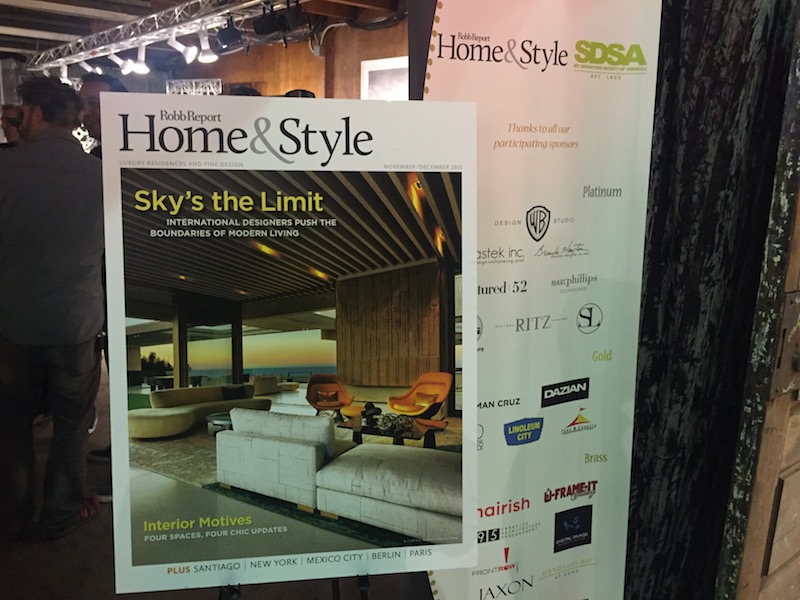 Photo by Harry Van Gorkum
Hidden behind a secret facade, a whole new world awaited WestEdge attendees, a fantasy speakeasy where intrepid design & décor explorers came across breathtaking finds in an inspirational oasis where they were able relax, indulge and enjoy. A corner of the historic Barker Hangar was transformed into over 1200 square feet of sumptuous leisure—a very L.A., very stylish lounge with a timeless feel. Industrial elements met cashmere sofas…rustic doors hinted at a mysterious past, while classic pieces were transformed into contemporary statements, and striking art and unique furnishings furthered the immersive experience.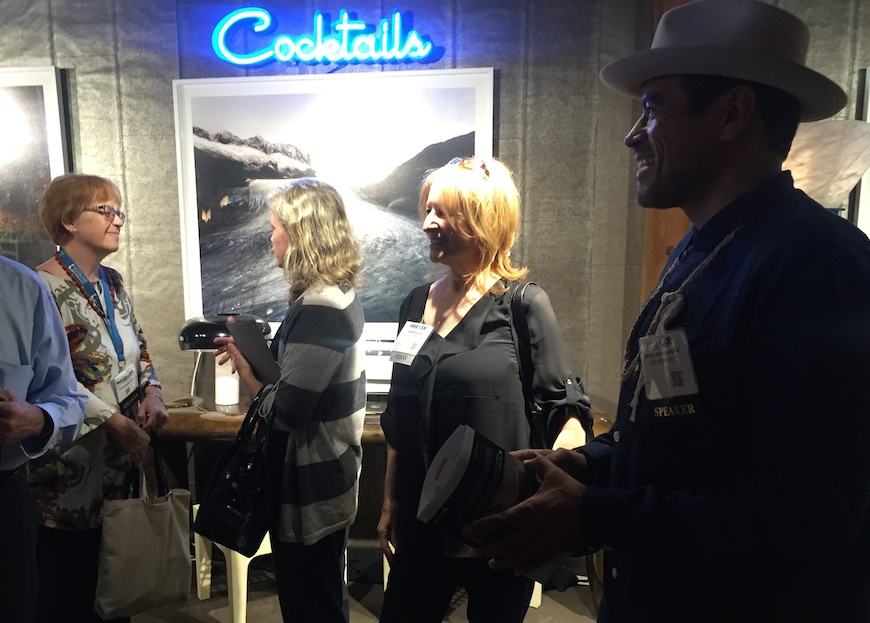 During the curatorial process for creating
The Speakeasy
, the team, headed by Melinda Ritz SDSA, Beth Wooke SDSA and Phil Hoffman SDSA [See below for full list of participating SDSA members], brought together pieces from leading luxury furniture manufacturers as well as longtime showbiz collaborators who for years have been the secret sources allowing them to create pieces that only lived in their head.
Warner Bros Design Studio, for example, provided elements harkening back to the prohibition era including a hidden projector which showed
BUGSY MALONE
on a continual loop provided by Digital Images, Inc.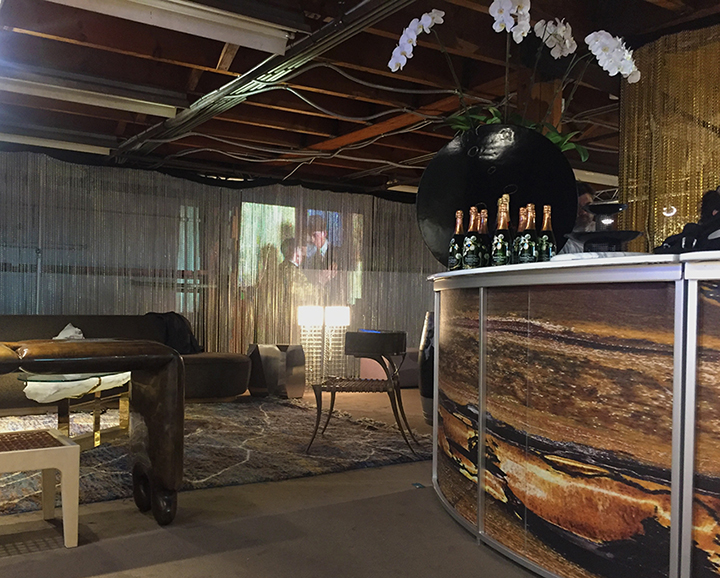 Discerning design aficionados may have recognized Scala Luxury fine furnishings, whose combinations of natural elements with elegant metal work and craftsmanship brought a certain level of sophistication into this space.
Astek Wallcoverings Inc. transformed the space with their
Wilshire Rock
and
Mulholland Haze
, wallcoverings. Unique geode tables from Brenda Houston Designs helped set the mood, as did her
Collezione Tigers Eye Arte Al Muro
wallpapers that added to the underground den-like quality. Both Astek and Brenda Houston Designs premiered these unique wall coverings at
The Speakeasy
.
Photo by Harry Van Gorkum
These and other participating vendors, including Modern Props (an extraordinary corner sofa/lounge among other pieces), Mitcher's Whiskey, BOTART International (Andy Warhol barrel), Mark Phillips Rugs (distinctive contemporary patterned rug) and Melinda Ritz Interiors (custom-designed settee), provided sensational elements that allowed the Set Decorators to create layers of experience and inspiration for WestEdge Attendees.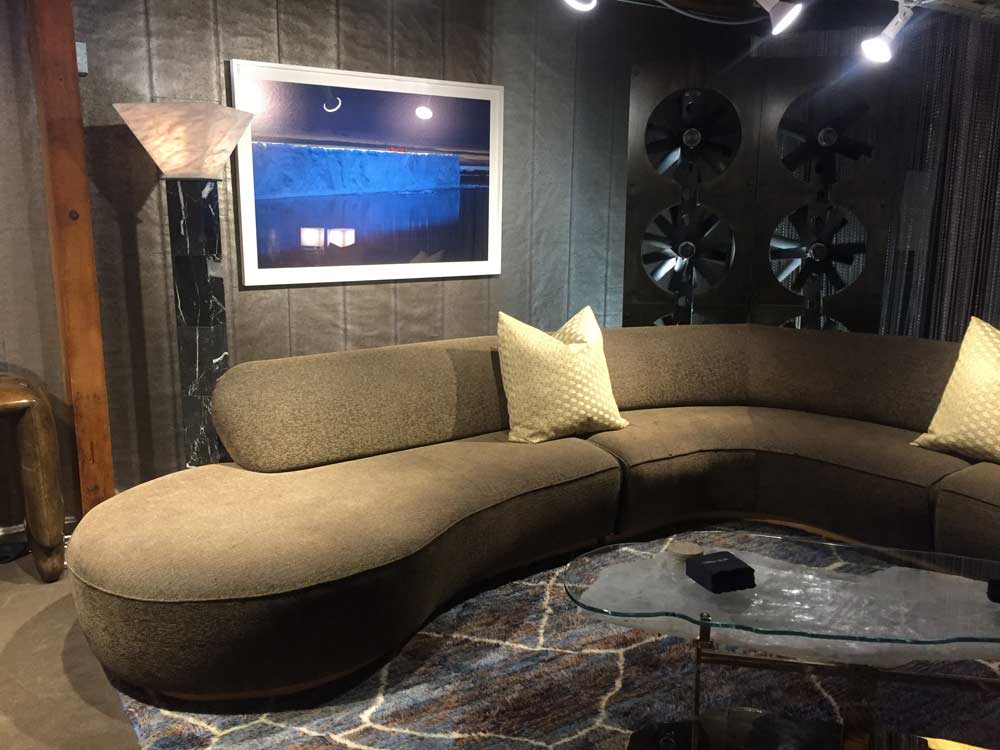 Participating Brands Included (Business Members of the SDSA are in bold):
Aguilar Flooring (installation)
Brenda Houston Designs (Custom Wallcoverings, Geode Tables)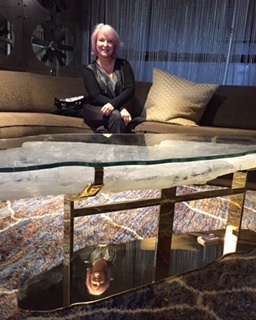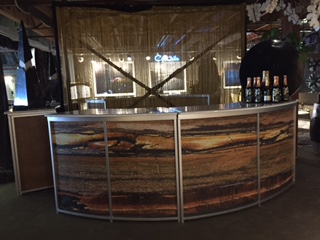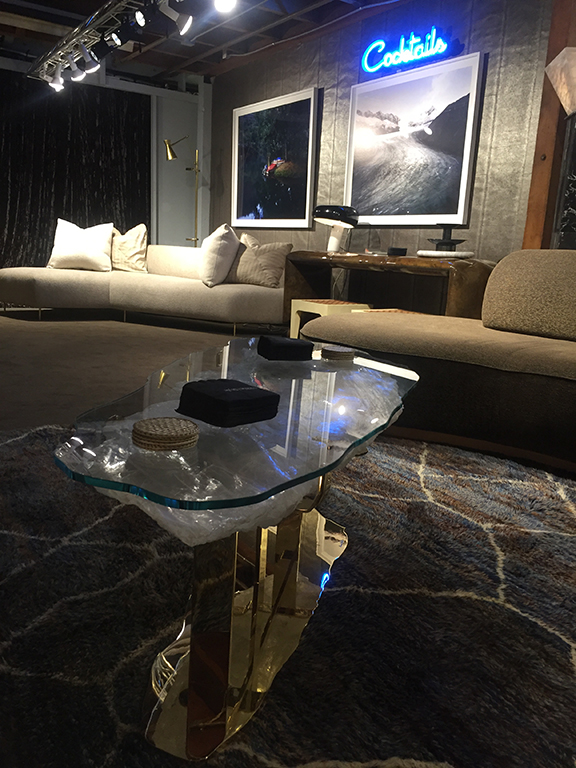 Photos by Maria Lopez, all rights reserved.
Blackman Cruz (Chairs)
Bobo Intriguing Objects (Antique Doors)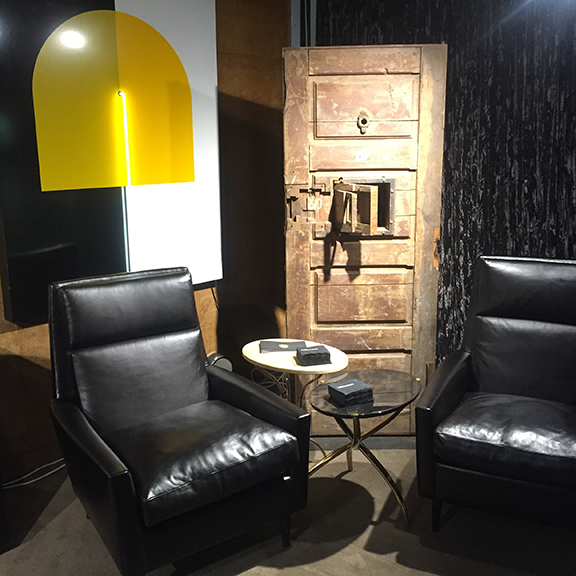 BOTART International (Andy Warhol Art Barrel)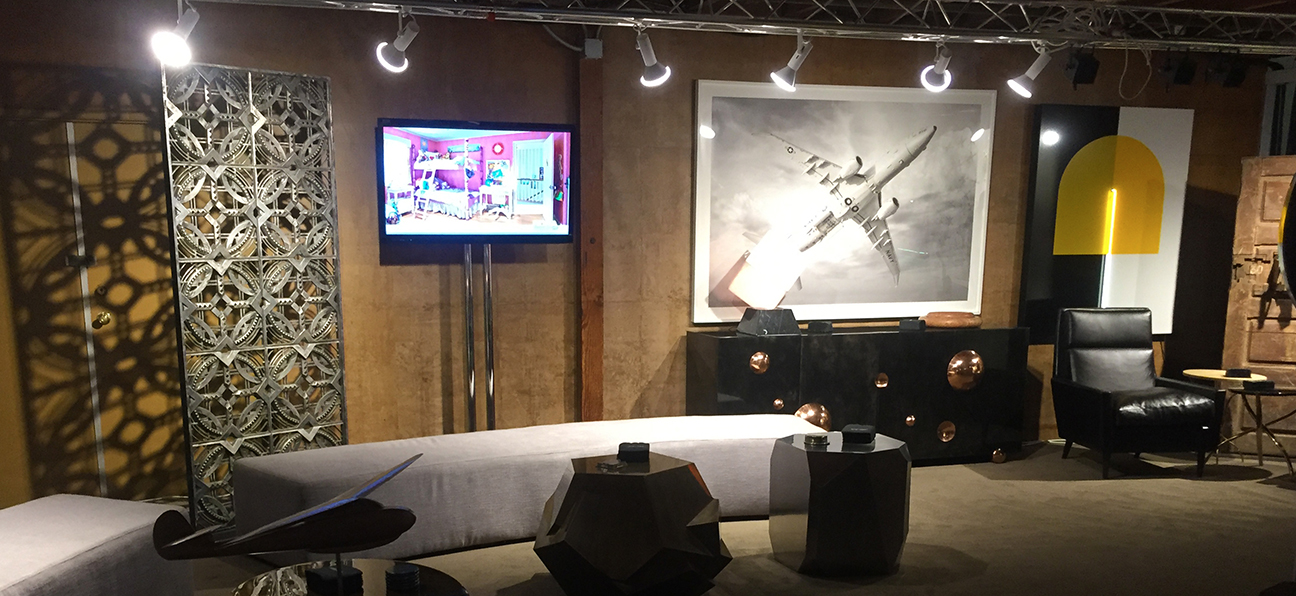 Melinda Ritz Interiors (Support)
Mitcher's Whiskey (Signature Elements)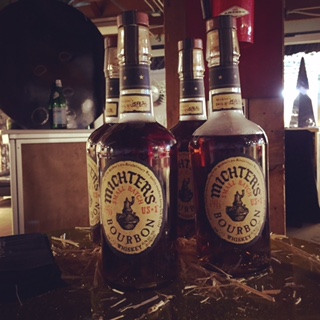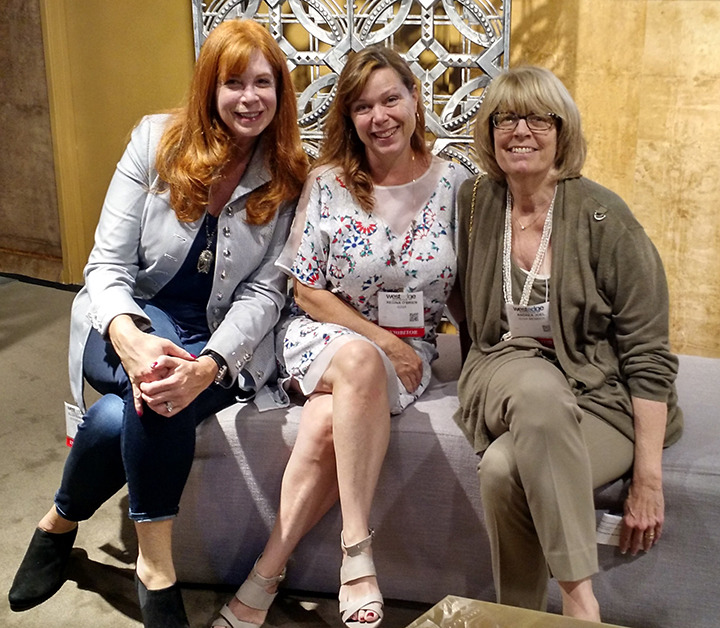 Nights of Neon (Decorative Neon Art)
Scala Luxury (Tables and Chairs)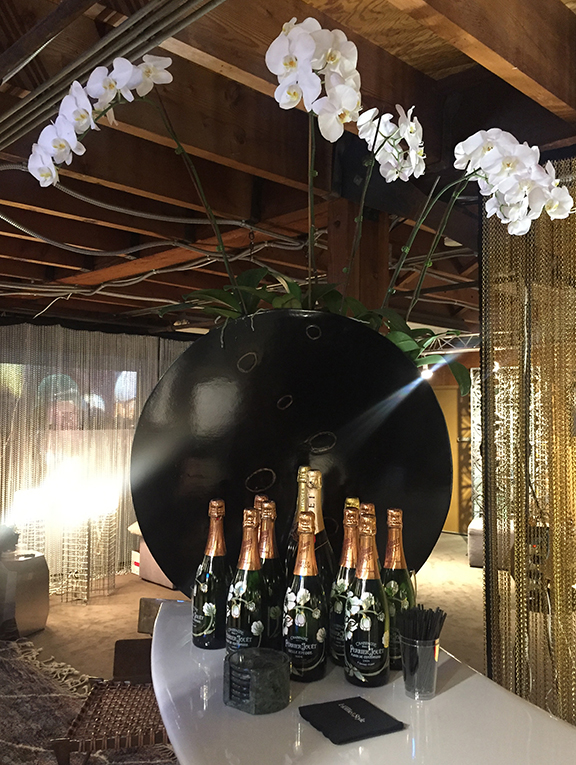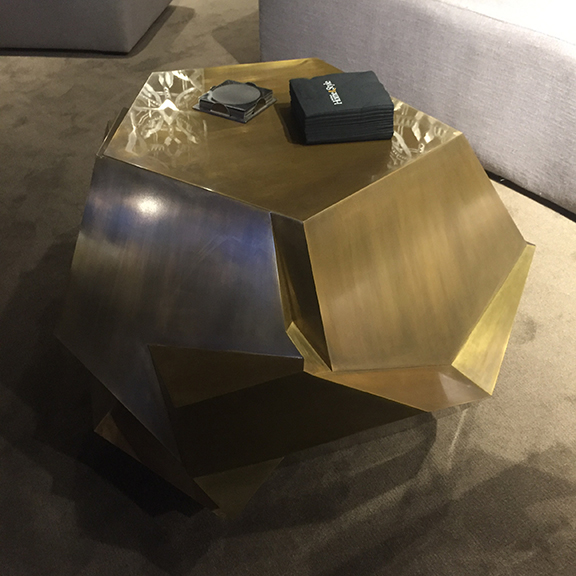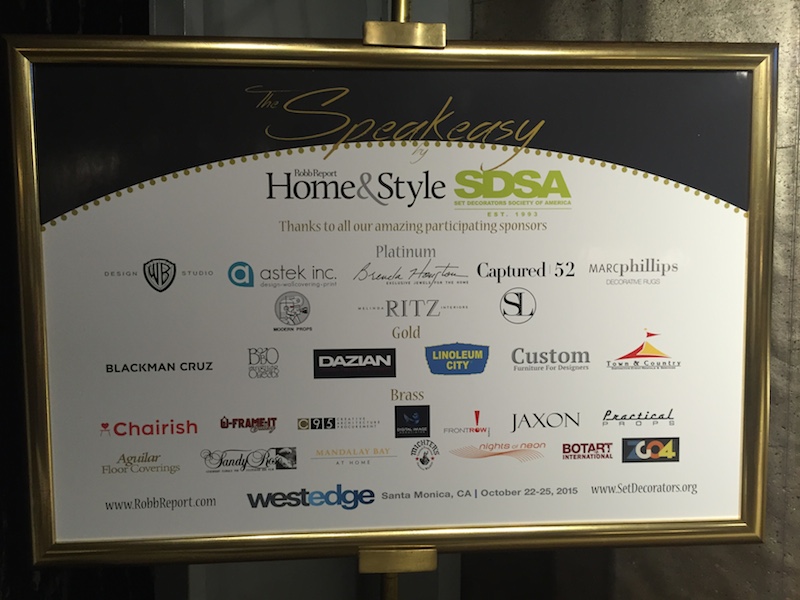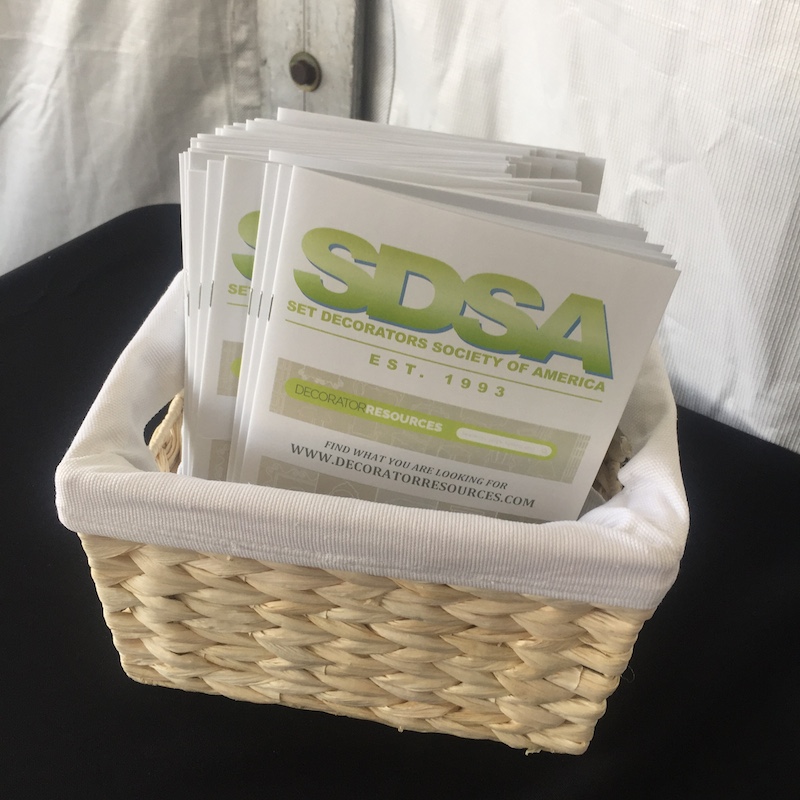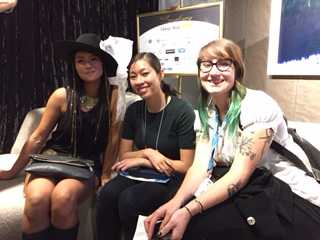 SDSA Speakeasy Committee/Participating SDSA Members:
Beth Wooke SDSA, Co-chair; Phil Hoffman SDSA Co-Chair, SDSA Board Chair; Melinda Ritz SDSA Co-Chair; Shirley Starks SDSA President; Regina O'Brien SDSA Vice President; Gene Cane, SDSA Executive Director
Lisa Alkofer SDSA; Lisa Clark SDSA; Mimi Clarke SDSA Business Member & Board Member; Natalie Contreras SDSA; James Costello SDSA Associate; Shalonda Dartis SDSA Student; William De Biasio SDSA; Don Diers SDSA; Ellen Dorros SDSA; Beauchamp Fontaine SDSA; Robert Greenfield SDSA Business Member; Christie Addis Gutierrez; María Margarita López Marketing and Public Relations; Chilly Nathan SDSA; Sara Osborne SDSA; Jan Pascale SDSA; Halina Siwolop SDSA; Rob Turner SDSA Associate; Bryan Venegas SDSA