‹ Back to Press/News Home
Will & Grace Set Decorator Peter Gurski SDSA, worked with Modern Family star to reimagine his 1928 Spanish Colonial home.
SDSA
-
Saturday, March 20th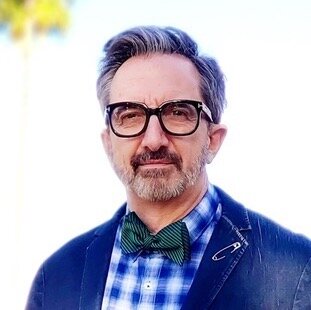 WILL & GRACE
Set Decorator turned interior designer Peter Gurski SDSA
worked with
The
Modern Family
star Jesse Tyler Ferguson and his husband,
Broadway producer & Tony winner
Justin Mikita, to add their own personal touches to the 4,926-square-foot home, and make it all their own.
The Los Feliz home, listed for $7 Million, offers many colorful pops of color and a stenciled ceiling with a cheeky lighting fixture.
Gurski started on WILL & GRACE as Onset Dresser and then Lead before moving up to Set Decorator.
H
e brought in a heightened style to create the essence of the original WILL & GRACE and take it forward for the 3-season iteration, which began 11 years after the first ended.
In the real world, he has designed homes for Hollywood celebrities, including series star Eric McCormack and his wife, Janet, who have become close friends, and Modern Family star Jesse Tyler Ferguson and his husband, Justin Mikita, as well as updating and refurbishing offices and businesses.
Gurski has also had his own design and décor series on reality TV and has appeared in several others.
Click on the link for full article in AD